Jason Kennedy's And Catt Sadler's Salary Revealed After The Pay Dispute!! Jason's Wife Defends Him For All The Dispute
Somedays back Catt Sadler quit her post on E!News after the pay dispute. The news became the huge headline after she revealed the news that she has been paid only the half of her male co-star. Not only her followers but many celebrities also came in the support of her.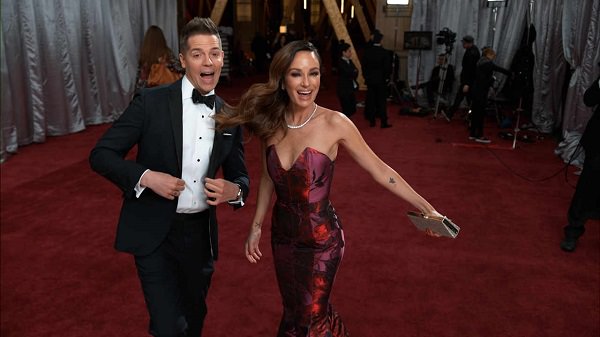 After all the news, E!News has finally revealed the salary of her and her co-star Jason Kennedy. Here are the full details of the news here.
The salary of Catt Sadler and Jason Kennedy revealed after the pay dispute
I hate goodbyes but I'll save it for the show tonight, love you so much pal, really going to miss you @IAmCattSadler https://t.co/TxKUisAkDY

— Jason Kennedy (@JasonKennedy1) December 19, 2017
Catt Sadler quit her post on the E!News due to the pay disparity. It became the huge news and many people came forward to support her. Finally, the salary of her and her male co-host Jason Kennedy is revealed.
One of the sources revealed that Catt was making $600,000 a year while her co-host was making more than $1 million a year.
One insider told US Weekly:
"Catt's salary was at about $600,000 per year. Jason is around $1 million a year, maybe $1.2 million at most. He was making more, but this has nothing to do with a male vs. female thing/. It has nothing to do with gender, but rather seniority and Jason's ranking at the company."
 After all the news covered the headlines, E! also has released the statement regarding the situation. 
They stated
:
"E! compensates employees fairly and appropriately based on their roles, regardless of gender. We appreciate Catt Sadler's many contributions at E! News and wish her all the best following her decision to leave the network."
Jason Kennedy's wife took social media to defend him 
After the big revelation, many people took the social media in the support of Catt. Meanwhile, Jason's wife former model Lauren Scruggs also came to the social media to support her husband.
She wrote:
"I believe in female empowerment and gender equality, but it's heartbreaking that a network is being deemed sexist when that is simply not true,"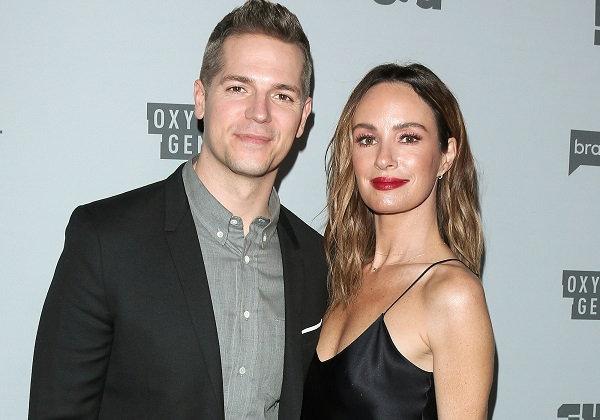 Furthermore, she also mentioned about Jason's other female co-worker back then who use to make three times of him. She explained:
"At one time my husband had a female co-anchor on E! News who made 3 times his salary. Women are paid accordingly on this network, and the difference in his salary versus hers did not affect Jason. He knows there are always more components to consider when determining one's salary than gender alone."
Also read Kourtney Kardashian: Is she ready for marriage now?
More About Jason Kennedy
Jason Kennedy is an American anchor. Currently, he serves as the host of E! News, at E! Networks. In his program, he covers national celebrity news. Furthermore, he has been also been the co-anchor of E! News Weekend since 2012 as well as the host of the E! series, Live from E! See more bio…
More About Catt Sadler
Catt Sadler is an American television personality and anchor. Previously, she hosted E! News, E! News Weekend and Daily Pop. Moreover, she got huge recognition after came in the E! News and also ranked one of the top 10 up-and-coming broadcasters in entertainment. See more bio…