What! Jason Momoa really chopped off his signature long hair! See New Look
Jason Momoa changed his physical appearance to support a worthy cause
He cut down his signature long hair
The actor advocates for the use of alternatives to plastic bottles, such as canteens or aluminum bottles
---
Jason Momoa, 43, has a new hairdo!
The Aquaman star shaved off his signature long hair to support a cause close to his heart. Momoa documented the haircut process on Monday, September 5, and posted it to his Instagram account on Monday, September 5.
The actor captioned his post,
"Heres to new beginnings let's spread the aloha. be better at protecting our land and oceans. we need to cut single use plastics out of our lives and out of our seas. plastic bottles, plastic bags ,packaging, utensils all of it. let's aloha our 'āina together aloha j"
In the video, he says, "Hand me those braids," before trimming his hair and holding up his chopped strands.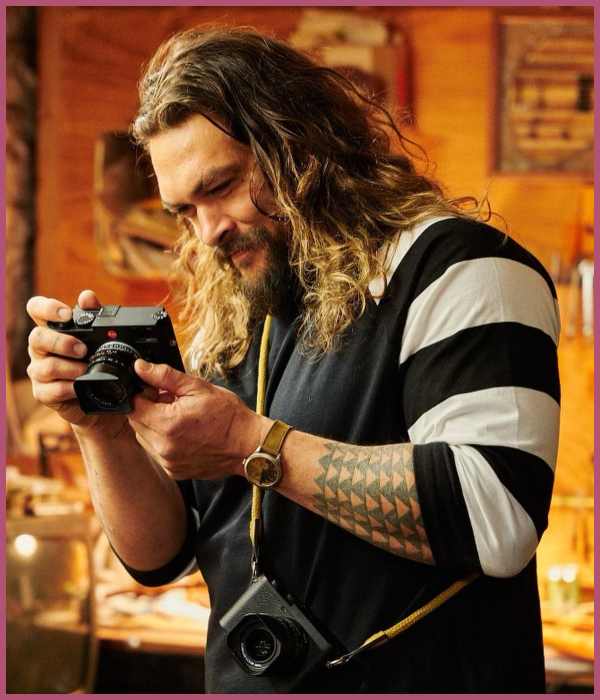 He then laughed and rubbed his head, saying
"Shaving off the hair. Ohhhh man! I've never even felt the wind right there."
As a woman buzzed the side of his head, the 'Game of Thrones star said he was "doing it for single-use plastics." Similarly, he held up two pink scrunchie-adorned plaits that had recently been cut from his head.
Also read Jason Momoa and Eiza Gonzalez Rekindle Their Romance After Weeks of Breakup!
As the "Aquaman" actor said,
"I'm tired of these plastic bottles. We got to stop. Plastic forks. All that s—t. It just goes into our land, into our ocean."
Well, Jason looks good with his new hairstyle.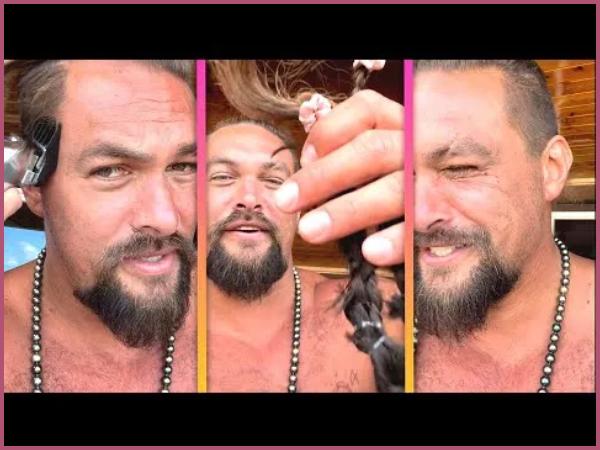 This is not the first time that Jason took a huge step for a worthy cause
Momoa's signature long waves were a key component of his appearance for years. His passion for hair accessories was so great that he even started his own scrunchie line.
Jason claimed that during his trip to Hawaii, he had seen ocean pollution in action. He said,
"It's just so sad, so please, anything you can do to eliminate single-use plastics in your life. Help me."
Momoa urged his fans and followers to abandon plastic bottles in favor of alternatives such as canteens or aluminum bottles.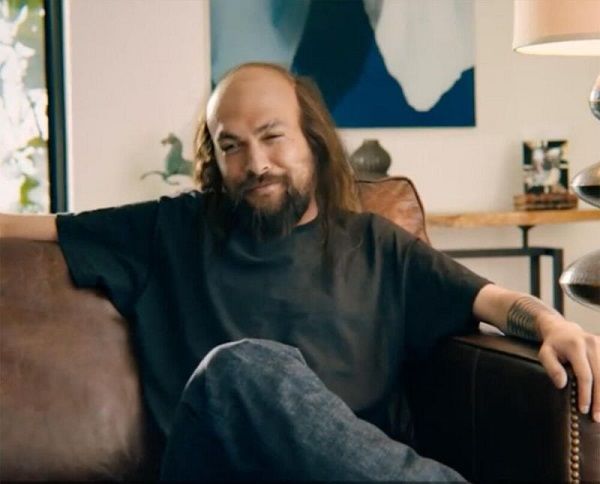 Similarly, Jason earlier shaved his beard for the first time since 2012 to announce his bottled water venture.
He owns Mananalu Pure Water, a company that sells water in infinitely recyclable aluminum cans and takes one plastic bottle out of the ocean for every counterpart purchased.
Also read Game of Thrones Jason Momoa Split from his Wife Lisa Bonet The love between us carries on
Short bio on Jason Momoa
Jason Momoa is an American actor, model, director, writer, and producer. He is well-known to audiences as Khal Drogo in the hit HBO series, Game of Thrones.
He played a lead role in the movie, Aquaman. See more…