Jason Silva is unable to turn his girlfriend into his wife. Let's find the relation status!
Finding your love is the biggest achievement in life. Turning the girlfriend into your wife is another big thing.
So why didn't he make her his wife?
The relation between the two Jason Silva and  Heather Graham was very famous in the industry. They had a well-running relation but somehow they were not tied as husband and wife. The two were head over heels in love, and although the exact date of their first meeting remains confined to the couple, the two were jubilant in their relationship.
Back in 2011, they  claimed that the key to their happy relationship was the fact that they did a lot of "lazy cuddling." Jason elaborated,
"I take her to eat Venezuelan food in the East Village. There's a great place called Caracas. We do a lot of lazy cuddling."
Heather added,
"Laziness, eating." 
The pair also claimed that they were perfect for one another because of their similarities. Heather said,
"He's awesome. He has a very positive, optimistic outlook. I think I do, too, so I think that helps, because anyone can get a bit stressed."
Jason seconded this and continued,
"It's dopamine feedback lube of positivity going both ways. Rapturous love – ecstatic bliss."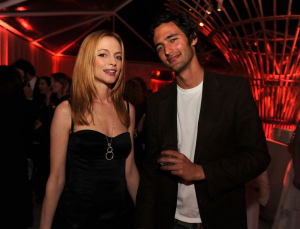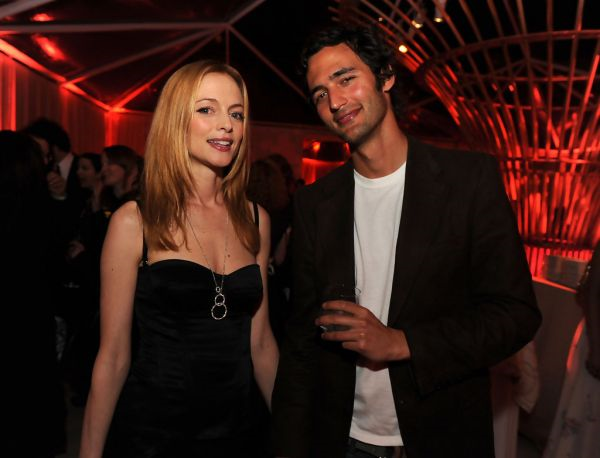 The actual reason is …
Even though they had so much fun together they couldn't last long. They two got separated lastly. The two did not get married and ended their relationship in 2013.
The reason behind the split was not made public, but back in 2013, Heather revealed why she did not get married to anyone she has ever dated. She said,
"I want to choose better for myself,"

 "I think everyone I've dated has been great, but maybe not the most compatible match … I kind of feel like I dodged a bullet. I'd rather be happily single than unhappily married. In the meantime, I'm having a lot of fun." 
Maybe, the fact that the two did not see a marital relationship brewing between them led to the split. But let us not reach any major conclusion without any official statement from either end.
Heather's truth
Heather not only dated Jason but she was also in a romantically linked with James Woods, Matt Dillon, Edward Burns, Leonardo DiCaprio, Benicio Del Toro, Kyle MacLachlan, Russell Crowe, Scott Speedman, Matthew Perry and Adam Ant.
Issues regarding his sexuality
Jason Silva was the keynote speaker at this year's IBM Info on Demand conference and he took the time out of his busy schedule to record this quick video in support of gay marriage.Silva opens his clip by congratulating Gay Star News for its 'continued advocacy on behalf of freedom', saying that there is 'no place' for governments to 'legislate love'.He states strongly that he completely supports gay marriage, paraphrasing Abraham Lincoln to make a poignant statement on its current illegality.
Silva said:
'Prohibition goes beyond the bounds of reason because it attempts to make a crime out of things that are not crime'
People often speculate that Jason is a gay, and maybe that is because he has been open about his opinions on gay rights and same-sex marriage.
If you follow him over on social media, you shall be able to see that he is not shy of presenting his opinions on gay people and their rights. But he has not come forth and addressed the rumors surrounding his sexuality which is why no one can provide a guarantee on whether or not he is a gay.
A short bio on Jason Silva
Jason Silva is a Venezuelan-American television personality, filmmaker, and public speaker. His goal is to use technology to excite people about philosophy and science. He currently hosts one of the famous shows on the National Geographic called the Brain Games. He is also a former presenter of Current TV. More Bio…