What Jason Sudeikis says about his split with fiance Olivia Wilde? A quick relationship timeline and 2021 net worth of Jason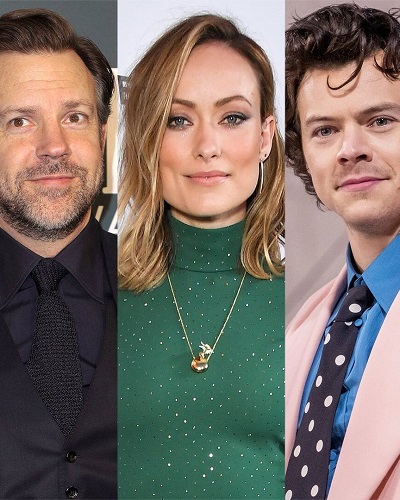 With ex-fiance Olivia Wilde being linked with Harry Styles, actor Jason Sudeikis has opened about their relationship. Jason revealed that he had no idea that Olivia wanted to be out of the relationship. They were together in the fall of 2020. It is said that everything happened after she began filming with Harry.
As per a source,
"Jason feels that the timeline that Olivia and Harry would like people to believe—that she and Jason split ages ago, long before she became involved with Harry—is simply not accurate. She began filming [Don't Worry Darling] in September, and by October, he began to get the impression that she wanted out. By November, they'd announced their split."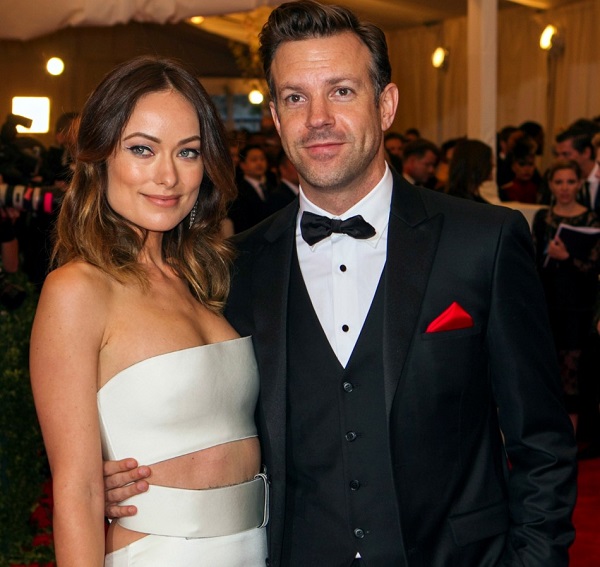 Jason is heartbroken since the split and was hoping to fix things. Even though they are not together, they are co-parenting their children.
Also read Dove Cameron has split from her boyfriend of four years, Thomas Doherty!
Jason Sudeikis and Olivia Wilde's relationship timeline
2011: Jason Sudeikis and Olivia Wile met each other on 21st May 2011 at the season 36 wrap party of Saturday Night Live. They were both singles at the time. In November 2011, they started dating.
2012: Jason and Olivia got engaged in December 2012 over the holidays after Jason popped the question to Olivia over the holidays after a year of dating.
2013: After being engaged, they shared a screen on 23rd August 2013 as both were cast in Drinking Buddies. Two months after that on 27th October 2013, it was confirmed that she was pregnant with her first child. She was flaunting her baby bump on red carpet events.
2014: Their son Otis was born on 20th April 2014.
2016: When Jason went to the Andy Cohen show he revealed that there was not going to be a marriage anytime soon. Through Instagram in April, Wilde revealed that she is having another child. Their daughter Daisy Sudeikis was born on 11th October 2016.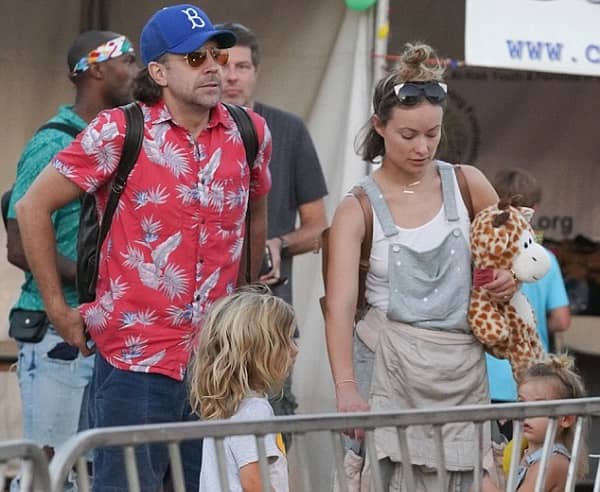 More on their relationship
2018: Jason and Olivia revealed that they go on dare nights. They make time for each other multiple times a week and go out. Similarly, on 24th March 2018, they went to March For Our Lives event in Los Angeles.
2019: Olivia decided to become a director. She made her directorial debut with the 2019 film Booksmart. Jason was also a part of the movie.
2020: Jason and Olivia announced on 13th November 2020, that they ended their 7 years engagement. As per a source,
"The split happened at the beginning of the year. It's been amicable and they've transitioned into a great co-parenting routine. The children are the priority and the heart of the family's relationship."

There are news going around that Olivia is dating singer Harry Styles.
How much is the net worth of Jason Sudeikis in 2021?
Jason Sudeikis has a net worth of $20 million as per Celebrity Net Worth. He started working in Saturday Night Live as a sketch writer in 2003. His film work includes The Angry Birds, Booksmart, Next Gen, Driven, The Book of Love, Mother's Day, Tumbledown, We're the Millers, and more.
Likewise, her TV series work features in Ted Lasso, The Mandalorian, SpongeBob SquarePants, Double Dare, Detroiters, Eastbound & Down, and more. In the year 2014, he and actress Olivia Wilde bought a 6,500 square-foot home in Brooklyn townhouse. The 9-bedroom townhouse was for $6.5 million.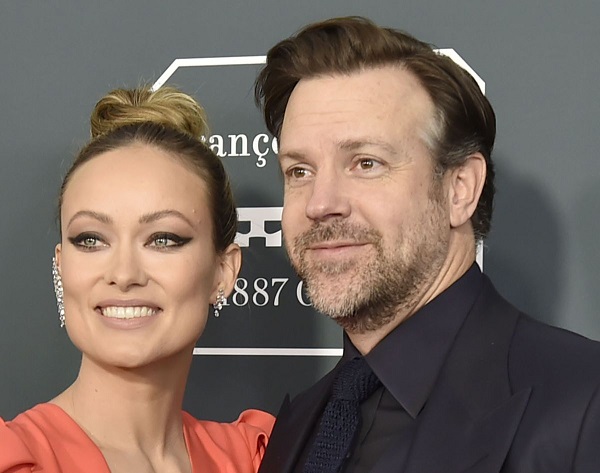 Similarly, in 2019, he purchased a Spanish-style property in the Silver Lake neighborhood of Los Angeles for $3.5 million. The house has 2,800 square feet and built in 1928.
Also read Who is Elaine Culotti of 'Undercover Billionaire'? Find about her early life, married life, husband, children, $200 million net worth, social media, biography
Short bio on Jason Sudeikis
Jason Sudeikis is an American comedian, actor, screenwriter, and producer, who is most talented and energetic in his field. He was hired as a sketch writer on Saturday Night Live and was a cast member. He has also appeared on the popular television shows named 30 rocks, son of Zorn, etc. Read more bio…