Javi Marroquin cheating fiancé Lauren Comeau again that too when she was pregnant? Know about their children and social media
Javi Marroquin has been accused of cheating on his fiance Lauren Comeau again.
He was caught cheating on her when she was pregnant.
Last year at the end of summer, Lauren found him in a room with a naked woman.
He threw a party for his friends and gym members at their house and Lauren went upstairs to sleep.
---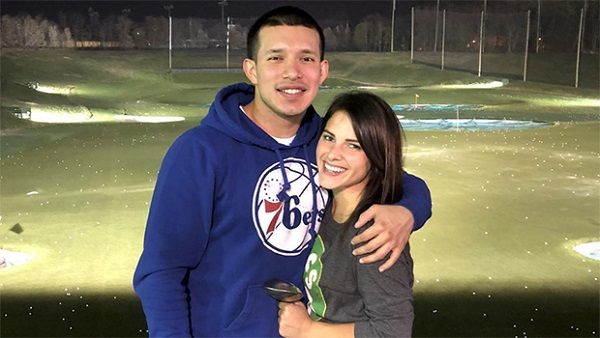 When she came back downstairs, she found him with a naked woman. After that happened, Lauren was heartbroken and deleted all the traces of him from her Instagram account.
Javi shared a lengthy apology for her on his social media. It seemed like the couple had broken up.
He wrote,
"Lauren, I'm sorry for my mistakes, I'm sorry I broke your heart, I'm sorry I disrespected you. I'm sorry I took you for granted."
He added,
"I could say sorry for a million other things but I'm sorry will never be enough. I hurt the one person that I love the most. I will do everything in my power to become a better man and hopefully one day you can forgive me."
Javi's ex-wife Kailyn Lowry made major accusations against him. She claimed that he had been cheating on Lauren much before the incident that happened earlier. Javi had cheated on Lawry when they were married.
Also read Jordyn Woods opens up about her alleged cheating scandal with Tristan Thompson, the ex-boyfriend of Khloe Kardashian!
Javi Morroquin and his children
Javi Marroquin has two children. He has two sons Lincoln Marshall Marroquin who was born on 16th November 2013 and Eli Joseph Marroquin born in November 2018. He is raising two children.
His first son Lincoln was with his ex-wife Kailyn Lowry. Similarly, his son Eli is born with Lauren Comeau. Lauren is a reality TV star who was featured in the show Teen Mom 2. They met through a friend when they attended a wedding in Delaware.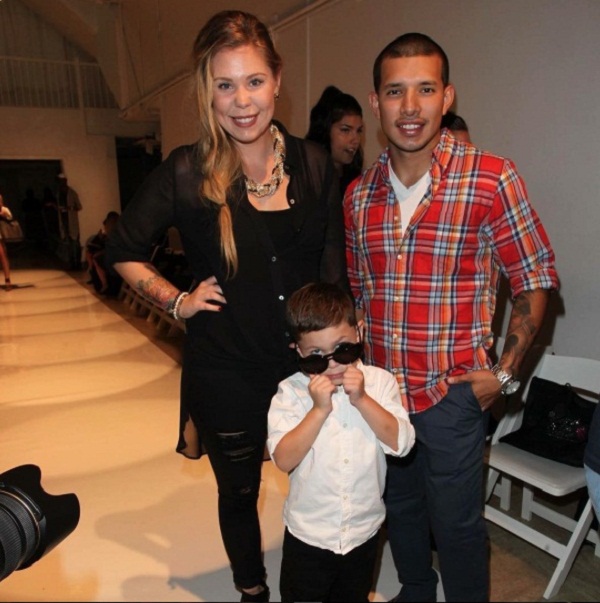 Eli arrived weeks before his due date at Delaware's Dover Kent general Hospital at 3:09 pm. On Lincoln's 5th birthday he wished him and wrote,
"HAPPY 5th BIRTHDAY TO MY FIRST BORN! Lincoln, you really bring joy not only to my life, but to everyone's life that you meet. These have been the fastest 5 years of life and I wish it could slow down a bit." 
He added,
"Found myself crying on my way home last night thinking about how much you've grown. You're a smart, loving, gentle, and energetic little boy. Daddy loves you more than I can ever tell you."
Marroquin is very close to his kids. He coaches his son's soccer team. Even though Javi has a history of being a bad lover but he is a very good father and makes time for his kids. He is involved in his son's life. Javi spends quality time with his children.
Javi Marroquin has more than 1.8k followers on his Instagram account. He has made more than 1.3k posts on his account. He lives in Delaware with his fiance and children. He shares family pictures on his account. His Instagram is all about his kids.
Also, his fiance Lauren has more than 378k followers. She has made more than 2.6k posts. Lauren also shares fun time pictures with her kids and fiance. Both Javi and Lauren are not active on Twitter.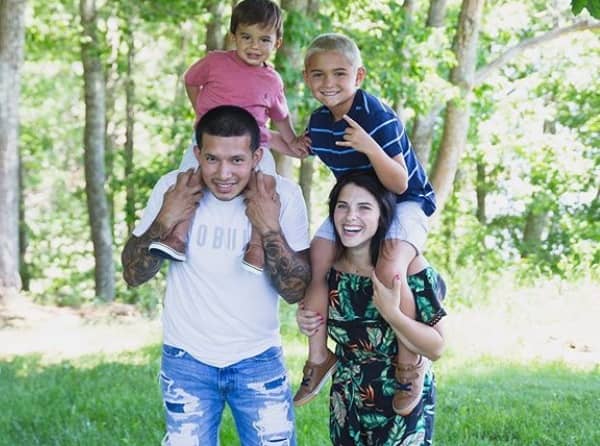 Also read Beautycon CEO Moj Mahdara and her work in the beauty industry! Know about her married life with Roya Rastegar and children, social media, biography
Short bio on Javi Marroquin
Javi Marroquin is an American reality TV star. He is best known for appearing on Teen Mom 2 alongside his wife Kailyn Lowry. Javi has a massive Twitter presence with over 350,000 followers. he is the ex-husband of famous American author Kailyn Lowry. Read more bio…