You Will Be Surprised To See What Jaxson Hayes own!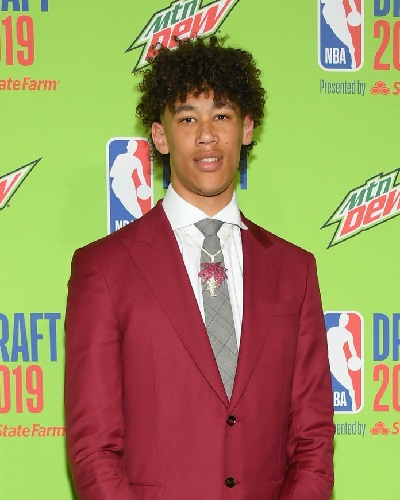 American Jaxson Hayes is a professional NBA player.
His position is center while playing basketball.
He was born Jaxson Reed Hayes on May 23, 2000, in Norman, Oklahoma.
He started his professional career on June 20, 2019, from a professional basketball team, Atlanta Hawks.
---
Later, he signs a 2-year contract with New Orleans Pelicans, at $ 9.96 million. His salary is around $5 million yearly.
If you want to know more about this handsome young professional basketball player. Please scroll down more to see Jaxson's favorite clothes and accessories.
Jaxson Hayes' relation with Shoes
According to his lifestyle, he really likes his shoes more than anything. In one of his interviews with the B/R Kicks collection, he shows his sneaker collection room.
His room is filled with different kinds and colors of shoes. He especially likes Nike brand Shoes and it is his personal favorite. Check out this link to know his description of his different shoe collections "B/R KICKS COLLECTIONS: JAXSON HAYES."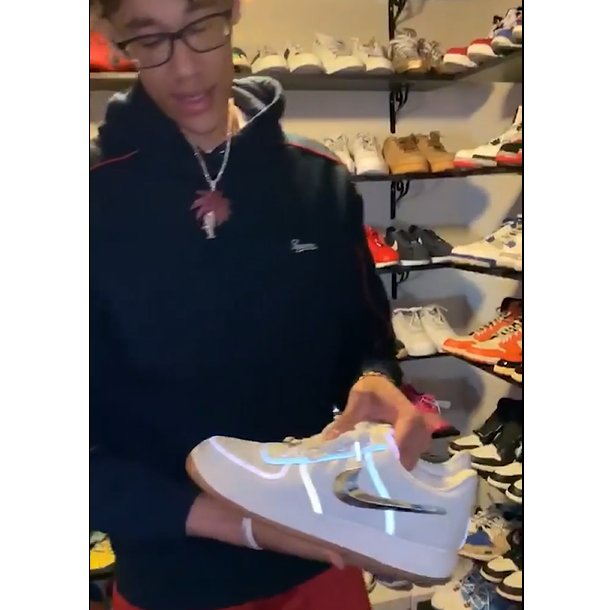 JAXSON HAYES – Wearing Red suit, Bob necklace, watch and Handband, on his wrist
Our favorite thing tonight? @hayes_jaxson's Sideshow Bob necklace. ???

??https://t.co/g9RNVmOj6M pic.twitter.com/8ms3LjzZ46

— NBA on ESPN Radio (@NBAonESPNRadio) June 21, 2019
This tweet is after Hayes is being selected by the New Orleans Pelicans, in the 2019 NBA Draft. He gave an interview with ESPN Radio. At that time he is wearing a Red suit, a Bob necklace, a watch, and Handband, on his wrist. This combination is really matching his personality.
About JAXSON HAYES cars
This car is sweet pic.twitter.com/je19uS7Vw1

— Jaxson Hayes (@hayes_jaxson) July 27, 2015
As of Jul 28, 2015, he posted a car image through his Twitter account. He really likes this car and also said this car is sweet in his tweet.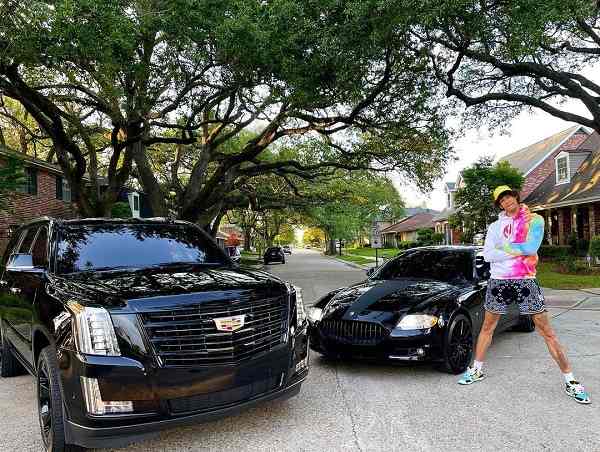 Recently, on April 20, 2021, he posted a picture of himself with a two-black car and a jeep, on his Instagram.
About Jaxson Hayes's home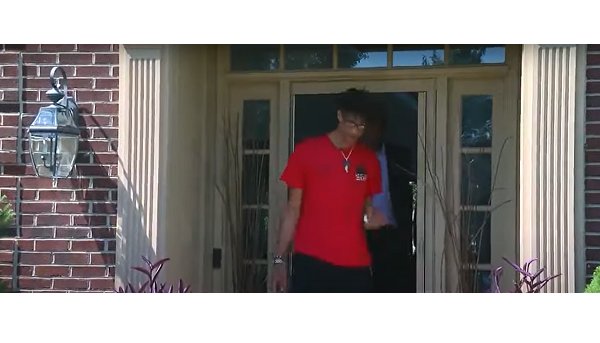 As of Jul 23, 2019, he gave a little tour around his childhood house to the "Sports Of All Shorts" show, aired on WCPO 9. Besides, he also talks about his favorite food and other hobbies in this interview. He's one of his favorite food is hamburger roll. He is an artist too and likes art-related things.