Engaged! Fox NFL Reporter Jay Glazar is committed to girlfriend Rosie Tenison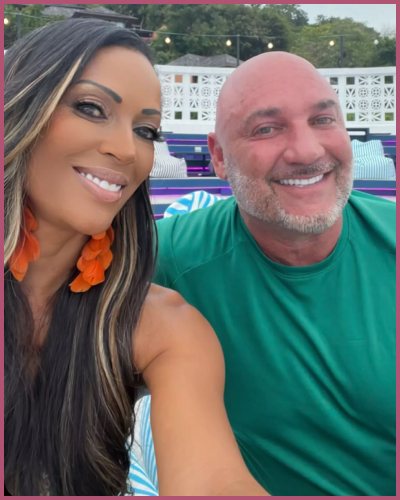 Jay Glazar is engaged to his two-year girlfriend Rosie Tenison
Glazar proposed to Rosie earlier this year in California with a shiny diamond ring
In 2020, Jay went Instagram official with his now-fiancee Rosie Tenison
---
Jay Glazar and Rosie Tenison are now an engaged couple! The 53-years old tv personality took to Instagram on Sunday, March 19, to announce his engagement with a lengthy statement.
Jay Glazar announces his engagement to girlfriend Rosie Tenison
Glazar shared a series of images from the proposal moment. The first photo of the series featured the Fox NFL reporter getting down on one knee in front of his now-fiancee, Rosie Tenison.
The next photo shows a closeup of the shiny diamond engagement ring. Similarly, the couple photo featured in the last of the series in which Tenison kept her one arm around her now-fiance, Jay, as they flashed smiles for photos.
In the caption, Jay began,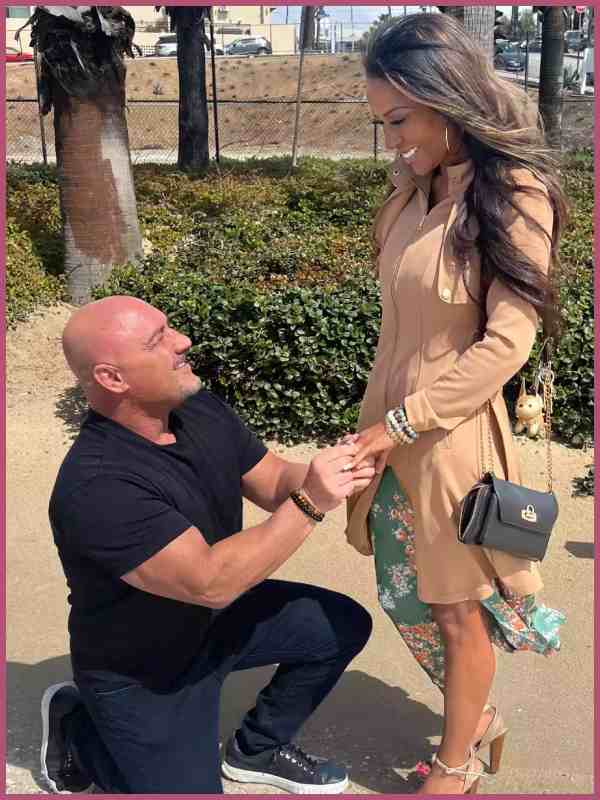 "Sooooo this happened! It only took me 53 years to find true love. For everyone out there… it's never too late. Because of my gray, I've felt unlovable for 53 years! As a result, I've sabotaged and pushed others away- that's what the gray gets you to do. But it takes a special spirit to stand there with me, help me grow, and feel worthy of feeling loved. That's who this woman is!!"
Also read Normal People actor Paul Mescal is Engaged to singer Phoebe Bridgers!
He went on to praise Rosie describing her as an "amazing, incredible soul" and noted she "saw my pain but more so saw my heart and said "This man takes care of so many people but who takes care of him? I want to be the one to take care of him!"."
The journalist continued,
"However, I wouldn't have been able to receive this love had I not gone on this mental health journey with all of you. Took me 53 years to do the work on myself to see I am worth it, I can beat the gray… I can live in the blue. Thank you Rosie for what's going to be a lifetime of blue and love."
When and where Jay Glazer popped the question to Rosie Tenison?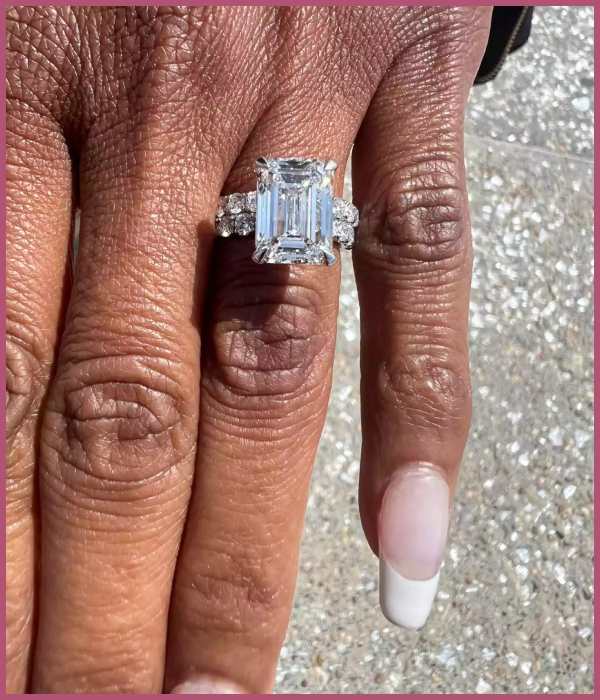 According to PEOPLE, Glazer proposed to Rosie earlier this week in California. A source close to the couple told the outlet,
"Jay got engaged in Santa Monica at the site of his first date with Rosie, when they dated the first time,"
Also read Get to know more about the TV journalist who is engaged, Tamron Hall's successful career!
Similarly, the Fox Sports host made a surprise proposal on the same spot in Santa Monica where the couple had their first date. An insider then added,
"He has broken up with Rosie, though he knew she was his soul mate and the love of his life,"
The newly engaged couple had once broken up which Jay mentioned in his book titled 'Unbreakable: How I Turned My Depression and Anxiety into Motivation and You Can Too'.
How long have Jay Glazer and Rosie Tenison been together?
In 2020, Jay went Instagram official with his now-fiancee Rosie Tenison sharing a photo of them together.
In December of the same year, Glazer shared a birthday wish post to Rosie where he called her a "beautiful girl". The couple since often featured each other on their respective social media handles.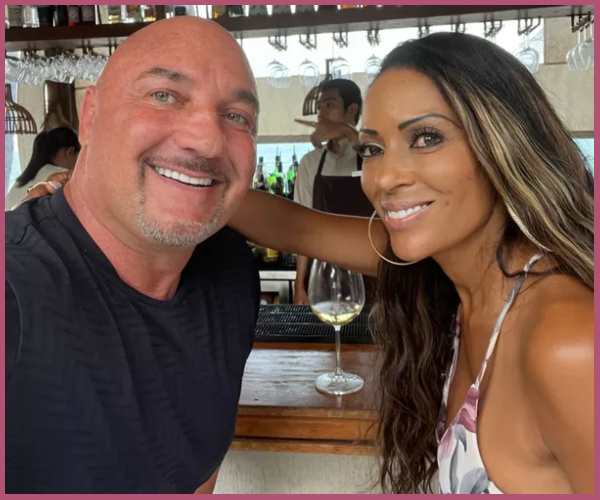 Jay has married earlier. He previously married a former model Michelle Graci who later worked as a realtor and businesswoman.
The former couple tied the knot in 2006 at Hildene, a historic house in Manchester in a sumptuous ceremony a year after their dating. However, their marriage didn't go last and ended up in a divorce in 2009.
The pair also share a child together a girl named Lucy Glazer. Glazer has also adopted a son named Samuel Glazer in June 2015.
Also read Newly engaged couple in town! Tamar Braxton accepts 'Queens Court' finalist Jeremy 'JR' Robinson's proposal