Who is Jayda Cheaves? Insight on her relationship with Lil Baby, son, net worth, social media, and biography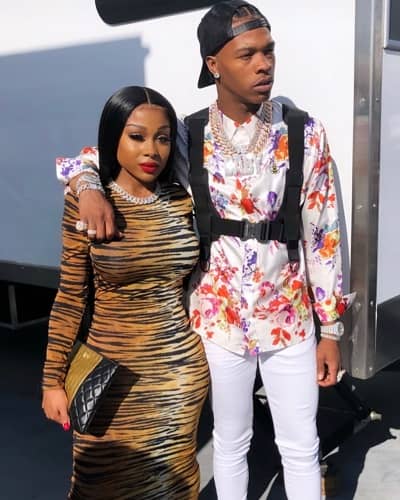 Jayda Cheaves known as Amour Jayda is a social media star. She is famous as the founder of her online company AmourJayda Hair. She is a young entrepreneur and sells wigs, bundles, and hair-related products and accessories. Jayda said,
"I like inspiring young girls, letting them know that life isn't perfect. Even though sometimes we do get discouraged, I'm there to just let them know [to] keep going."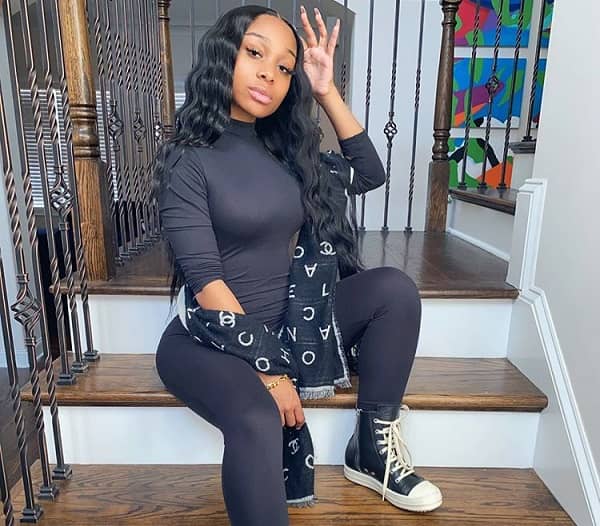 Before starting her own company, she used to resell her clothes on the Poshmark app. Her clothes used to sell out in minutes. So she decided to start her own brand and started her own website. She has written a book 14 Steps on How To Become a Young Boss. The book tells about business licenses and paperwork to sell online.
Jayda Cheaves and Lil Baby's relationship
Jayda Cheaves and Lil Baby dated on and off. She also appeared in a few of his music videos. Together they have a one-year-old son Loyal. She welcomed her child in February 2019. They broke up eventually. Lil spoke about their relationship in February 2020. He said,
"It ain't no like, 'still together.' She my son mama, so it ain't no way we cannot be together. Even if we not in a relationship like boyfriend and girlfriend type s**t, we got a relationship because we got a kid. We got a small kid so we gotta kick it no matter what."
They reconciled again and were spotted kissing in May 2020. She was criticized on social media for saying that children have a negative impact on the relationship of their parents.
Also read Everything You Need To Know About The Relationship Of Eric Church And His Wife Katherine Blasingame; Find Out How Did The Couple Meet?
How much is Jayda Cheaves net worth?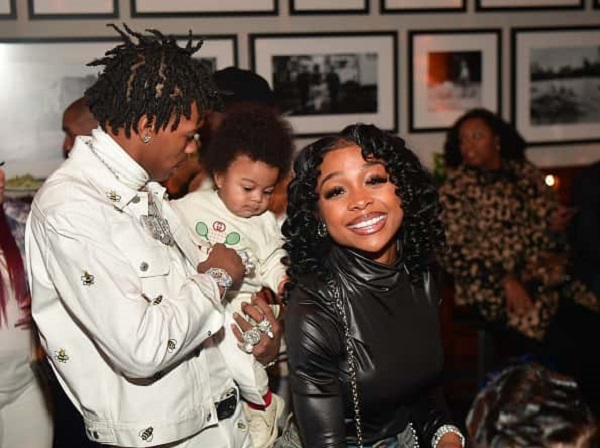 The estimated net worth of Jayda Cheaves is around $2 million. She became a millionaire at a young age. From the year 2016 to 2018, she made $2.5 million from her hair company. She also made from selling clothes.
In 2018, she moved into her new house. Her baby father Lil Baby has a net worth of $4 million. He has released two albums Harder Than Ever and My Turn. His mixtape Too Hard reached 333 on the  US R&B/Hip-Hop chart and #80 on the Billboard 200 chart.
Jayda Cheaves on social media
Jayda Cheaves has around 3.6 million followers on her Instagram account. She has made more than 450 posts on her account. The young millionaire makes pictures of her hair wigs. She posts pictures of her son on Instagram. She loves spending time with her son.
On her Facebook account, she has 42.8k followers on her Facebook account. She first joined Facebook on 25th June 2019. On Twitter, she has 464.5k followers. She frequently tweets on her account. Cheaves is very active on social media. She also has a YouTube channel with 257 subscribers. She has uploaded around 16 videos.
Her first video was her vlog which was uploaded on 17th December 2018. Her second video was a gender reveal video. She was pregnant with her son at the time. At present, she made Quarantine videos. She made a Father's Day video with her son Loyal and baby daddy Lil Baby. Talking about being a social influencer, she said,
"There have been multiple times where I wanted to say forget this and shut down everything. Then I would see that my customers are emailing me, going like crazy, saying, 'I need my bundles. Back to school is coming up. You can't just shut down your website.'"
Also read Insight on the happily married life of Greg Covey and Wendi McLendon! Know about Covey's father's demise, net worth, social media, biography
Short bio on Lil Baby
Lil Baby is an American rapper who is famous for his songs like "Yes Indeed', 'Woah', 'Close Friends', 'My Dawg' and 'Freestyle' which were listed on the Billboard Hot 100 chart. He is also the winner of BET awards 2019 for the best new artist. He is also famous for his mixtape 'Perfect Timing'. Read more bio…