Jayson Werth to be honored with a tribute night! Click here to get the facts!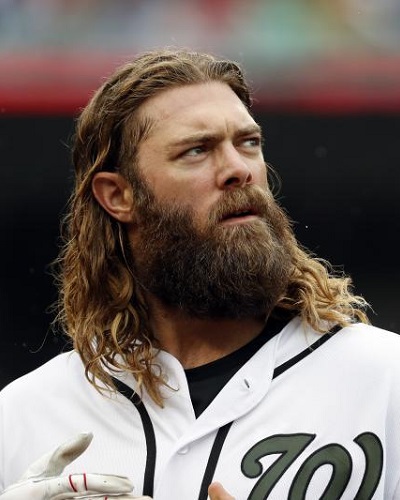 Baseball fans, mark your calendar! Jayson Werth, the professional American baseball player is to be honored with a tribute night. His notable games were played in Major League Baseball (MLB) for the Toronto Blue Jays, Los Angeles Dodgers, Philadelphia Phillies, and Washington Nationals.
The 39-year-old has publicly announced that his gaming days are over, and he wants to retire. Well, he did not exactly say the words but we get the idea. In an interview this June had said:
"I'm done … whatever you want to call it."
Seems like he had thoughts of retirement a while ago. The last September, he said:
"I felt like maybe this could be my last at-bat in this park. I had a lot of good times in this town, this stadium, regardless of what it sounds like. I feel like my career, I was made as a Phillie. I was just paying my respects, just in case."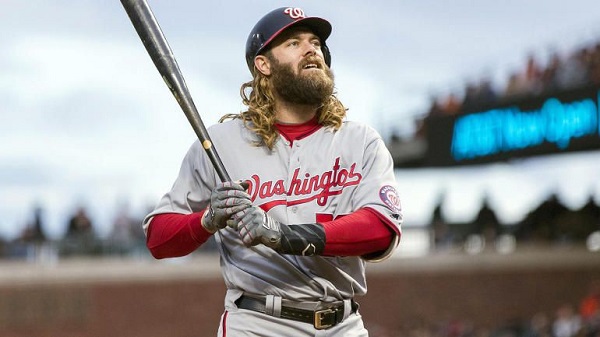 The planned tribute night
Washington Nationals owner Mark Lerner called to inform the former outfielder the club would like to honor him at Nationals Park. And Jayson was excited to hear the news and he gladly accepted.
Even though the date has not been fixed yet, the tribute has been planned for September. The nationals will gravely credit him for helping turn the franchise from perennial doormat to annual contender.
Now batting for the Washington Nationals, left fielder … No. 28 … JAYSON WERTH! pic.twitter.com/mUqTsVgkM6

— Washington Nationals (@Nationals) October 1, 2017
His games
Jayson signed a minor league deal with the Mariners in March and appeared in 36 games for Class AAA Tacoma, batting .206 with four home runs and a .685 OPS.
He also suffered a hamstring injury during the game. After batting .263 with 109 home runs and a .788 OPS in seven seasons as a National, he became a free agent.
Teammates speak
The national baseman Ryan Zimmerman, Jayson's teammate also had something to say:
"He's almost 40 years old so I don't think it was a surprise. But, obviously, really good career. Awesome teammate. Hopefully, he'll enjoy his newfound free time."
Nationals reliever Ryan Madson also had good things to say about him:
"He's a unique character. Good leader. Brings some realness to the game. He has a very unique perspective so it kind of rounds out a team. He really rounded out a team and made it fun."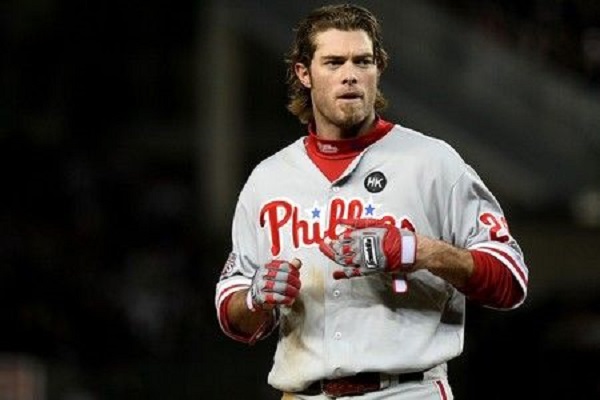 Mini bio
Jayson Werth full name is Jayson Richard Gowan Werth. He was born on born May 20, 1979, in Springfield, Illinois. He is the son of Jeff Gowan, a collegiate baseball and football player who broke all the receiving records.
Werth was into baseball from an early age, a trait which he got from his father. As a youngster, he played for the top youth traveling teams in Springfield, Illinois. He was then traded to the Toronto Blue Jays. Werth broke into the major leagues with Toronto in 2002 his new team. And was this team he began to play in the outfield leaving his catcher position.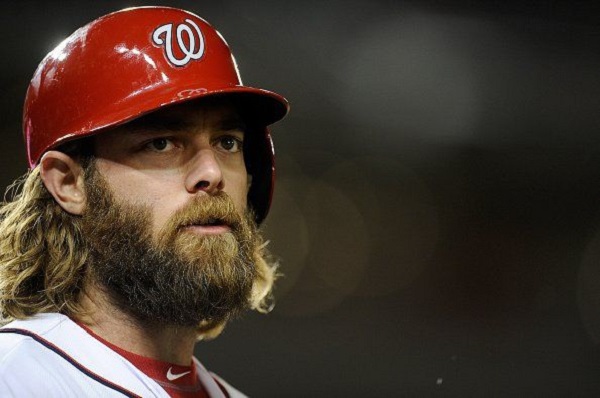 Again On March 29, 2004, Werth was traded to the Los Angeles Dodgers, after 2 seasons with Toronto Blue. on March 2, 2005, he had a broken left wrist while spring practice. Despite the injury, Werth was able to play in 102 games during 2005, hitting .234 with seven home runs.
Eight months later, Werth underwent exploratory surgery which revealed two ligament tears that were repaired. however, his discomfort never subsided.  He struggled with this injury in the games to come, missing the entire2006 season.
Short Bio on Jayson Werth
Jayson Werth is an American former professional baseball outfielder. Throughout his career, he played for the Toronto Blue Jays, Los Angeles Dodgers, Philadelphia Phillies, and Washington Nationals in Major League Baseball. More Bio…