Jeanie Buss – owner of Los Angeles Lakers has dinner with former president of basketball operations, Magic Johnson!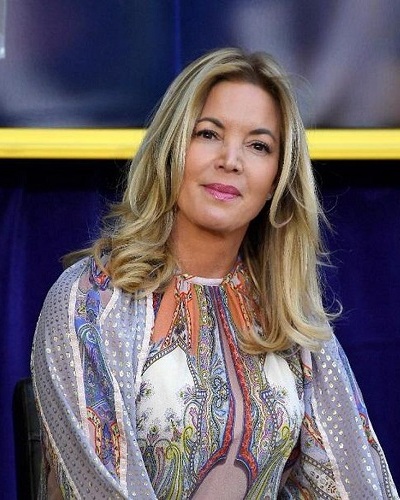 Jeanie Buss is the owner of the Los Angeles Lakers. She recently had dinner with the former president of basketball operations for the Lakers, Magic Johnson. People are wondering what they discussed.
Jeanie Buss and her dinner with Magic Johnson
Magic Johnson had already said earlier that Jeanie is like a sister to him. His resignation had come as a surprise and there were rumors about the reasons for it.
The two met this Thursday over dinner and people are a bit curious to know what topic they discussed. Was it about Nets point guard D'Angelo Russell who was caught with marijuana at New York's LaGuardia Airport?
It could also be about who would replace him on the team or should be hired as the new coach or how they should attack the free agency. Was LeBron James the topic of their discussion? He features in Space Jam 2.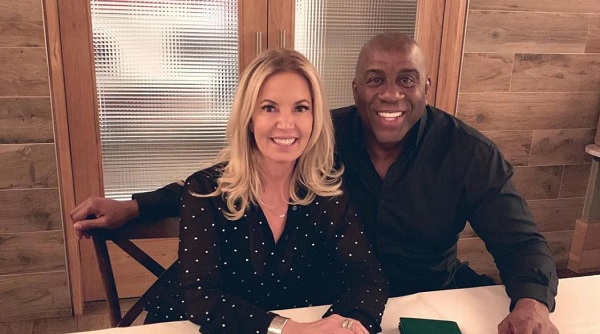 Did they talk about the way Magic Johnson exited? Or maybe, they talked about things unrelated to the LA Lakers.
Magic Johnson and his abrupt resignation
Magic was the Los Angeles Lakers president of basketball operations. But this Tuesday, he put in a quick resignation even without informing the bosses.
He had an impromptu press conference before the team's game against the Portland Trail Blazers. Magic told the gathered reporters that his post on the team did not allow him to be himself. He said:
"I had more fun when I was able to be big brother and ambassador to everybody. I thought about Dwyane Wade retiring tomorrow, and I can't even tweet it out or be there. When Ben Simmons called and we went through the proper channels and they made me look like the bad guy out of that situation but I didn't do anything wrong, I was thinking about all of those times, all the guys who want me to mentor them or be a part of their lives and I can't even do that. I had more fun on the other side than on this side."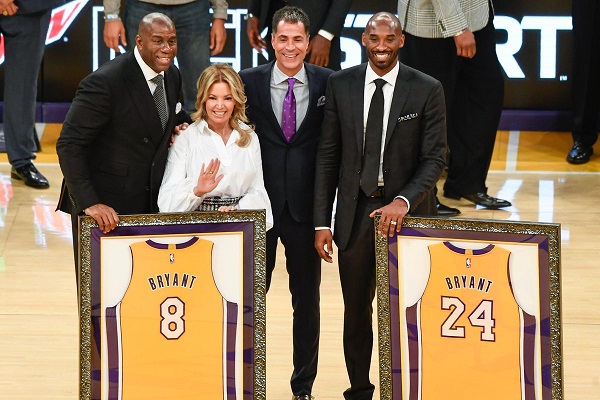 He added:
"I think that with [team owner Jeanie Buss] and I, I want to always preserve our relationship with her. Somebody's going to have to tell my boss because I knew I couldn't be face-to-face and tell her… I couldn't stand to tell her."
The LA Lakers thanked Magic for his work as a player, an ambassador, and an executive.
What was the reason for the sudden resignation of Magic Johnson?
Rumors are doing the round that Magic accidentally got a CCed email which was supposed to be only between Jeanie Buss and the general manager of the team Rob Pelinka.
This email was a sensitive one and critical of Magic. This led to his step-down it is said. None of the parties, in this case, have denied or confirmed the findings. After his dinner with Jeanie, he uploaded a happy picture of the two on his Twitter and wrote:
"Had some great quality time with my sister Jeanie at dinner tonight. #FamilyForever,"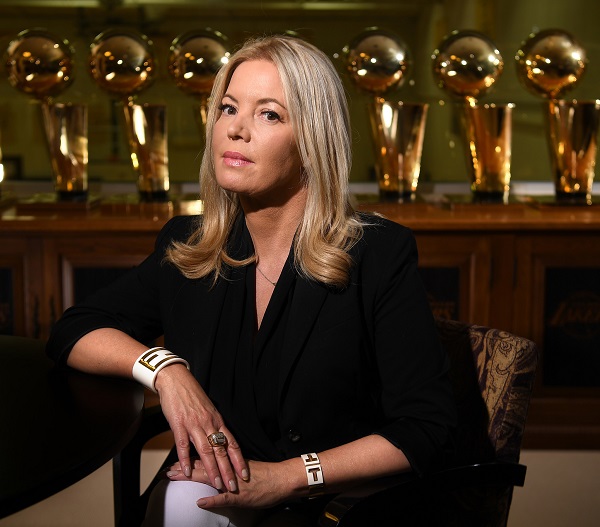 Short Bio on Jeanie Buss
Jeanie Buss is co-owner plus the president of the Los Angeles Lakers of the National Basketball Association. She is also famous for being the owner of a roller hockey team called Los Angeles Blades. More Bio…
Source: Sports Illustrated, hot new hip hop