Jeannie Mai and Jeezy welcomes their 1st baby! Jeannie pregnant after a week of wedding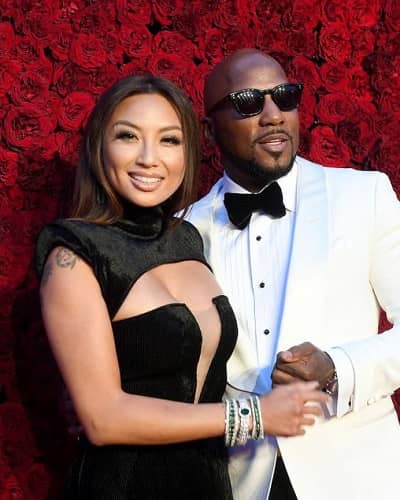 Married couple Jeannie Mai and Jeezy welcome their first baby
They conceived this baby a week after their wedding
Jeannie's husband Jeezy is a father of 4 kids now!
---
Jeannie Mai, 43 is a new mum!
View this post on Instagram
Jeannie and Jeezy's 1st child
In September 2021, Emmy Award-winning producer/host Jeannie Mai Jenkins and rapper husband Jeezy announced that they were expecting their first baby.
Now, in Jan 2022, the couple's baby has arrived! She shared her happiness on her IG by posting the baby's blanket with the caption,
"I asked God for a life of love and happiness. He sent me my family. Baby Jenkins is here ?❤️."
The baby's name and gender are yet to be revealed.
The couple married on 27th March 2021. And initially, she had a pregnancy loss. Hence, soon after their wedding, they started preparing for vitro shots to conceive. Later, the doctor said that they need not use the technical methodologies to have a baby because she has become pregnant naturally. Moreover, he said that she became pregnant after a week of their wedding,
"Of course if a doctor is calling you after any doctor's appointment you start flipping out. … I get off the plane, I call the doctor, and the doctor is like, 'Stop taking your shots. You're pregnant. You guys got pregnant on your own.' We got pregnant a week after the wedding."
Jeannie was very happy and grateful after hearing this and says that finding of her pregnancy was the most beautiful sign,
"the most beautiful sign that anything's possible, that you're not in control, and God has a plan."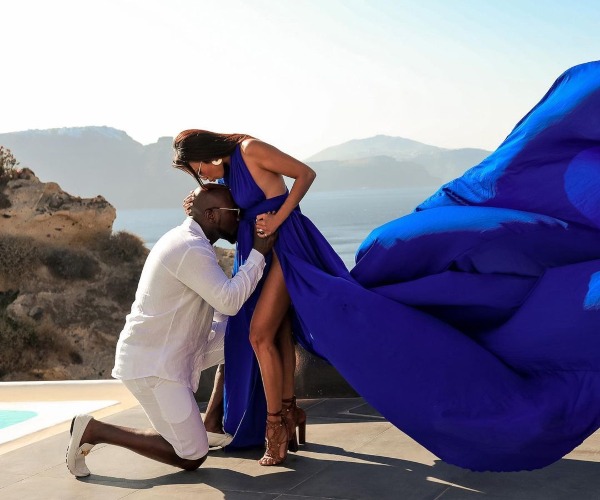 Adding,
"Being a mom is hands down the hardest role in the entire world. Now that we're bringing another Jenkins into the picture. I have no idea what to expect. He's an amazing dad, [and it] overwhelms me with even more love."
You may like to read Jeannie Mai announced first pregnancy with husband Jeezy!
Jeezy is a father of 4 now
American rapper Jay Wayne Jenkins is famous for his stage name Jeezy. He is a father of four now and three: Jadarius Jenkins, Amra Nor Jenkins, Shyheim Jenkins from his previous relationships.
His new baby with his wife Jeannie was born in Jan 2022.
Jeannie Mai and Jeezy's relationship Timeline
Jeannie Mai and Jeezy started dating in 2018. They met each other on the set of the daytime talk show The Real. Likewise, in April 2019 the couple first made a public appearance together at his inaugural SnoBall Gala in Atlanta.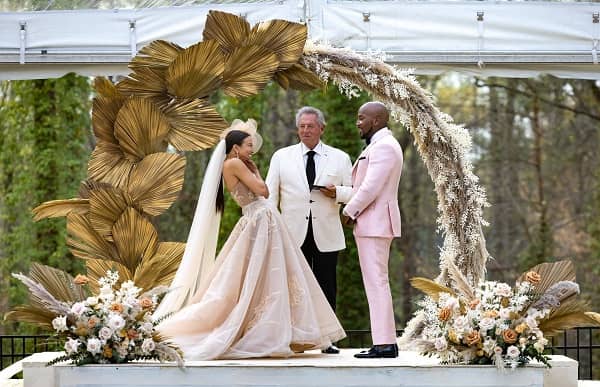 Jeezy proposed to Jeannie in April 2020 and they got engaged.
Mai revealed,
"Jeannie and Jay were set for a trip to Vietnam this April. What Jeannie didn't know is that Jay was planning to propose. Instead, Jay decided to bring Vietnam to Jeannie with a surprise quarantine date night in his home filled with Vietnamese food and decor."
Also read Cant' wait to marry! Wedding mini-mony details of Jeannie Mai and Jeezy
Short bio on Jeannie Mai
American Jeannie Mai is a Daytime Emmy Award-winning host, actress, and stylist. She is renowned as the host of the talk show, The Real.
Next, she will be presenting the documentary, Stopping Traffic 2: Surviving Sex-Trafficking. As of now, the documentary is being filmed. Read more bio…