Jeannie Mai talks about marriage with Jeezy! Know about their relationship and net worth
Jeannie Mai revealed that she wants to be submissive in her marriage to rapper Jeezy. She attended the 6th October 2020 episode of the show The Real and revealed that. She realizes that her idea has a negative connotation but she feels that it would welcome escape from her busy career.
Also, she told,
"I want to submit to my man. When I hear this definition … submitting has a negative connotation. It means that you are less important, you are lower than that person that you're submitting to. It usually can be like, you know, referenced as somebody who works lower than you, and that's not what I'm referring to here,"
Likewise, Mai revealed,
"I'm a very dominant woman. I own my business, I lead my teams, I played my own manager, my own publicist, my own lawyer when I didn't have money to have those people,"
Jeezy wanted to propose to Jeannie in April and he had planned a trip to Vietnam. Due to the ongoing novel coronavirus (Covid-19) pandemic, it was restricted to travel around the globe. He has decided to surprise her with a proposal during a special date night at home in Los Angeles.
Also read Nicole Young lost a legal battle with her estrangled husband Dr. Dre! Know about their failed marriage, children, previous marriage and more
Jeannie Mai and Jeezy relationship
Jeannie Mai and Jeezy started dating each other in the year 2018. They met each other on the set of the daytime talk show The Real. The two appeared together on Instagram in a group photo of actress Malika Haqq.
She revealed that Jeezy is very special to her. Likewise, in April 2019 the couple first made a public appearance together to his inaugural SnoBall Gala in Atlanta.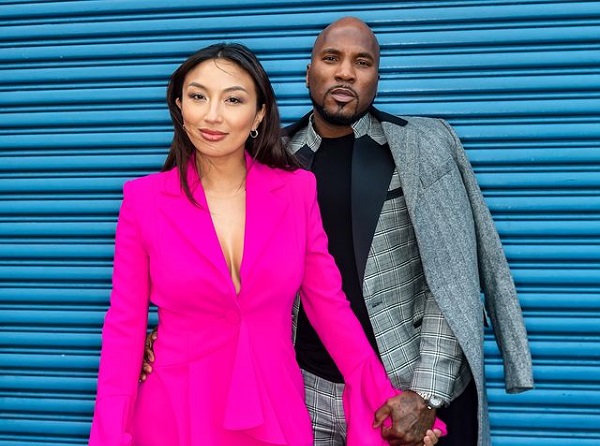 The two walked in hand-in-hand smiling through the night. In August 2019, they talked about their relationship at the Street Dreamz gala. They spent their first Thanksgiving together in November 2019. Likewise, Jeezy proposed to Jeannie in April 2020 and they got engaged.
Mai revealed,
"Jeannie and Jay were set for a trip to Vietnam this April. What Jeannie didn't know is that Jay was planning to propose. Instead, Jay decided to bring Vietnam to Jeannie with a surprise quarantine date night in his home filled with Vietnamese food and decor."
How much is the net worth of Jeannie?
Jeannie Mai has an estimated net worth of $1 million. She is an actress, makeup artist, fashion expert, and TV personality. She has appeared in Dancing with the Stars, The Real, Entertainment Tonight, Holey Moley, Extra with Billy Bush, Ellen: The Ellen DeGeneres Show, Home & Family, E! Live from the Red Carpet, Snoop Dogg presents the Joker's Wild, Hip Hop Squares, The Insider and many others.
When she was 18 years old, she became the makeup artist for MAC Cosmetics. Jeannie has worked for celebrities like Christina Aguilera, Alicia Keys, and Rosario Dawson. Likewise, she is the producer and entertainment reporter for The Daily Mixx.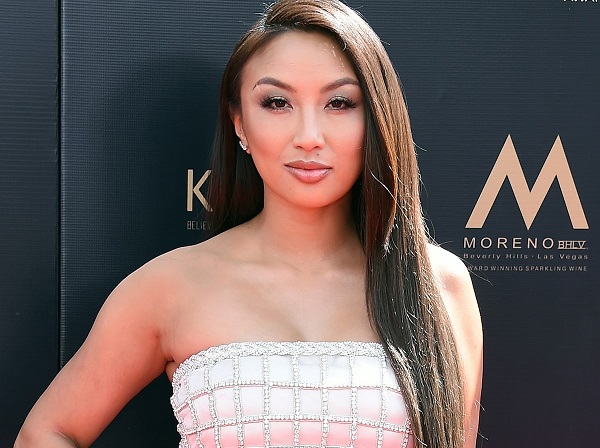 Her fiance Jeezy has a net worth of $10 million. His studio albums are Let's Get It: Thug Motivation 101, The Inspiration, The Recession, TM: 103 Hustlerz Ambition, Seen It All: The Autobiography, Church in These Streets, Trap or Die 3, Pressure, and TM104: The Legend of the Snowman.
Also read Insight on the happily married life of Paige O'Brien and Josh Peck! Know about her early life, children, net worth, social media, biography
Short bio on Jeannie Mai
American Jeannie Mai is a Daytime Emmy Award-winning host, actress, and stylist. She is renowned as the host of the talk show, The Real.
Next, she will be presenting the documentary, Stopping Traffic 2: Surviving Sex-Trafficking. As of now, the documentary is being filmed. Read more bio…