The jeans Queen, Gloria Vanderbilt dies at age 95!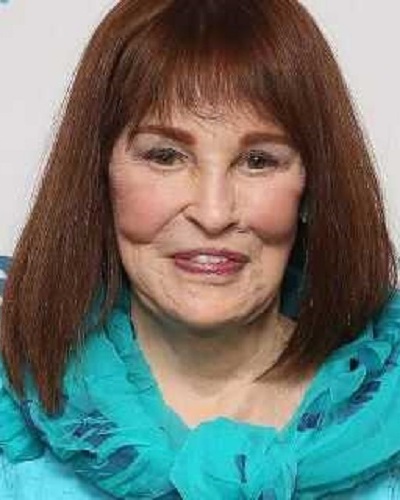 Gloria Vanderbilt was the mother of the CNN famous TV presenter Anderson Cooper.
She was a fashion icon and a multi-talented woman.
She expired at the age of 95.
---
Gloria Vanderbilt and her death
The actress and socialite, Gloria Vanderbilt died this Monday morning on 17 June 2019. The death occurred at her home and she was surrounded by friends and family at that time. She was the mother of Anderson Cooper who works for CNN. She was 95 years old.
Anderson Cooper issues a statement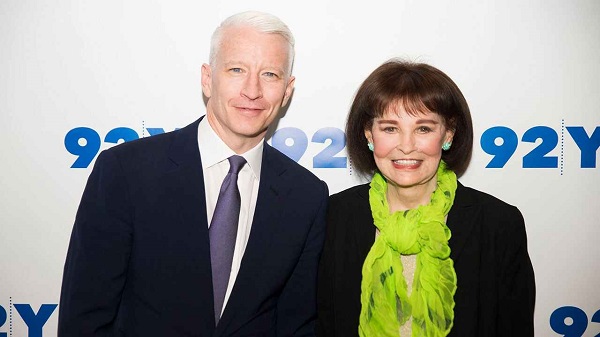 Anderson Cooper respected his mother and was very fond of her. After her death, he released a statement that read:
"Gloria Vanderbilt was an extraordinary woman, who loved life and lived it on her own terms. She was a painter, a writer, and designer but also a remarkable mother, wife, and friend.

"She was 95 years old, but ask anyone close to her, and they'd tell you: She was the youngest person they knew — the coolest and most modern."
Gloria Vanderbilt and her early life
Gloria was born in the year 1924 in New York. Her birth name was Gloria Laura Morgan Vanderbilt. She grew up in France. Her father was Reginald Vanderbilt and he was a financier and heir of a railroad fortune. But he died when Gloria was very small.
Gloria was at the center of media attention always. After her father's death, people labeled her 'the poor little rich girl'. This was because there was a bitter custody battle that followed between her mother and her father's sister. The sister Gertrude Vanderbilt Whitney was enormously rich and prevailed in the court proceedings.
Talking about her childhood, her son Anderson had once said:
"As a teenager she tried to avoid the spotlight, but reporters and cameramen followed her everywhere,. She was determined to make something of her life, determined to make a name for herself, and find the love she so desperately needed."
You may like to read The murderer of TV producer and director, Barry Crane arrested 34 years after his death in July 1985!
Gloria Vanderbilt and her career and personal life
Gloria married Hollywood agent Pat DiCicco in 1941 when she was 17. When she turned 21, she took charge of the $ 4.3 million trust fund that her father had left for her. After two months of this, she divorced Pat. She remarried conductor Leopold Stokowski who at that time was aged 63.
In an interview given to her son Anderson, she said:
"I knew him for a week and married three weeks later,"
The age difference did not matter to her. She had a passion for art and with the help of Leopold, she put up her exhibition in 1948. The couple had two sons-Leopold (born 1950) and Christopher (born 1952).
Two years after the birth of Christopher, she began acting in theater. In 1855, she published her book of poetry and divorced Leopold the same year.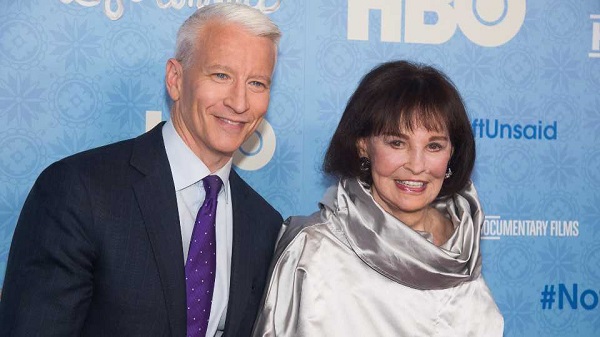 She dated Hollywood director and producer Sidney Lumet. She married him in 1956. But in August of the same year, they split. She remarried writer Wyatt Cooper the same year on 25 December.
The couple had two sons-Cater born in 1965 and Anderson born in 1967. She turned into a fashion designer. She was a queen of jeans.
In 1988, she lost her son Carter to depression and suicide. She said:
"People will start to talk about him and then say, 'Oh, I'm sorry,' and I say, 'No, I love to talk about him. More, more, more' — because that brings him alive and it brings him closer and it means that he hasn't been forgotten,"
She published more books and concentrated on art and writing. Anderson had once said:
"I always thought of her as a visitor from another world, a traveler stranded here who'd come from a distant star that burned out long ago. I always felt it my job to protect her."
Also read Dr. Mehmet Oz mourns the death and pays tribute to his father Dr. Mustafa Oz who died at 93!
Short bio on Anderson Cooper
American-born Anderson Cooper is an American award-winning journalist, television personality, and author who is best known for his work as an anchor of the CNN news show Anderson Cooper 360. Before, he is commonly known as a news correspondent for ABC and CNN. More bio…
Source: CNN