Controversial pregnancy announcement of Jed Duggar and Katey Duggar!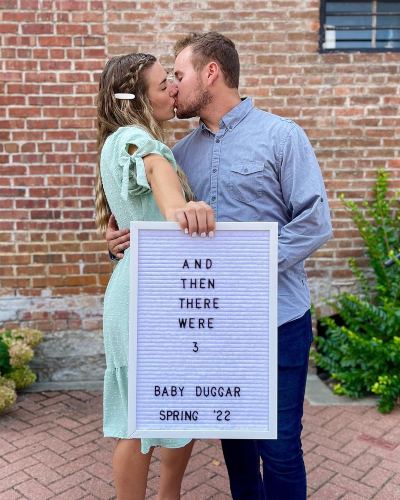 Jed Duggar and Katey Duggar are expecting a child together
Their pregnancy announcement became a controversy for making it Covid theme announcement
The couple each other on 3rd April 2021 after a year of courtship
---
Jedidiah "Jed" Duggar and his wife Katey Duggar are expecting a child together! They announced the happy news on Instagram with a picture of them kissing as Katey held a sign,
"And then there were 3. Baby Duggar. Spring '22"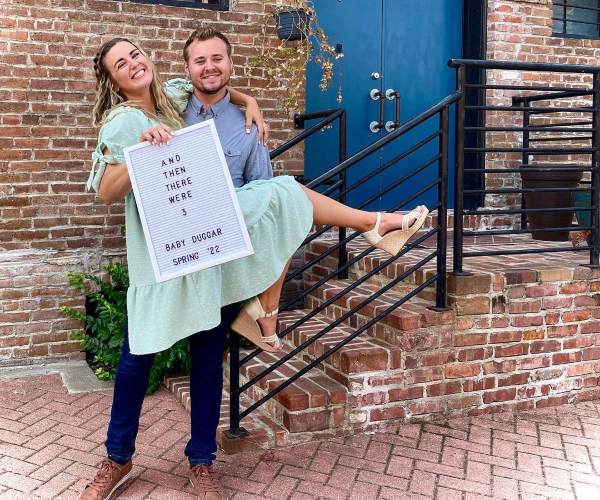 Their pregnancy announcement has caused quite a stir on Instagram. In the post, Jed wrote,
"She tested positive, but not for Covid."
They received congratulatory comments from loved ones while some questioned. They were called out for being insensitive on such an important matter. Joy added,
"Arkansas is facing some of the worst with Covid right now due to low vaccination rates 656,000 Americans have died from Covid since the virus hit 18 months ago."
More on the relationship
Joy revealed that the Covid-themed caption was for their YouTube video announcement. She shared the photo in their YouTube video but not on Instagram. It was not intentional. One of the commenters revealed that two members of their family passed away due to Covid so the pregnancy announcement was insensitive. They pointed out that it was tasteless.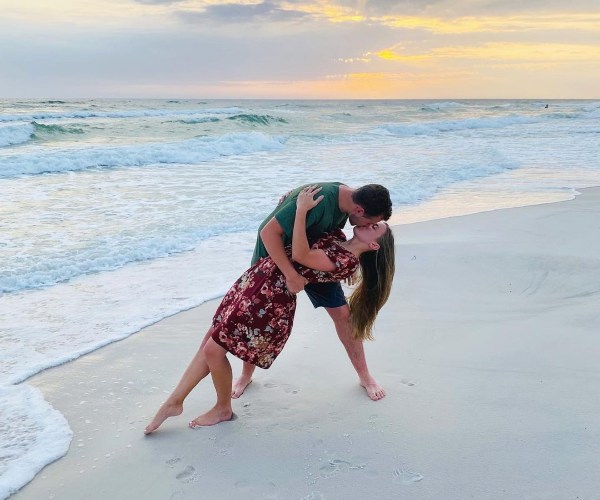 They pointed out that it was not funny or cute. Most of the followers did not find it funny. The couple walked down the aisle on 3rd April 2021 in Arkansas after quietly courting. They took a pregnancy test in a Walmart bathroom.
Katey revealed that Jed started tearing up and it was sweet. They started hugging in the middle of Walmart and started crying. Katey started screaming in the parking lot.
Also read Is Justin Duggar getting married to fiance Claire Spivey? Know about their relationship, family of Justin, social media, biography
Relationship of Jed Duggar and Katey Nakatsu
Jed Duggar and Katey Nakatsu married each other on 3rd April 2021. They married after a year-long courtship. Their private nuptials were attended by family and friends. Jed revealed,
"For a long time I have prayed for my future spouse, not knowing who that person would be. God answered my prayers far beyond what I could have ever imagined in Katey. We have enjoyed quietly developing our relationship over the past year and every moment together has been amazing!"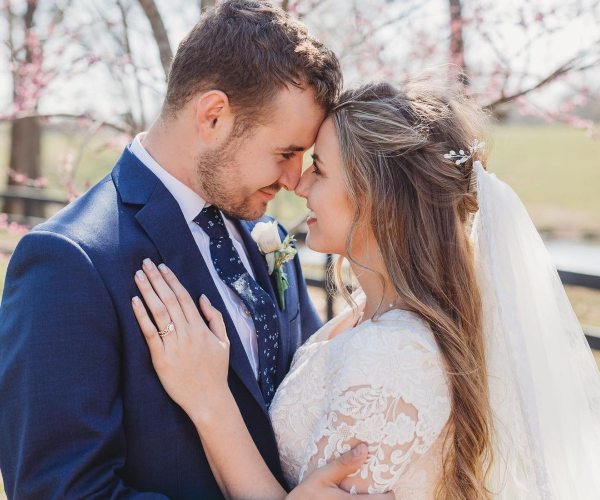 He revealed that he is grateful to God for bringing Katey into his life. He expressed his excitement to shared that Katey became his wife.
Also read Courtship to the marriage of Katey Nakatsu and Jed Duggar! Who is Katey Nakatsu?