Jedediah Bila: her engagement announcement, her bikini body and her career! Read about it here!
Jedediah Bila's engagement
American Television host Jedediah Bila made an exciting announcement on ABC's show 'The View'. Barely less than 20 minutes before the live broadcast of 'The View', ABC had cued that there would be an exciting co-host announcement coming up later on its channel. When the show started, the announcer too said:
"One of our co-hosts has a life-changing announcement she's making live."
The panelists then walked into the studio to the 'Batman' theme music as a mark of tribute to the legendary Batman late Adam West who died on 10th June 2017. American actress, author, and TV host Whoopi Goldberg had worn 'bat shoes' which she showed off to the audience and all.
Introducing the announcement, looking towards Jedediah Bila, the moderator said:
"On a much happier note, something went on over the weekend. I didn't know anything about it. But what happened, Jed?" 
Jedediah Bila, 38, then flashed her left hand in the air and asked:
"Can anyone in the audience see anything different about me?"
A sparkling engagement ring was visible on her left ring finger and seeing it the audience gave a big cheer. Whoopi Goldberg and Joy Behar appeared shocked. Jedediah Bila felt that the band is a little too big. She continued:
"He surprised me, took me to a bed and breakfast."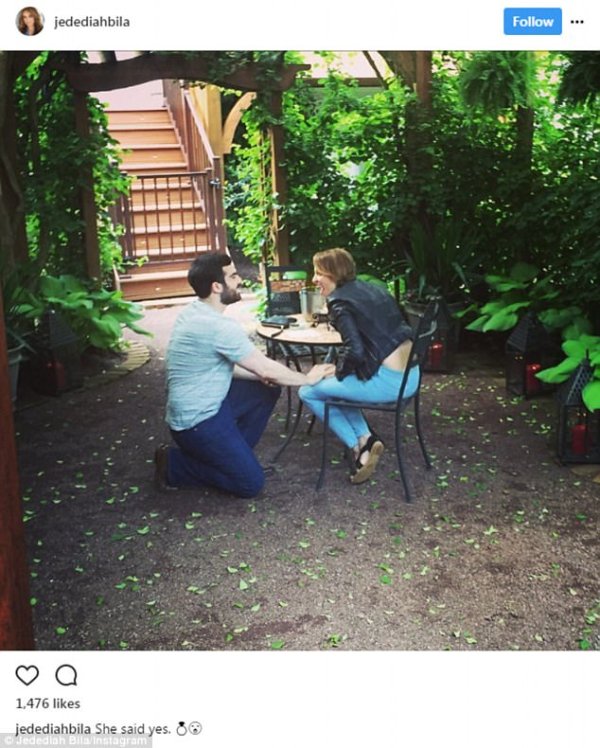 Jedediah Bila was talking about her longtime beau Jeremy Scher. Bila was in a floral print dress. Her hair was tied back and she was all smiles. American lawyer and multi-platform journalist Sunny Hostin said that she deserves the credit for the engagement. She went on to ask:
"You know what I love about Sunny? I'm the one that got engaged, but it's really her moment!"
Sunny Hostin and American actress Sara Holmes then got up and hugged Jedediah Bila one by one.
Whoopi Goldberg gave a bemused expression and told Jedediah Bila:
"It doesn't matter if I love you. He's marrying you!"
Bila added:
 "He's stuck with me, bottom line."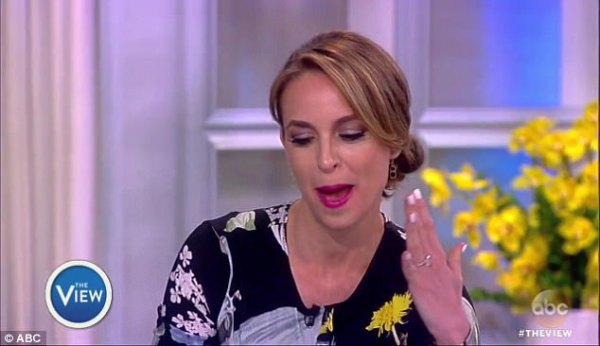 Her bikini shot
Few days before this announcement, Jedediah Bila was seen in a bikini flaunting her in-shape body on her social media. Jedediah Bila had posted a photo on her Instagram and captioned it as:
"Still not in New York City"
She was descending a set of steps on her way to the swimming pool. Two days prior to this, Jedediah Bila was seen in a plunging green one piece standing in a hot tub with mature trees and lavender bushes behind her.
Her career
Jedediah Bila, it seems, never crawled. When Jedediah Bila was 9 months old, her father held a cannoli that she wanted across the room. He wanted her to motivate her to make a move. Jedediah Bila made tiny steps towards her goal at that time namely the cannoli and achieved it. She is of Italian descent and seems to be always on a mission. She was raised in New York City. She studied at all-girls Catholic High School. She did her BA In Spanish from Valedictorian of Wagner College. She then did her MA in Spanish literature from Columbia University. She took to odd jobs. She did some small courses in acting. She headed to LA for acting but New York was pulling her back. She returned and started teaching which she did for many years. She also did a lot of writing during this time. She wrote a column and started sticking these onto her blog. She reviewed a radio host's book and put it up on her blog. She came to know that the radio host was reading her review with her name on his radio show. She was soon invited by Fox News for the role of a panelist. She plunged into this offer and never repented it. She started appearing on a number of other TV shows as well. She was invited to write for columns on politics, culture, media, music, and fitness. In 2013, she became a contributor to Fox News. She joined as a panelist on the talk show Outnumbered. In 2015 and 2016, Bila joined 'The View' as a guest co-host. However, in season 20 of the show, she was imbibed as a permanent co-host. In 2017 she was nominated for the Daytime Emmy Award for the Outstanding Entertainment Talk Show host.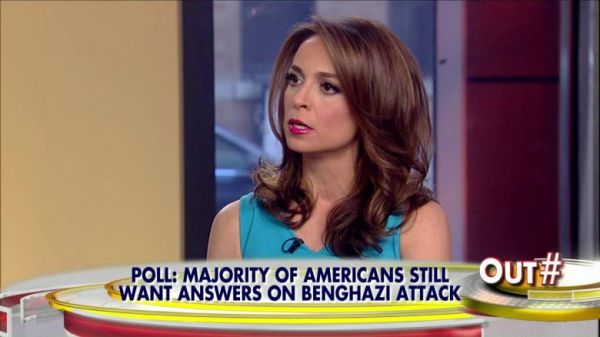 Update on Jedediah Bila's relationship
The couple got married on 17 February 2018 and are happy together.
Short Bio on Jedediah Bila
Daytime Emmy Award-nominated Jedediah Bila is an American television and radio host. She is also a columnist and author. She is best known as the co-host on ABC's The View. More Bio…