How did Jeezy propose to Jeannie Mai! How is Jeannie spending her quarantine?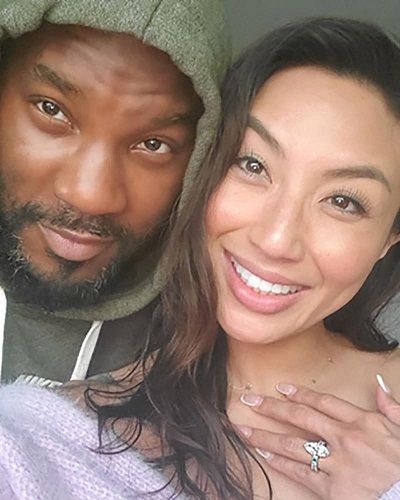 Jeezy and Jeannie Mai had planned a trip in April to Vietnam. But their trip got canceled due to the ongoing Coronavirus pandemic.
But corona did not stop them from getting romantic.
---
Update 2022: Jeezy and Jeannie Mai are now officially husband and wife. The two walked down the aisle on March 27, 2021, in an intimate ceremony after one of their engagement. Similarly, the pair is now a parent to a beautiful daughter named Monaco, who was born in January 2022.
Jezzy decided to 'bring Vietnam' to his March 27 proposal to The Real co-host Jeannie Mai while still at home in quarantine.
Jeannie said,
"As I walked in, he started to describe that I was stepping into a dinner in Vietnam,
Similarly, she added,
"So here I was looking at the love of my life as he was transporting me to Vietnam, as I turn my attention to the table, there were all these beautiful Vietnamese dishes. He set up our little chopsticks."
Jeannie said that he had decorated it with silk lanterns. Those kinds of silk lanterns are available in Vietnam. Also, Jeezy showed Jeannie a slideshow of themselves superimposed over Vietnamese tourist hotspots they had planned on visiting.
Mai said that their trip was canceled due to corona but he brought the Vietnam trip alive which touched her heart.
He got down on one knee by the fireplace and popped the question which she could not believe for some time. He proposed to her and their moment became special. They are engaged with each other.
Also read NRL star Mitch Pearce and dancer girlfriend Kristin Scott are engaged!
Jeannie Mai and Jeezy's relationship
Jeannie and Jeezy met each other on the set of The Real and began dating in November 2018.
Likewise, Jeannie was previously married to Freddy Harteis and they divorced the same year when she met Jeezy.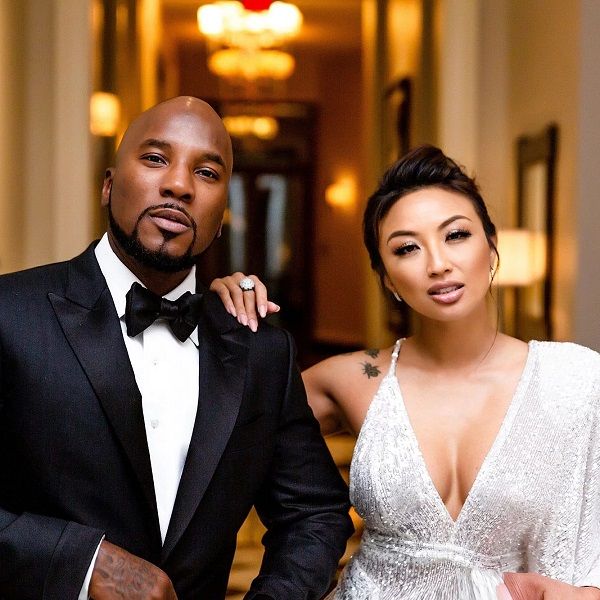 Mai said about Jeezy,
"He's introspective. He's passionate. Also, he's incredibly deep. He's a visionary. He's a great leader. He's an amazing servant to his community."
She admitted during an episode of The Real that there was something developing after there were rumors of their relationship.
A year ago in April 2019, they attended his inaugural SnoBall Gala in Atlanta, an event held to raise money for Jeezy's local non-profit Street Dreamz.
Jeannie Mai's quarantine routine
Jeannie Mai is making most of her days in this crisis as she is using this time to reflect and bond with her loved ones.
Mai is spending her Saturdays and Sundays chilling out with her mother, Olivia Mai. They are cooking together and having a great time.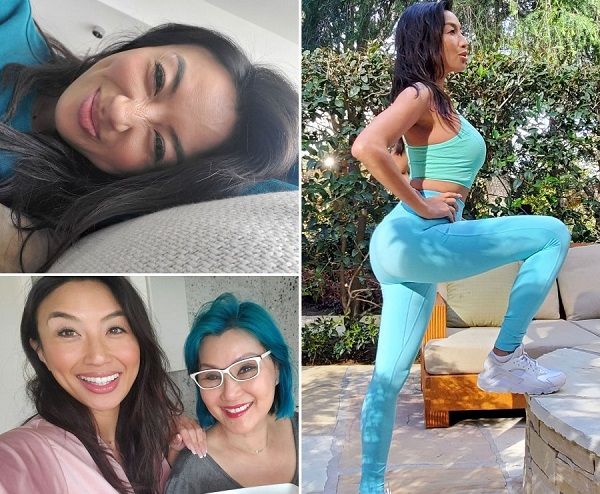 Also, she shared that she has been working out in her backyard. She is also making TikTok dance videos with her mom.
Also read How did John Legend and Chrissy Teigen celebrate their daughter Luna Simone's 4th birthday during quarantine?
Short bio on Jeannie Mai
American Jeannie Mai is a Daytime Emmy Award-winning host, actress, and stylist. She is renowned as the host of the talk show, The Real.
Next, she will be presenting the documentary, Stopping Traffic 2: Surviving Sex- Trafficking. As of now, the documentary is being filmed. Read more…
Short bio on Jeezy
Jeezy is a Grammy-nominated American rapper and actor. The rapper has released ten studio albums in total including several hit singles like, 'Soul Survivor', 'I Luv It', 'Put On', among others. Read more bio…
Source: US Magazine, Daily Mail, Oprahmag