Jeff Bezos, the CEO of Amazon.com Inc., becomes the "World's Wealthiest Person", BUT just for a couple of hours!
The founder of Amazon.com Inc., Jeff Bezos was proved to be the "World's Richest Person" by Forbes and Bloomberg with his net worth of $9 billion on Thursday morning but unfortunately, later until the end of the day, he lost his title for being richest one in the planet.
Update on Jeff Bezos' net worth
As per July 2020, founder of Amazon Jeff Bezos' net worth has rose to $171.6 Billion. Whereas his ex-wife MacKenzie Bezos is second richest person.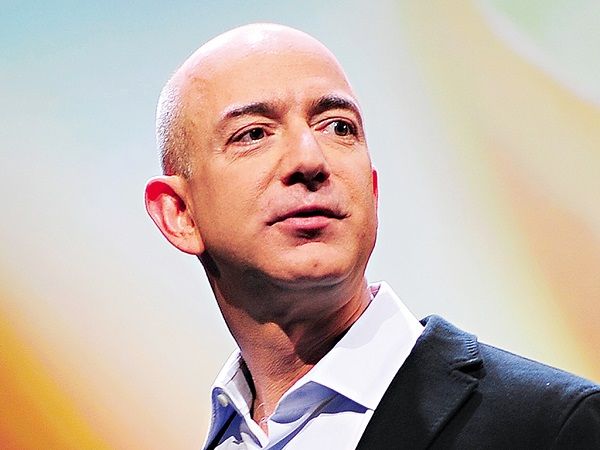 Richest one in the world!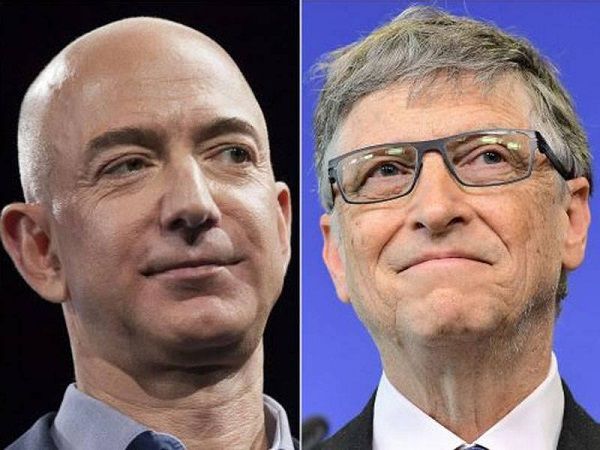 On Thursday, 27th July, Jeff Bezos became the first person to dethrone the co-founder of "Microsoft", Bill Gates from his No.1 position in the rank of Richest person, which was in his name for more than 4 years since May 2013. The 53-year-old billionaire's net worth counted to $9 billion surpassing Bill Gates's $89.8 billion, due to which now Bezos has full right to say
"I was once at the top of the world with the most riches of all."
But unfortunately, his rank didn't last long. Until the end of the same day still, Bezos' worth has dropped by a couple of billions, making him in the second position after Bill Gates. He is not No.1 does not mean he is poor, he is still the richest one anyone could ever find and is still immensely wealthy to be much more successful in future.
You may also like to read The rumored girlfriend of Amazon CEO Jeff Bezos, Lauren Sanchez files for divorce from husband of 14 years, Patrick Whitesell!
All the way up from a mere company employee to a Billionaire!
Jeff Bezos wasn't  born with a golden spoon in his hand but earned to be the present 'Billionaire' through his hard work and intelligence. In 1994, Bezos started up the Amazon Business plan and initially set up a company in his garage by selling books online. He made a bold move as he left his well-paying job on Wall Street to start his own career plan at a high risk, which paid off really well. As said "High risk, high gain", Bezos also got high gain from his high risk taking the decision, making him the among the World's Billionaires and making Amazon.com the highest growing online shopping retailer.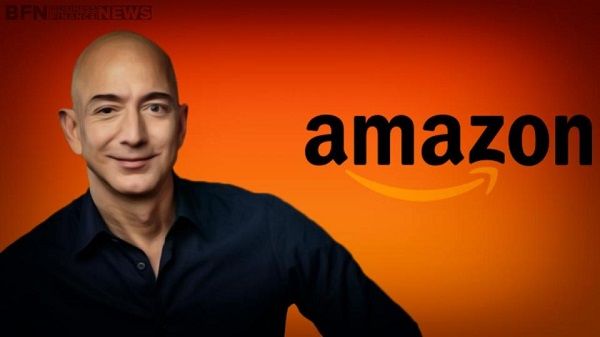 Later in 2000, Bezos founded "Blue Origin", a human spaceflight company due to his personal interest in space traveling. He kept it a secret for six years until 2006 when he publicly came out to inform about the company. In an interview in 2011, Bezos made it clear that this company was founded for anyone who wanted to travel space.
Again in 2013, it was announced that Bezos purchased of "The Washington Post" for $250 million in cash. In this way, Bezos kept on expanding his business due to which he earned from 4 billion to 90 billion in just 10 years of time.
Jeff Bezos to be the first Trillionaire!
Jeff Bezos, who has been expanding his business, especially the Amazon business plan whose business is increasing as the day goes by, has been expected to be the World's first Trillionaire in near future. Yes, not millionaire, not billionaire but Trillionaire! And after earning $86 billion in just 10 years of time, it seems possible that Bezos may be the one! The one with not just the title of the 'World's Richest Person' but also with the net worth of Trillions of dollars. It is the matter of time for the day to come.
Criticisms that can follow you anywhere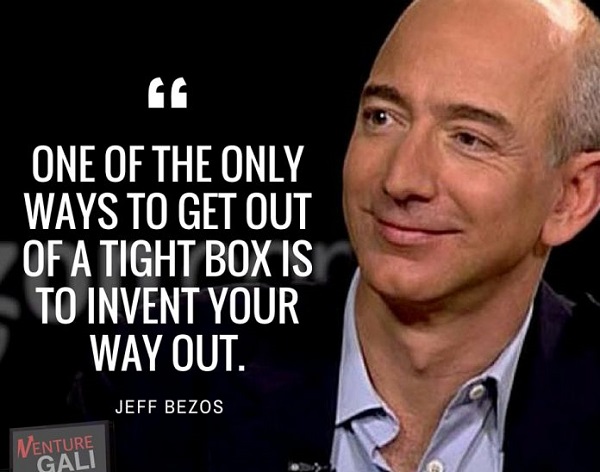 Being the world's wealthiest person did not stop Bezos from getting as many criticisms. In May 2014, Bezos was named World's Worst Boss by the International Trade Union Confederation (ITUC). In an article in New York Times, it was said that working in Amazon was the most inhumane experience which led employees to quit the company. People also criticized Bezos for not being as generous as the Microsoft's founder, Bill Gates and the other Billionaire, Paul Allen, who has donated uncountable part of their properties to the needy ones.
But, these criticisms will not stop Bezos from being intelligent enough to be much more successful in the future.
Also read Amazon founder Jeff Bezos and his wife are set to divorce! Who is his new love?
Short Bio on Jeff Bezos
Jeff Bezos is an American technology and retail entrepreneur, investor, and philanthropist. Bezos is best known as the founder, chairman, and Chief Executive Officer of Amazon.com, the world's largest online shopping retailer. He was recently ranked as the "World's Richest Person" by the Forbes and Bloomberg, who has again come down to the second rank in the list of World's Richest Person. More Bio…