Jeff Goldblum has never thought of parenthood before! The impassioned parenthood wasn't present until he met wife, Emilie Livingston!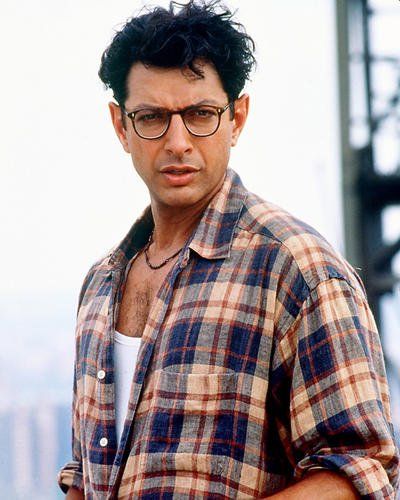 The 67-year-old Jeff Goldblum is happily married to the love of his life, Emilie Livingston with two sons. Also, the well-known actor speaks about his personal family matter and parenthood. Moreover, he explains how he raised his children.
The perspective of being a father
Recently, Jeff Goldblum spoke about how he raises his children. He married in 2015.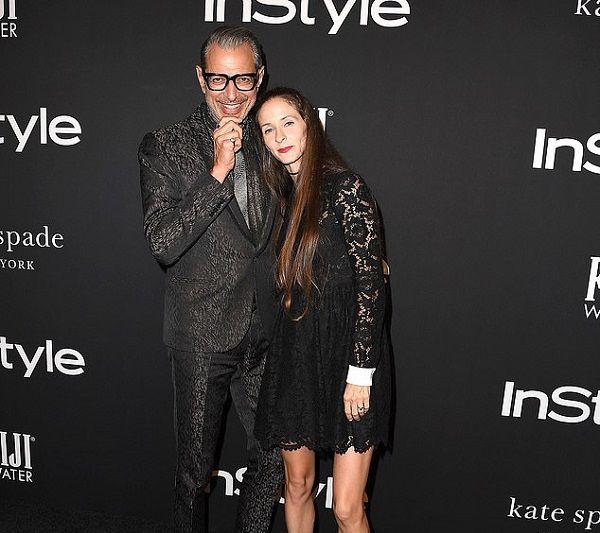 Unintendedly, the famous actor and also a director, talked about his married life. He admitted that he had never been specifically intended about being a parent.
He thought about it only when he met his wife, Emilie Livingston. Then, they started their own joyful family. Their children are Charlie Ocean and River Joe. The first one, Charlie Ocean is four years old. The younger son, River Joe is just two years old.
Also, read about Country singer Kane Brown and wife Katelyn welcome their first child, Daughter Kingsley Rose
The decision to have kids
Similarly, Jeff Goldblum said that he was always unpremeditated that he could look after his family. Goldblum had never been particularly passionate about fatherhood.
He had not been envisioned for himself. Reasonably, it was because he does not have any nieces or nephews. In other words, he had never seen a birth before.
Goldblum was not that serious before in this matter. In fact, he always thought he was lucky enough that he need not involve in any drama with any kids.
He also explains how he and his wife decided to start a family. Initially, they thought about it for a year. He together with the Canadian Olympic gymnast also talked about it with their therapist. Ultimately after a year, they made the final decision.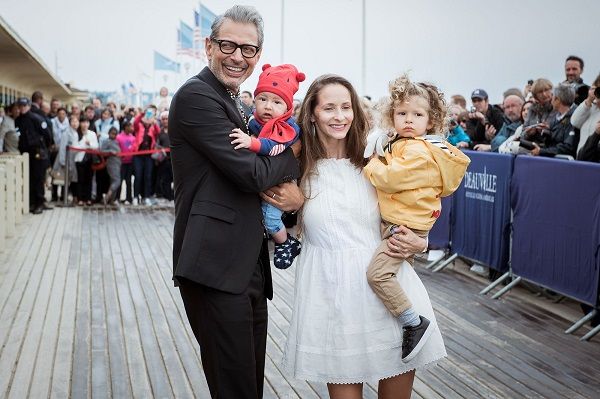 Likewise, Livington has also admitted that it was kind of scary for her. She had to express his feelings of wanting a family with him. The Olympic champion was afraid to acknowledge up knowing that he might not want kids or to mary again.
Jeff Goldblum's relationship timeline
Though Jeff Goldblum is now happily married with Emilie Livingston, he had other previous married relationships as well.
Previously, Goldblum tied the knot with Patricia Gaul in 1980. The couple made their appearance in SIlverado (1985). However, the couple separated after six years.
He united in wedlock with Geena Davis in 1987. Geena Davis was the co-star of Jeff in three films, Transylvania 6-5000(1985), The Fly (1986), and Earth Girls Are Easy (1988). They also separated in the year 1990.
Ultimately, Goldblum got engaged to Emilie Livingston in the middle of 2014. Emilie Livingston is a Canadian Olympic gymnast. They married in the month of November 2014.
In a similar manner, the couple made an announcement that they are expecting their first child on the 9th of January 2015. Their first son was born on the 4th of July, 2015.
Again on January 11, 2017, he revealed that Emilie was pregnant with their second child. Finally, their second baby was born on the 7th of April, 2017.
Also, read about Kristen Stewart ultimately opens up about her relationship and controversies! Announcement of her plans to propose!
A Short Bio on Jeff Goldblum
Jeffrey Lynn Goldblum is prominent as an American actor and musician. His birthplace is in West Homestead, Pennsylvania. The ethnicity of the personality is Austrian-Jewish and Russian-Jewish descent.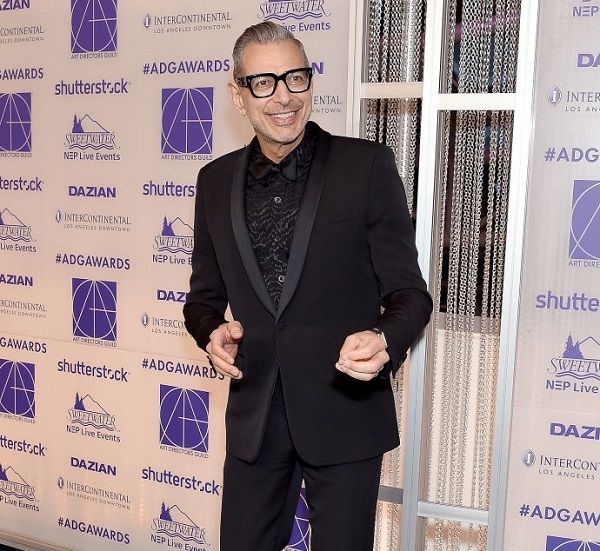 Importantly, the star has overgrown in some of the hit films of his generation. His films are Jurassic Park (1993) and Independence Day (1996). Furthermore, their sequels as well such as The Lost World: Jurassic Park (1997) and Jurrasic World: Fallen Kingdom (2018). The other film is Independence Day: Resurgence (2016). More bio…
Reference: (dailymail, IMDB)