Jeff Lewis and his split from his boyfriend Scott Anderson!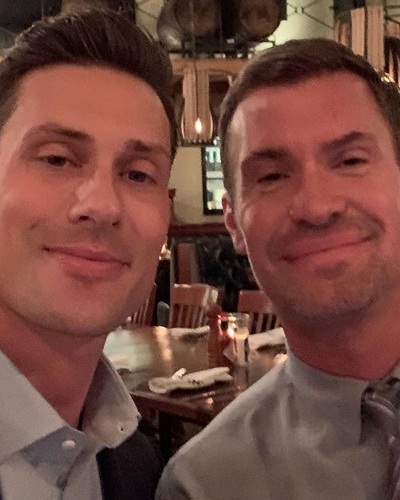 There is some sad news from the Flipping Out designer Jeff Lewis.
He has split from his boyfriend Scott Anderson.
He disclosed the news on his show Jeff Lewis Live on SiriusXM.
---
Jeff Lewis and his breakup
The host Jeff Lewis was on his show Jeff Lewis Live when he decided to spill the beans of his personal life to his fans. Jeff revealed that he has separated from his boyfriend Scott Anderson and he is single again.
The entertainer said:
"We called it quits over the weekend. The last eight weeks have been kind of rough. He's had a lot of anxiety, a lot of frustration, and it got to a point where I felt that he was hypercritical of me. It was a lot of negativity and always complaining. I feel like I worked very hard in the relationship. I felt like I was very good to him."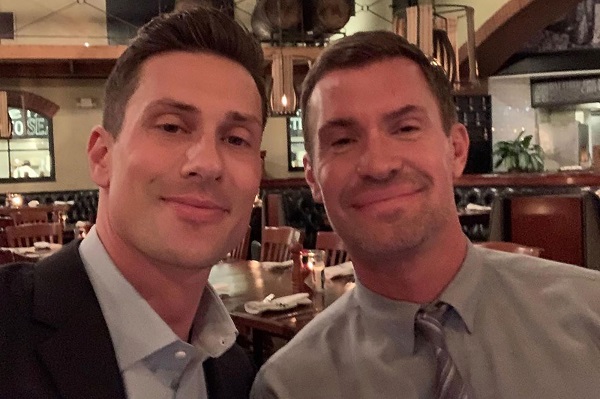 The relationship was not a smooth one as stated by Jeff. There was a lot of negativity involved and ultimately they decided to part ways.
More details on their relationship
The couple was going for therapy sessions in order to save their relationships, says Scott. And now Jeff has confirmed it.
But he added that he was reluctant to go for therapy sessions with Scott. Jeff terribly regrets the decision to go for the counseling sessions.
The designer had tolerated many weeks of negativity with his ex-boyfriend. He said:
"It just started wearing on me. And then, he just stopped communicating, so then I could feel him next to me — angry, pouting, seething, resenting me. I just felt like maybe he might need some distance to gain some perspective. So, we had a conversation and it's interesting because he was like, 'I think we should break up.'"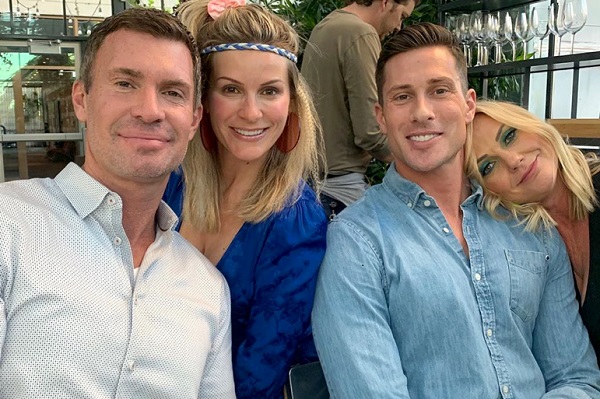 Furthermore, he revealed:
"There was just a real lack of communication with us. We speak two different languages. And for me, I need more affirmation and acknowledgment and those kinds of things once in a while. The beating me up and the hypercriticism, it just became suffocating to me."
The couple's relationship timeline
Earlier to dating Scott, Jeff was in a relationship with Gage Edward. Their alliance lasted for almost a decade before they quit. And it was in the spring of 2019 that Jeff began to date Scott.
But they went public with their relationship in September 2019. Jeff announced it on his Instagram by uploading a photo of the two with co-host Megan Weaver and another fourth lady on a night out. In this post, he just put the caption of four wine glasses.
Megan has also posted on her Instagram a photo of this night put and captioned it:
"So much fun with these guys????????????#80snight #thelinehotel #openaire."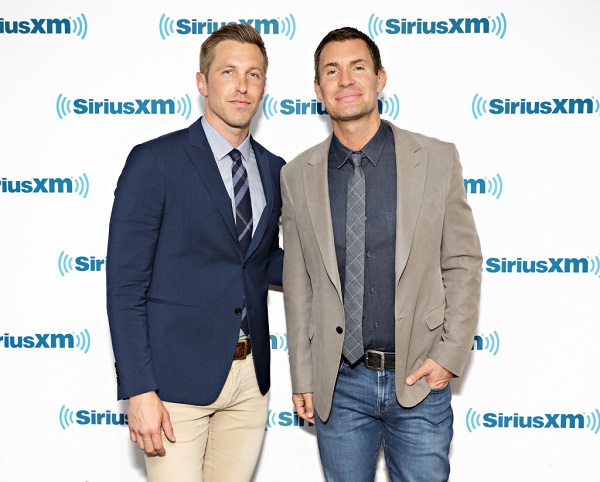 Prior to commencing on the romantic journey with Scott, Jeff was seeing in between a chiropractor for a few weeks.
Gage and Jeff share a daughter called Monroe who is 2.5 years old now.
Short Bio on Jeff Lewis
American Jeff Lewis is a Real estate speculator and Interior designer. Lewis is renowned as a member of the Bravo Channel reality TV show, Flipping Out. More info…