Make-Up Mogul Jeffree Star Revealed His Break-Up With His LongTime Boyfriend Nathan Schwandt!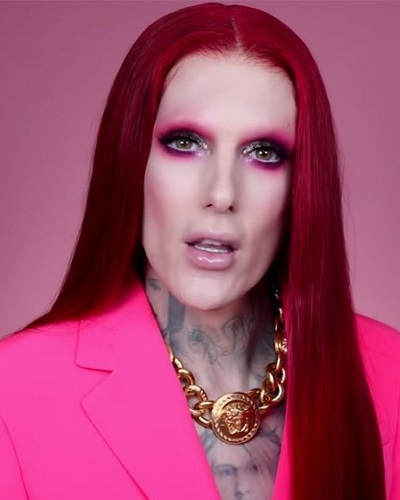 Jeffree Star has gained fame as a makeup guru and a successful YouTuber. The entrepreneur is the owner of Jeffree Star cosmetics. He was dating Nathan Schwandt for five years before he had the fame. But after a long time of dating, the duo said quit to their relationship.
Jeffree Star and his boyfriend Nathan Schwandt broke up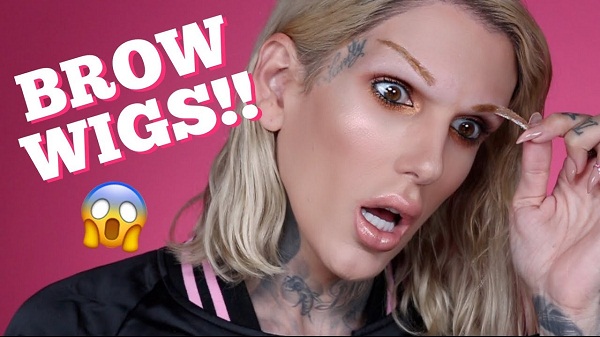 A famous YouTuber Jeffree Star posted a shocking and sad raw video on his channel with above 17 M subscribers. In the video, he announced that he and his longtime boyfriend are now no mare together. He also made a twitter post sharing his Youtube video also with the apology of staying silent for a long time.
Further in the video, he explained that he is totally devastated and sad from the breakup. Talking about the heart-breaking moment for him, the star explained:
"The hardest part has been waking up and he's not laying next to me anymore."
Jeffree and Nathan started dating five years back when the Youtuber was not so famous. The duo met on Instagram and their relationship was public on social media. Nathan also made several appearances on his videos and millions of people knew him.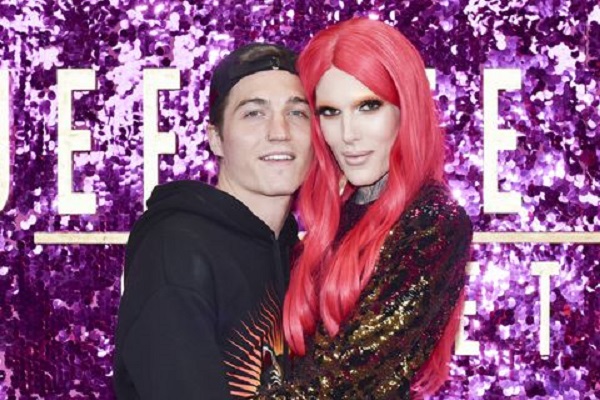 The Youtube star Jeffree cleared the rumor about their break-up
With the news of the split of the make-up star and his boyfriend, people started predicting lots of things.
Meanwhile, Jeffree himself came up with the real reason behind the break-up and cleared out the air. He also went up to his Instagram to clear out the rumor that his boyfriend has already moved on from their split.
There were rumors going on that Nathan has already moved on from the break up from the make-u star and is hanging out with the other women. However, the youtube star denied all the rumors and says that it is not true. Furthermore, he also shared the picture of his former boyfriend smoking at a table inside his mansion in Hidden Hills, California. He captioned the picture saying:
 "Nate was being a dog dad all day."
The two together raised many dogs together in which two of them died 2019 which was the most devastating time for the two. Furthermore, he also went to give an explanation regarding the rumors about them hanging out and Nathan moving on. The youtube star stated:

"A lot of you are like, 'Are you and Nate like hanging out right now? I was visiting my grandma, Grandma Mary turns 103 this July and I don't know how long she has left so I have been visiting her a lot…instead of having my security guards or team watch my dogs, why not have Nathan, who raised them with me for years, watch them instead? 

Also him and I both felt like it was necessary to show that he is actually at my house today, because there are a few media outlets reporting that Nathan is in another city with another girl."  
Furthermore, while the two were dating many people accused Nathan he was only with him for money and fame. Jeffree also mentioned the point in the video, he explained Nathan was with him when he had nothing. And for the fame part, he cleared out the air saying his boyfriend never wanted the fame and was not comfortable to be in front of camera.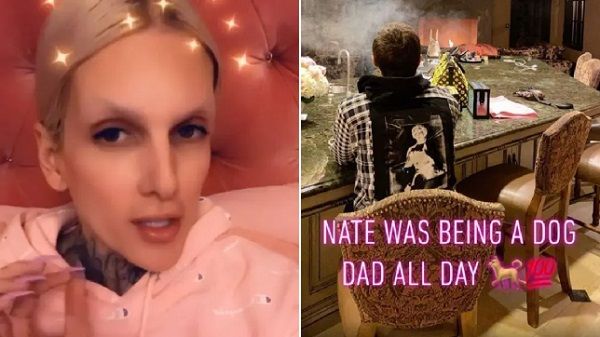 He mentioned even after the break-up they still are friends with each other and have no rough path between them. Talking about his former partner, he mentioned that Nathan is only the person who accepted him with who he is and brought lots of changes for good.
You may also read- Josh Duhamel and Eiza González break up! Reasons? Read here!
More About Nathan Schwandt
Nathan Schwandt is an American social media star. He gained popularity after being in a relationship with a pop star Jeffree Star and having around a million followers on his Instagram account. See more bio…
You may also read- Kristen Doute calls her to break up with Ex Brian Carter "Conscious Uncoupling"! 
Source: PEOPLE, YouTube, CNN, E!online