Who is Jeffrey Bruce Livingston? Know about his married life with Abby Huntsman, children, family, biography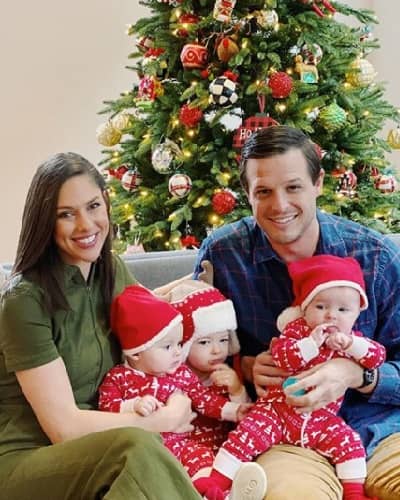 Jeffrey Bruce Livingston is a member of the Financial Services and Hospitality & Leisure industry teams. Jeffrey currently serves on the board of Apple Leisure Group and previously served on the board of Sedgwick Claims Management Services.
Before working at KKR, he worked for McKinsey & Company in both New York and Beijing. Likewise, he is the principal of private equities for KKR.
He and his wife Abby Huntsman worked together in politics to help her father when he ran for president in the year 2012. He even helped his father-in-law John Huntsman with social media.
However, Livingston himself is very low on social media. He is not acting as his wife.
Jeffrey Bruce Livingston and Abby Huntsman's wedding
Jeffrey Bruce Livingston and Abby Huntsman walked down the aisle on 21st August 2010. Their wedding was performed by Very Rev. Samuel T. Lloyd III an Episcopal priest at the Washington National Cathedral. They first met each other at the University of Pennsylvania. They married two years after graduation in 2009.
On their 9th Anniversary, Abby wished him on Instagram. She wrote,
"Two crazy college kids fell in love 13 years ago…here we are celebrating 9 years of marriage…countless moves, a dog, and now three kids under two…couldn't imagine waking up without you next to me @jefflivingston8, even if it's at 2am to feed screaming babies!"
She added,
"They say who you marry is the most important decision you'll make in life…at least I got this one right."
Abby graduated with a BA in political science while Jeffrey with a BS in economics.
Also read Elopements, micro-weddings, and virtual weddings are the coronavirus pandemic era alternatives to traditional weddings!
Jeffrey Bruce Livingston and her children
Jeffrey Bruce Livingston and Abby Huntsman welcomed their first daughter Isabel Grace Livingston. They announced the news of her pregnancy on 17th June 2017 when she invited her husband to the show. They welcomed their first daughter on 29th November 2017.
On her birthday, Abby shared a video and wrote,
"Happy birthday sweet Isabel! You light up our house with your big curious eyes and endless dancing, and have completely melted our hearts. Impossible to imagine life without you right by my side, drinking endless amounts of "tea" together, rocking you in the middle of the night as you beg me for just one more cookie,"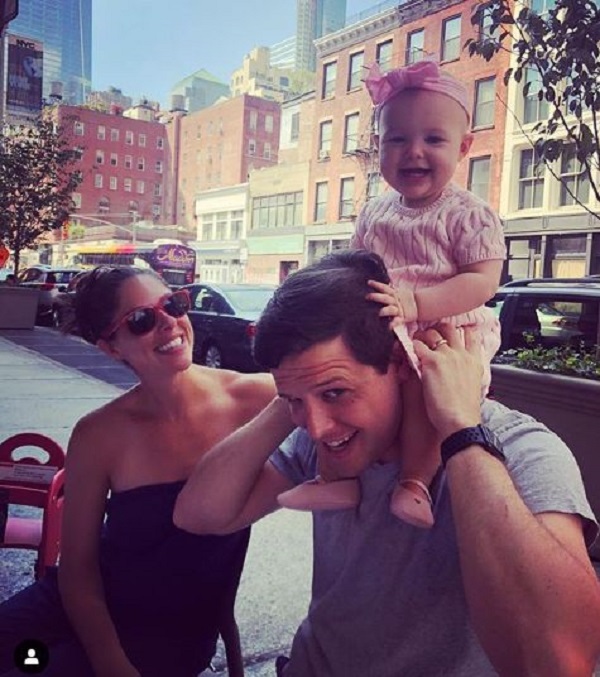 The family of three became five on 5th June 2019 when Abby gave birth to their second and third child, twins Ruby Kate and William Jeffrey. Ruby was 5 lbs and 12 oz at the time of birth. Similarly, William was 5 lbs and 4oz.
They conceived the twins without fertility treatments and made the surprise an even bigger one. The family of five have a great time together. They celebrated Christmas together in 2019 with their kids in matching Christmas outfits.
Jeffrey's family
He is the son of Deidre Livingston and Bruce Livingston who resides in Dunedin, Florida. His parents own and operate Boyd Industries.
It is a company that manufactures and sells dental equipment such as dental chairs, cabinetry, and other equipment. He is the son-in-law of John Huntsman and Mary Kaye Huntsman.
Similarly, Jeff is the brother-in-law of Mary Anne Huntsman, Will Huntsman, Gracie Mei Huntsman, Asha Bharati Huntsman, Liddy Huntsman, and John Huntsman Jr.
After graduating from high school, he attended the University of Pennsylvania's Wharton School. He graduated with a degree in economics with a major in Finance and Management.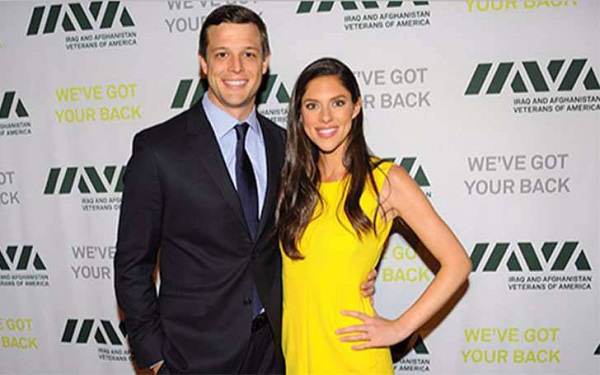 Also read Amy Duggar King's estranged relationship with extended family! Insight on her married life with Dillon King, children, early life, net worth, biography
Short bio on Abby Huntsman
Abby Huntsman is a general assignment reporter for Fox News Channel. Currently, she is the co-host of 'Fox & Friends Weekend'. Previously, he was previously a political commentator and co-host on 'The Cycle' which aired on MSNBC. Read more bio…