Jeffrey Bruce Livingston: Wife Abby Huntsman is pregnant with twins!
The host of the TV show The View, Abby Huntsman is expecting twins. Her husband is Jeffrey Bruce Livingston.
Abby Huntsman announces her pregnancy
TV host Abby Huntsman announced in January 2019 that she is pregnant and expecting twins-son and a daughter with her husband Jeffrey Bruce Livingston. She revealed to her co-hosts:
"Some crazy exciting news,"

"We are pregnant — my husband and I — and we're having a girl and a boy!"
She also disclosed that Jeffrey had fainted at the doctor's office on knowing that Abby is pregnant with twins. She elaborated:
"He's got two doctors on him wiping his face with cold towels. They bring in a box of chocolates like, 'Honey, you're got to take some sugar.' I look over, I'm like, 'Are you serious!'"
About Jeffrey Bruce Livingston and Abby Huntsman – their relationship
The couple met when they were students at the University of Pennsylvania. They graduated simultaneously in 2008. They started dating and after two years wed in 2010 National Cathedral in Washington, DC. Both were 24 years old at the time of their marriage. They have a daughter, 13 months old now and named Isabel Grace. She was born on 30 November 2017. In June 2017, he had come on his wife's show to announce her pregnancy. Later, the father-daughter duo had several times appeared on Abby's show.
Jeffrey Bruce Livingston – career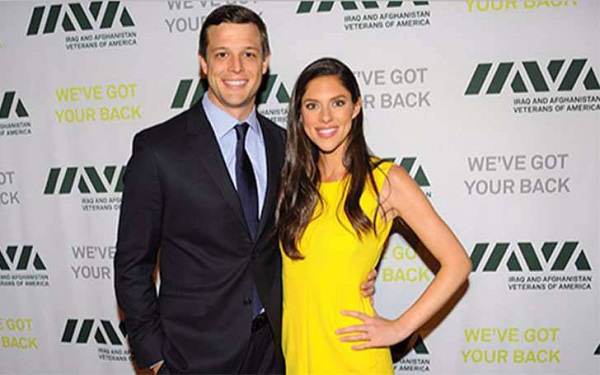 Jeffrey Bruce Livingston began work global consulting giant, McKinsey and Company. He was positioned in their overseas offices in Beijing and New York. In 2012, he shifted and started working for Kohlberg Kravis Roberts, or KKR. He is at its New York office and is the principal of private equities for KKR. Additionally, he is a member of the Financial Services and Hospitality & Leisure industry teams. Jeffrey is on the board of Sedgwick Claims Management Services and Apple Leisure Group.
During his father-in-law's Presidential campaign, he was the CFO and was overseeing the financial aspects of the campaign in 2012. But Politico had reported that there was serious money mismanagement and called it '" the apparent mismanagement of the campaign's wind-down'.
His net worth is $ 1 million.
Also, read Emotional first day at work!! On the First Day of Co-Hosting, 'The View' Meghan McCain broke down into tears after talking about her Father's Cancer
Jeffrey Bruce Livingston and social media
He has some activity on social media. He has Facebook, Twitter, and Instagram. But he uses them sparingly.
Jeffrey Bruce Livingston – parents, childhood, age
Jeffrey was born on 4 October 1985. His age now is 33 years. His parents are Deidre Livingston and Bruce Livingston. They own Boyd industries which manufacture and sell dental equipment. They reside in Florida in Dunedin.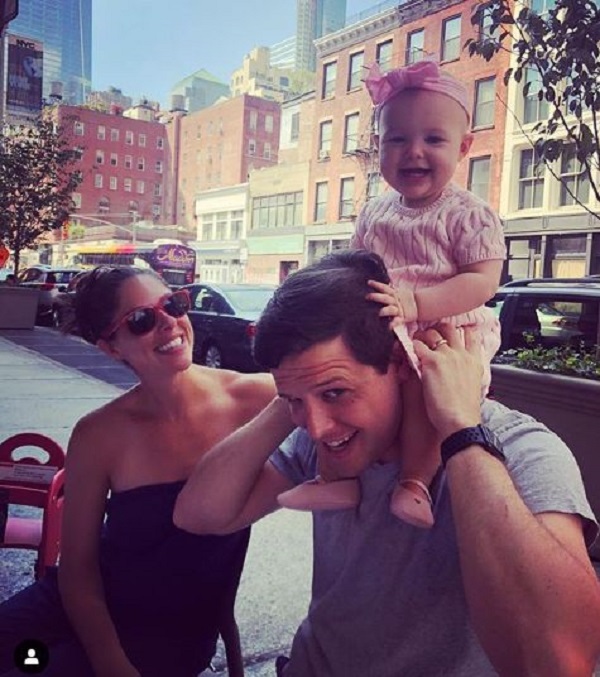 He attended Wharton School, University of Pennsylvania and graduated in 2008 with a BS degree in Economics.
Jeffrey Bruce Livingston and his body measurements
Click to read more about TV host of Trading Spaces Genevieve Gorder marries her beau Christian Dunbar in Morocco
Jeffrey has a height of 6 feet and 1 inch. Her weight is 75 kg. He has brown hair and eyes.
Source: heavy, gossip Bio