Jeffrey Dean Morgan and wife Hilarie Burton – know about their relationship, children, personal life, and farm pets including the love story of Jack the donkey and Diane, the emu!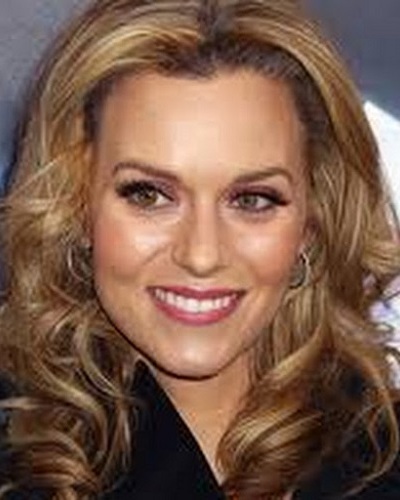 Actress Hilarie Burton did not know parenting was so much of chaos. Not until now when she is into it and realized it! She put up a picture cute on her social media of a toy-filled toilet.
Hilarie Burton and her personal life
One Tree Hill alum Hilarie Burton, 37 and her husband Jeffrey Dean Morgan began a relationship in 2009. Their son, Augustus was born in March 2010. The couple wed in 2014. In February 2018, Hilarie gave birth to a baby girl named George Virginia. The couple owns a large farm in Upstate New York.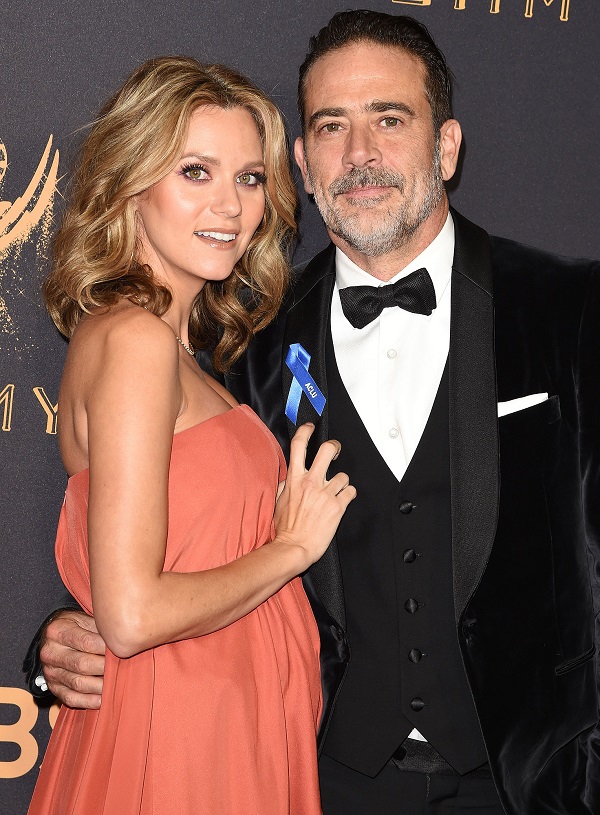 She was earlier married to Ian Prange from 2004 to 2009.
Hilarie Burton and her recent Instagram post
Hilarie had recently put up a post on her Instagram for her 762.4k followers. It had a picture of a toilet which was filled with her kids' toys. She captioned this post of 9 July 2019:
"Welp. This is how today starts,"
Her fans found it relatable and one of the social media users wrote:
"That's how my day starts every day, usually it's my hairbrush and makeup,"
Another fan wrote:
"The toilet water looks clean, you've got that going for you!"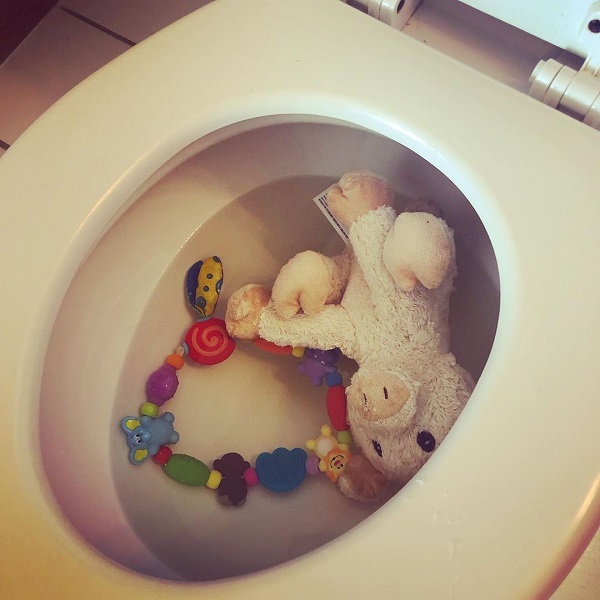 Another fan narrated the time when their daughter had pushed all the spoons from their kitchen into the toilet. There was a comment to this post from Hilarie's husband Jeffrey as well. He asked:
"I don't see my glasses. All good."
The couple these days are very active on their respective social media. Jeffrey had put up a picture of the family in football wear in December 2018 and captioned it:
"What? Just another Monday night at the Morgan homestead… NOT AT ALL!! We are ready for some football!! Xojd #[email protected] oh… and happy holidays!!"
But both are busy in their careers as well. They are balancing family and work-life well. Jeffrey is a star in The Walking Dead series. Hilarie recently was in a Lifetime Christmas movie titled, The Christmas Contract. Later, she is doing a new project concerning her farm. She is planning to showcase the products of local vendors of her neighborhood on a website called Mischief Farms.
Jeffrey Dean Morgan and Hilarie Burton – their farm
Jeffrey is an animal lover and so is his family. There was a donkey and an emu which Carolina Waterfowl Rescue from Charlotte, North Carolina had rescued. The animals were abandoned on a farm in Kershaw, South Carolina. The donkey's name was Jack and that of the emu was Diane. The animal handlers, soon realized that after the donkey and the emu were put in the same enclosure, they did not want to be apart. Probably, they had fallen in love with each other!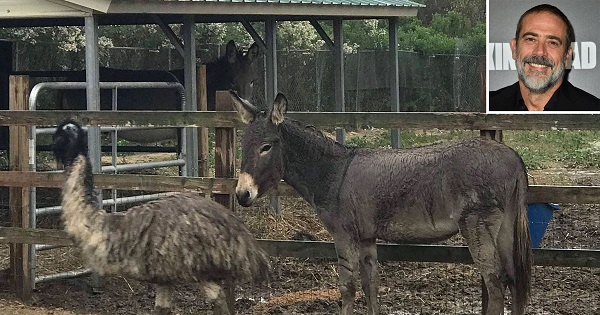 When they were separated, the donkey who was five feet and five inches tall started crying and the emu who was six feet tall showed frantic movements. They were comfortable when out together again.
The rescue home put up an ad on social media to try to find a home for these two together. Jeffrey pitched in and offered to take both animals on his Hudson Valley farm in New York. The rescue team members were elated and wrote on their Facebook:
"We made it,"

"He [Jeffrey] was a natural with the animals. He manages Jack all by himself, and it took 4 of us to get him loaded at the rescue. They are in good hands."
The staffers called Jeffrey and his wife Hilarie amazing. Jennifer Gordon, founder of the nonprofit said:
"It was clear [Morgan] is an animal lover and his farm was fabulous."

"We had a lot of people trying to capitalize on the publicity of the story, and we were really concerned that they would end up in the wrong hands. I strongly felt that by allowing Jeffrey Dean Morgan to adopt them that it would take the publicity fear off the table. He definitely doesn't need to adopt an animal to get publicity, and so I knew that would not be his motive in giving them a home."
Short Bio on Hilarie Burton
Beautiful Hilarie Burton is an actress and producer who hails from America. She gained a lot of attention for her leading roles in movies such as Our Very Own, Solstice and The List.
Moreover, she appeared as Dr. Lauren Boswell in a popular TV series Grey's Anatomy and as of Peyton Sawyer in The WB drama One Tree Hill. More Bio…
Source: Wikipedia, Romper, Yahoo