(Financier)
Jeffrey Epstein was an American financier infamous for the conviction of sex crimes.
Quick Facts of Jeffrey Epstein
Relationship Facts of
Jeffrey Epstein
Jeffrey Epstein is having an affair.
His sexual orientation is straight.
More about the relationship

Jeffrey Epstein had affairs with beautiful women but a few long-term relationships worth mentioning include girlfriend Eva Andersson-Dublin and Ghislaine Maxwell.

Epstein was romantically linked to Dublin for a span of 11 years and the two remained friendly even after Dublin's marriage.

His relationship with Maxwell is a very interesting one as she was implicated by several Epstein accusers who claimed that she was the one responsible for procuring and recruiting underage girls.

Many of Epstein's household employees also testified that Maxwell had a central role in Epstein's life and they referred to her as Epstein's main girlfriend. But most details concerning their relationship, its duration, and extent were kept very private by Epstein and thus are not known.

How is Epstein related to Bill and Melinda's divorce?

Epstein and Bill met for the first time in the year 2011. Due to Jeffrey's infamous image, Melinda was highly against her ex-husband being in contact with him. In 2013, she warned Bill against his relation with Epstein.

In October 2019, Melinda met her divorce lawyers in which she mentioned Bill's connection with Epstein as her reason to separate. Moreover, she was offended by the overnight stay at Epstein's New York mansion.
Who was Jeffrey Epstein?
Jeffrey Epstein was an American philanthropist, financer, and sex offender. He made millions through his financial management firm, J. Epstein and Company which managed the assets of clients with a net worth of more than 1 billion U.S. dollars.
He had a high-profile social circle and procured many women, including underage girls, who were sexually abused by some of his contacts. He died in prison at the age of 66, a month after he was apprehended on federal charges for the sex trafficking of minors.
Jeffrey Epstein: Underage Prostitution, Sexual Abuse, Arrest
Jeffrey has a long past with sexual abuse charges. In 2005, the parents of a young 14-year-old girl accused Epstein of sexually abusing their daughter and a police investigation into the matter uncovered dozens of women and minors who had allegedly been sexually abused by Epstein. He got a fairly minor sentence of 18 months, with 13 of them spent in work release, and had to pay three dozen of his victims in compensation.
However, his luck ran out in July of 2019 when he was arrested for suspicion of sex trafficking of minors. He was placed in prison awaiting trials. A few days later, he was discovered with neck injuries and was placed on a suicide watch.
Death
Even when he was on suicide watch, he was found dead on August 10, 2019 morning. His death has raised a lot of controversies, and for good reason. Epstein was known for his high-profile social circles containing many powerful and rich people whom he could have incriminated at his trial.
Donald Trump, Hillary Clinton, Prince Andrew, Bill Clinton, Woody Allen, etc are just a few names in his list of connections. It was a known fact at this time was Epstein was undeniably involved in sex trafficking and prostitution of minors. But his death led to all charges against him being dropped.
However, even till now the world still has questions as to which ones of his high profile friends were connected with him in his prostitution ring and also suspicions concerning the circumstances surrounding his death.
Jeffrey Epstein: Age, Parents, Siblings, Childhood, Ethnicity
Jeffrey Epstein was born on the 20th of January, 1953 in Brooklyn, New York, the U.S. He died at the age of 66 on August 10th, 2019. He is of Jewish ancestry and was born to parents Pauline (father) and Seymour G. Epstein (mother).
He grew up as the older of two siblings, the other being his younger brother Mark Epstein.
Education: School/College, University
Talking about his educational background, as a child, Epstein attended local public schools near his home. He graduated from Lafayette High School in 1969, at the age of 16. For further education, he attended Cooper Union at first but later changed colleges in 1971. After Cooper, he joined New York University but left in June of 1974 without receiving a degree.
Jeffrey Epstein: Professional Life, Career
Epstein moved along with many career paths throughout his life. Soon after he left college he began teaching at an exclusive private school, the Dalton School until he was dismissed for poor performance in June 1976.
He became acquainted with Alan Greenberg during his time at the school and began working at Bear Stearns; a global investment bank; after Greenberg offered him a job there. He worked there for about 5 years.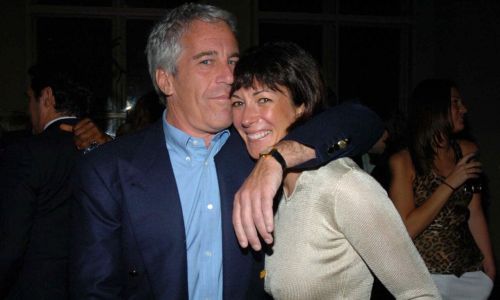 Then later in August 1981, he founded Intercontinental Assets Group Inc., a consulting firm that assisted its clients in recovering their stolen money from fraudulent brokers and the like.
In 1988, Epstein founded J. Epstein & Company, his own financial management firm, which according to Epstein only managed the assets of clients with a net worth of over 1 billion U.S. dollars.
The only publicly known client of the firm was Leslie Wexner; the chairman and CEO of L Brands and Victoria's Secret; whom Epstein had met through mutual acquaintances.
Epstein even became Wxner's financial adviser and right-hand man, making millions in the process of managing Wexner's finances. He also expanded his social circle with high-class rich people from all over the world at this time.
Body Measurements: Height, Weight
Epstein stood at a height of 6 feet and weighed around 80 kg. He had blue eyes and salt and pepper hair.
Jeffrey Epstein: Net Worth, Salary
Jeffrey Epstein had accumulated a net worth of $577 Million. Moreover, he also made an estimated $10 million annually.
Facebook, Instagram, Twitter
He was not active on social media including Facebook, Instagram, or Twitter.
You may also like to read the Bio, Career, Net Worth, Relationships, and more about Donald Trump, Hillary Clinton, Prince Andrew, etc.
---