Jen Lada had some bitter days in the past that you should know about! Click to know in detail!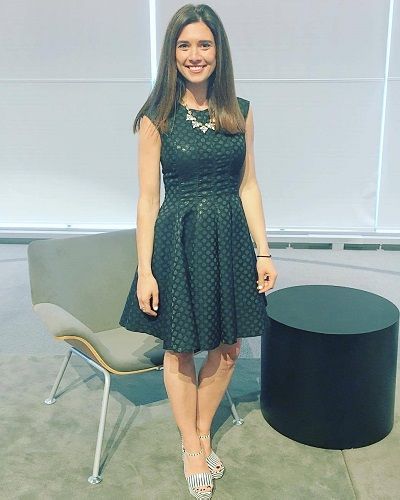 You must know Jen Lada as a successful American journalist for sure! However, did you ever know that behind that smiley face of Jen is also a sad past?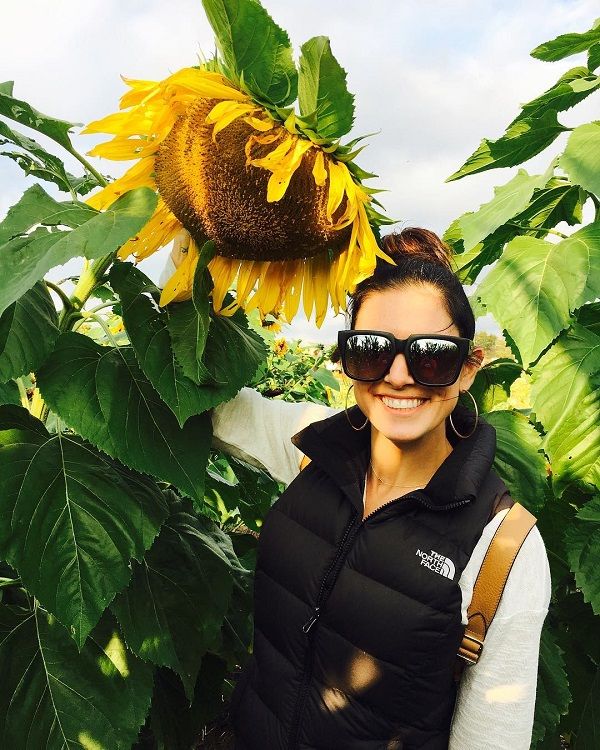 Jen was a victim of sexual harassment, that too when she was getting ready for her first-ever job. Confused?
Then I am here to provide you with all the details about the harassment that occurred back in her days and shared it through her twitter.
She didn't want to hold back when there was news regarding the sexual harassment stories of about 55 peoples from the journalism industry was opened up.
Harassed…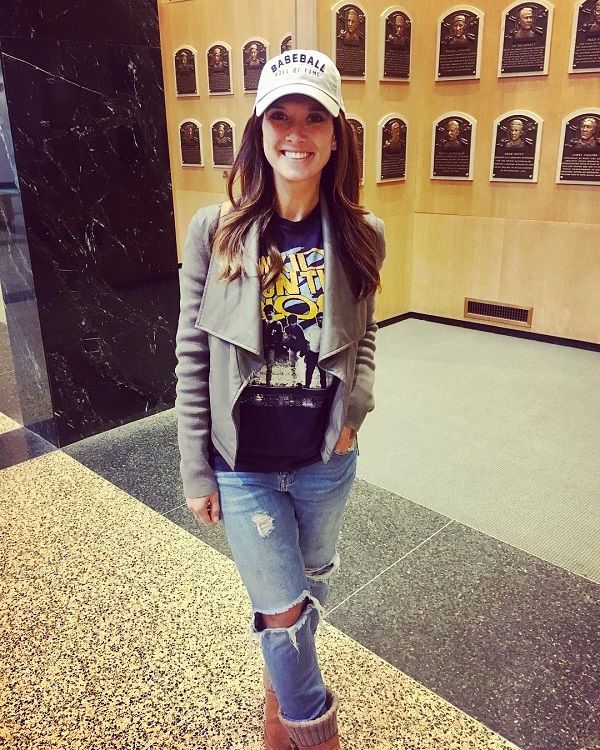 What actually happened was that after graduating from Marquette University at the age of 22, Jen had just completed her internship in the field of sports.
She wanted the best job to show her talent so sent the resumes and VHS to as many places as she remembers, which she calls 'every corner of the country'. Soon, she was called for an interview in one of the most successful market stations in the west.
Without wasting any time, she rushed for the opportunity. Anyone of her age would be excited about her first ever professional interview.
Jen describes her feelings as she tweeted:
"I was probably overwhelmed by the possibility of landing such an impressive job. Maybe even intimidated by the grandeur of the operation."
In confusion as well? Um, maybe. After giving the interview with the sports director, she was quite impressed by his previous sportscast.
It seemed as if the director had found a new victim for his dirty thoughts. Jen was asked for a dinner with him after his late show. Maybe he was impressed by Jen too, or maybe he wanted to give some suggestions?
Maybe not. Whatever it was Jen made up her mind by saying
"C'mon, Jen sports are at night. This is the schedule. This is prob normal."
An ecstatic newbie in the office. Worried about being criticized as uninformed, she agreed to the director. Her excitement didn't last long.
You may also like to read Canadian Sportscaster Darren Dutchyshen was charged on groom assault! Who is he married to?
Soon, she was facing all sorts of weird behavior. Firstly, that man took off his pants. Yes yes, you saw it right. That man did take off his pants in front of Jen and dismissed that situation by making an unreasonable excuse.
He didn't stop with just being a shameless man in front of his colleague, he drank so much for a dinner-making Jen confused about whether it was a business dinner.
The story doesn't end here. Saying to give a ride back to her hotel, she was taken to his house and what could an excuse for this be?
He just wanted to show off his pool! Jen had to be safe from this crazy man so didn't get off the car. But at the same time, she still wanted that job so made up some excuses herself.
Although she had her phone with her, she had no one to call. How much ever danger Jen could have been in, she had to act well and convince to get a ride back to her hotel. Of course, that man was angry but still drove her home and out she was of that car. Phew!
Phew? Wait wait, it was still not over you see. He kept calling Jen to change her mind! She decided not to answer his call. Then finally it was over! BUT she didn't get the job.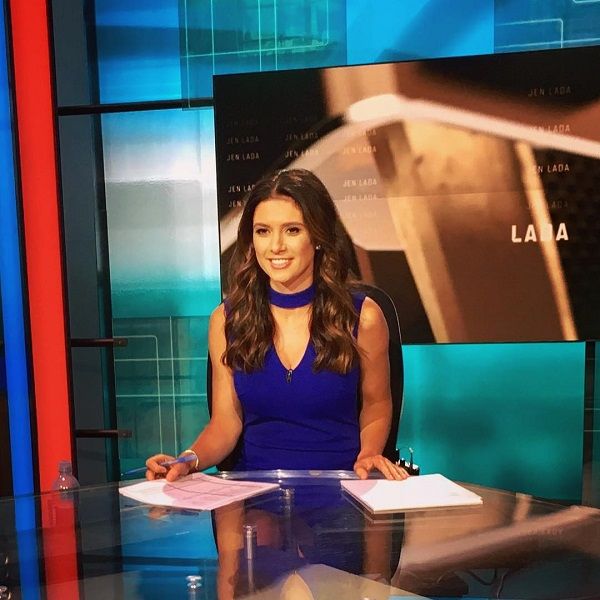 She couldn't hold herself back and had to complain about this. So she wrote an email to the news director. She remembers writing:
"I'm not doing this for fame or infamy but this type of behavior can only be viewed as a liability to your company."
She was worried about getting herself into this for her first-ever job interview. The news director had assured Jen for addressing this situation. The news director was however moved to another station while the sports director still works in the same place.
Thinking of that man to be working in that place for such a long time is just disturbing. What if there are many victims of this person? What if another woman is getting harassed?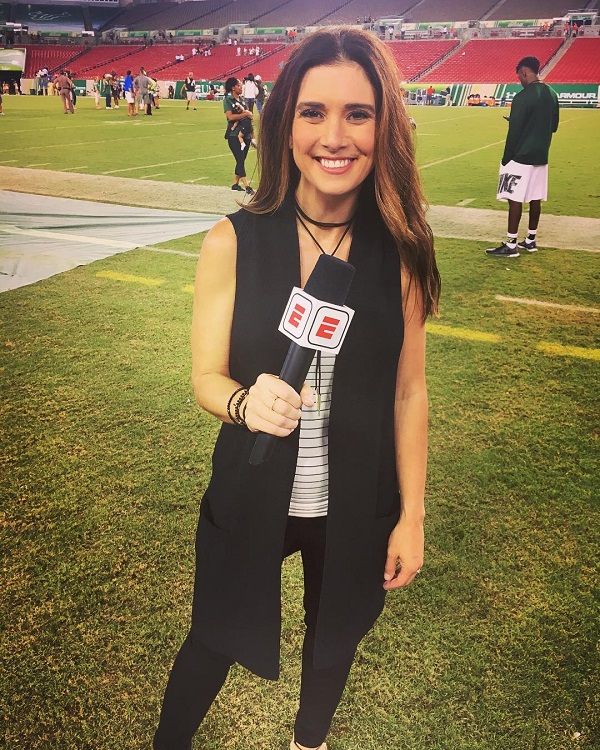 To think about Jen, she had a bitter experience for a starter but now she is successful and has the ability to do her best. So, good luck to Jen Lada!
Also read Fox Nation Host Britt Mchenry Sexually Harassed? Filed Sexual Harassment Case Against The Fox News
Dating Dario Melendez
Jen Lada is currently having an affair with Dario Melendez. Dario is a sports host and reporter for Brewers & Bucks. She loves going out with her beau.
Short Bio on Jen Lada
Jen Lada is an American journalist. People mostly know her for her work on ESPN. Contributor to ESPN's digital platforms and to ESPN's College GameDay, Lada is popular for leading interviews and previews for News Headlines divisions. She is a part of ESPN's Department of Highlights and ESPN Radio's digital platforms and written content for SportsCenter and Mike and Mike. More Bio…