Jenelle Evans and Nathan Griffith's custody battle came to a settlement! Every abusive relationship of Janelle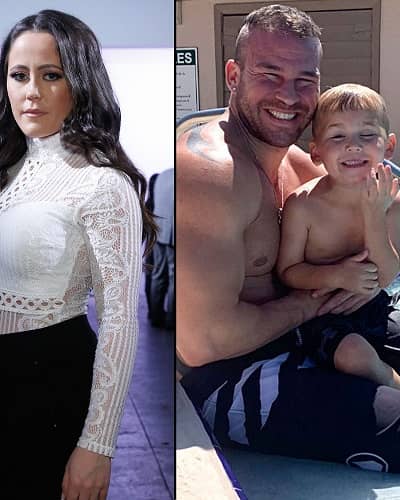 Teen Mom 2 star Jenelle Evans and ex Nathan Griffith have finally settled their custody battle a month after Griffith was reportedly hospitalized over fears for his safety after he had a furious row with his mother over a car accident. He accused his mother of driving her car into his vehicle at his home.
Nathan locked his mother out of the house until she apologized. When he unlocked the door, he threatened to take his life which made her fear for his safety. His mother tried calling him for more than 50 times before she called the police.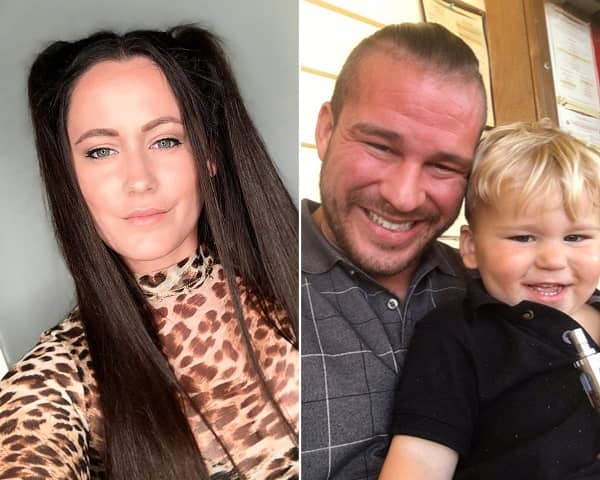 Jenelle will have the primary custody while Nathan will have his son Kaiser at the weekend. Their son Kaiser would stay with his grandmother every fifth weekend. As per the custody rules, Nathan should keep Kaiser within two hours from Evans during visitations. Similarly, they have worked out a holiday schedule, which includes alternating Thanksgiving and splitting Christmas.
He will celebrate with Jenelle on Christmas morning before going to Nathan's later that day and stay there for a few days until the 27th. Also, Kaiser will spend an extended amount of time with his father during the summer, staying with him for up to six weeks straight once school is out. They are strictly ordered not to talk negatively about each other in front of their son.
Also read Nipsey Hussle's ex-girlfriend Tanisha Asghedom is fighting for the custody of their daughter Emani! Nipsey's family will not let go of Emani!
Every Guy Jenelle Evans dated
1) Andrew Lewis:
Jenelle Evans dated Andrew Lewis with whom she has a son named Jace Vahn. Jace was born in the year 2009. Soon after his birth, Lewis was arrested and they broke up.
2) Kieffer Delp:
Jenelle Evans and Kieffer Delp were dating each other in the year 2010. They were arrested together in October 2010 after allegedly breaking into a neighbor's home and possession of drug paraphernalia. When they got back together in the year 2012, Evans fell back into drug use so she was admitted to rehab.
They again got back together in 2016 which did not result in good. They had a brutal fight and split again for the final time.
3) Courtland Rogers:
Jenelle Evans walked down the aisle with Courtland Roger in December 2012. They faced a number of marriage troubles which resulted in filing four counts of assault on a female and two counts of battery of an unborn child against Rogers.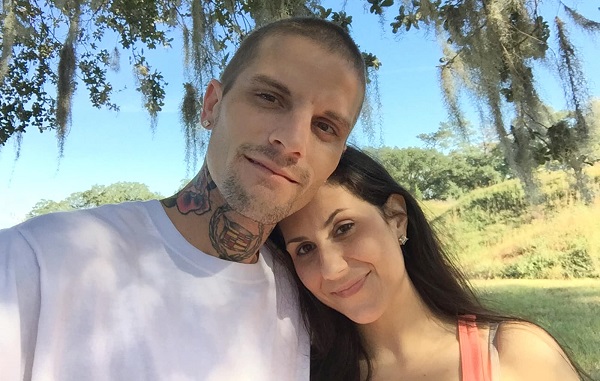 Likewise, Courtland pleaded guilty to one count of assault on a female and one count of battery on an unborn child and received 24 months of supervised probation. They separated in April 2013 and their divorce was finalized in June 2014.
4) Gary Head:
Gary Head proposed Jenelle Evans in May 2012. In June 2012, they both got arrested for domestic violence. After her split with Courtland Rogers, she got back with Gary. They moved in together but broke up in March 2013.
5) Nathan Griffith:
Jenelle Evans and Nathan Griffith started dating and they got engaged in January 2015 at St. Thomas. They have a son Kaiser Orion born in the year 2014. In March 2015, Nathan was arrested on charges of domestic violence against Jenelle. They got back together in August 2015.
6) David Eason:
At present, Jenelle Evans is married to David Eason since 23rd September 2017. They welcomed a daughter Ensley Jolie in the year 2017. In October 2019, Jenelle revealed that Eason was abusive. In May 2019, she lost custody of her three children, after Eason shot and killed the family dog in front of the children after it bit their daughter.
They announced on 31st October 2019 that they have filed for divorce. She wrote,
"Nobody gets into a marriage expecting it to end but I know that's what is best for me, and for my kids. Today I have filed papers to start that process. The kids and I have moved away from David."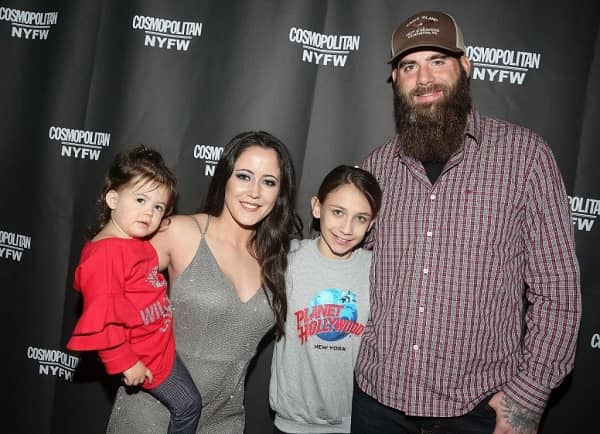 Their divorce has not been finalized and they are still together.
Also read Colin Ford who had dated beautiful actresses was in a relationship with Alex. But they also broke up and he is dating a mysterious girl
Short bio on Jenelle Evans
Jenelle Evans is a reality star shows casts in a reality television series called "Teen Mom 2" which was the second season of the hit reality series "16 AND PREGNANT". This reality show especially focused on the lives of people experiencing early motherhood. Read more bio…