Mum of three, Jenelle Evans Posts Nude Bathroom Selfie for OnlyFans!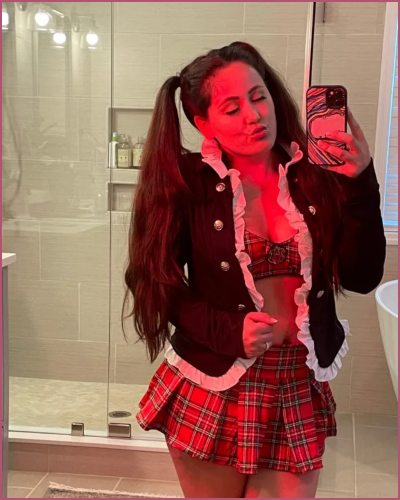 Jenelle Evans of Teen Mom posted a new nude bathroom selfie for the adult site OnlyFans.
She shared the photo on her Instagram account with her 3.1 million followers.
Netizens mocked her for her steamy pictures.
---
Jenelle Evans shares a bathtub picture for OnlyFans
Jenelle Evans took the internet by storm after she posted a nude picture in the midst of a bubble bath.
In the picture, the former reality star wore nothing but a shiny silver necklace.
She wore her brunette hair in a bun except for two long strands.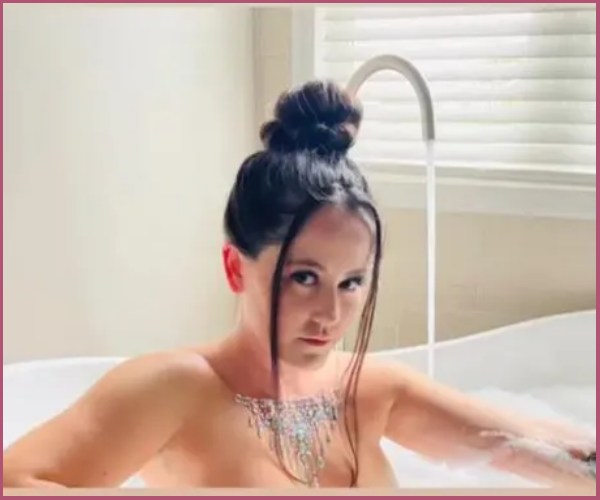 The former MTV star captioned her sultry picture:
"New photo dump going out all day."
Furthermore, Jenelle also posted a link to the site where her followers could subscribe to the adult site.
It seems as if the 30-year-old is promoting her OnlyFans account on social media as Ludacris's song What's Your Fantasy plays in the background.
However, Jenelle is not the only one who promotes her OnlyFans account online.
Many of us would expect Evans's husband to give an angry reaction to his wife's new career choice. But it seems David Eason is one quite supportive husband.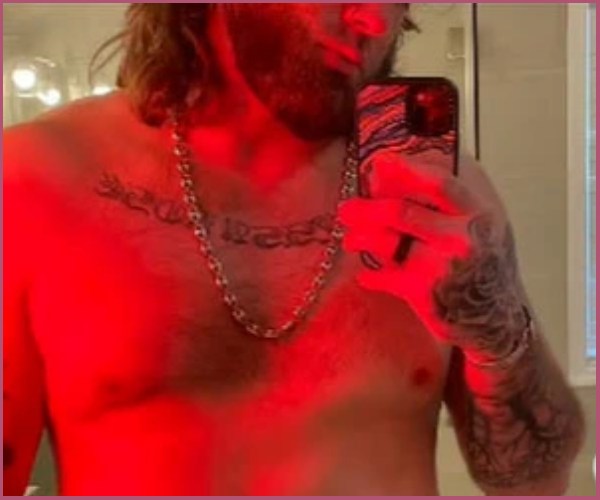 Eason himself posted a topless picture of himself to promote the adult site. The 33-year-old posed shirtless showing off his chained necklace and tattooed chest and arm.
The couple shares a 5-year-old daughter Ensley.
Apart from Ensley, Jenelle also shares a 13-year-old son with an unnamed ex and an 8-year-old boy with Nathan Griffith.
Also, Read Denise Richards Follows her Daughter's Footsteps to OnlyFans!
Did Janelle get canceled by AIRBNB due to her profession?
Recently Janelle took to her social media to show her frustration toward AIRBNB for booting her and her family out while they were out to celebrate the fourth of July.
The Teen Mom wrote:
"Don't use Airbnb. They canceled our reservation in the middle of our trip on the 4th of July.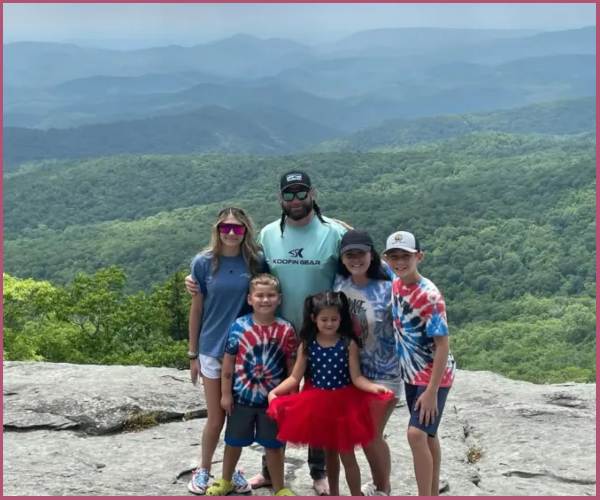 "Won't tell me why. Won't contact me back. They canceled about halfway through our trip yesterday. With four kids with us."
Trollers were fast to assume that the vacation rental company might have done that because they found out about her career.
A troll joked:
"Maybe cause they saw you were filming OF content."
Also, Read Denise Richards' Daughter Sami Sheen Joins OnlyFans! Her Father is not Happy!