Compilation of all of Jenelle Evans scandals and controversy! Admitted having Marijuana within 30 days after giving birth to her baby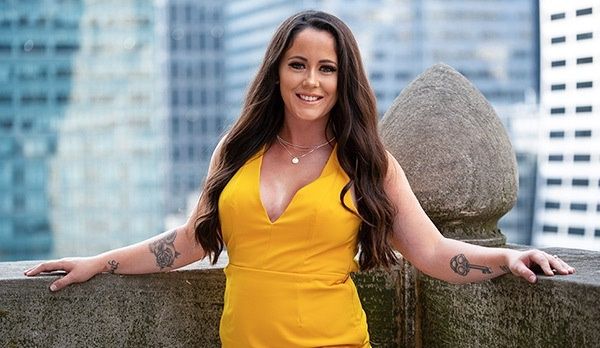 The reality T.V personality, Jenelle Evans is notorious and full of her never-ending drama and scandal-filled lifestyle. The news of Jenelle getting herself involved in some new kind of scandal or controversy is no big deal.
Jenelle started her T.V career from 16 and pregnant, where she had already shown signs of scandalous lifestyle. She was a teen mom with no signs of leaving the teen self like partying and clubbing which eventually caused her to lose her child's custody to her mother Barbara Evans.
The personality has a list of controversial chapters in her life that we can list it out. Let's take a look back at all the biggest controversies of her life to date.
Also, read about Farrah Abraham wants all her ties with MTV cut! Calls her "Ex" co-stars from "Teen moms" "Trash Moms"
Her ongoing feud with fellow Teen Mom star Kailyn Lowry
The two teen mom stars have always been hostile to each other. Both Evans and Kailyn Lowry have an open and public bad relationship with each other. However, Evans was heavily criticized, when Lowry sent her a haircare kit as a peace offering to improve their bad blood and Evans went on pure rant mode rejecting the offering.
Jenelle went onto Instagram live to broadcast her burning up the products in her backyard. This was what caused all the fury from fans of the show, MTV and even the environmental protection agencies weren't very happy with Jenelle's actions. Their relationship only went downhill after this incident.
Blue apron allegedly cut Jenelle out of their sponsor list!
Blue Apron, a company that sends meal delivery kits to your works and homes, used to work with Jenelle Evans and Eason along with many other influencers.
However, in February of 2018, customers allegedly started complaining about the company working with Jenelle which eventually led the company to cut ties with Jenelle. Blue Apron announced about it on its official twitter account saying,
"Thanks for raching out, We will no longer be advertising with Jenelle."
Though, Jenelle claims that it was her decision to go separate ways from Blue Apron. She claims that she decided to cut Blue Apron from her list of sponsors after she found out that they were working for Kailyn Lowry.
Jenelle's make up company is shady!
The Teen Mom 2 star started up her own makeup company, JE company, but it didn't go without any controversy. The company was apparently not registered as a business entity. The spokesperson for the North Carolina Secretary of State's office confirmed to Radar that JE Cosmetics,
"is not registered with the state of North Carolina. There was an attempt to register the company as an LLC in November 2017, but the registration was never completed. A letter was sent, but there was no response since then."
The manufacturer dropped Jenelle's business and has been hit with bad product reviews.
Also, read about Teen Moms Star Kailyn Lowry, Jenelle Evans, Farrah Abraham and Model Amber Rose Flaunting their Cleavage with the strapless and Push-Up Bra!!!
Jenelle tested positive for THC after Ensley's birth!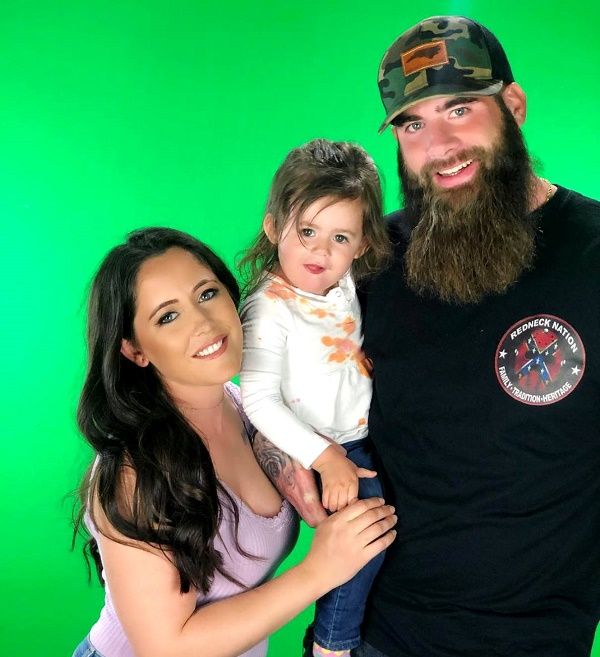 It was a very happy time when Jenelle gave birth to her daughter Ensley. MTV even filmed the earliest days of Ensley's early days however, there were a lot of apparent issues going on behind the cameras.
Evans was apparently tested positive for THC shortly after Ensley's birth. She eventually admitted to having smoke Marijuana within 30 days leading up to Ensley's birth. Jenelle was not tested positive for the compound. According to Nathan Griffith, Ensley was tested positive for THC along wit Kaiser.
Also, read about Steve Irwin's family falls apart after his accidental death in 2006, reveals his sister Joy Irwin!
Evan's husband shooting their family dog!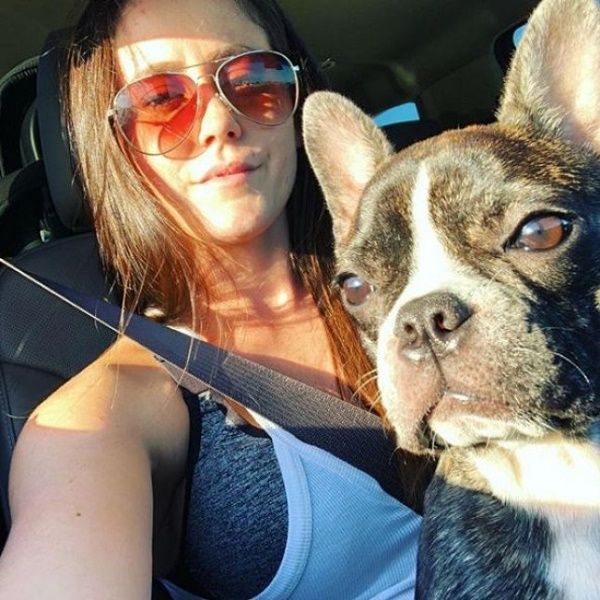 Jenelle's current husband David Eason with whom she has a daughter, Ensley got involved in some pretty big controversy when he was fired from MTV for writing homophobic stuff on his twitter.
This incident had already caused a ruckus which only got bigger after David shot their family dog to death. However, Evans didn't back down from supporting David which caused her to temporarily lose the custody of her youngest daughter Ensley to her mom Barabara Evans.
Source: Wikipedia, Radaronline, Eonline, Cheatsheet