Jenelle Evans undergoes tubal ligation and reveals the reason behind this procedure!
Teen Mom 2 actress, Jenelle Evans recently underwent the procedure of tubal ligation. She opened up about it and the reason behind it to E! News. Let us find out more about it!
Jenelle Evans and her tubal ligation procedure
Jenelle Evans who stars in Teen Mom 2 underwent the procedure of fallopian tube ligation. She told E! News that she is feeling a bit sore after the surgery but it taking it easy. Jenelle revealed:
"I decided to do it because I had constant pain on my left side and I get extremely sick when pregnant. I'm also happy with the number of kids I have now,"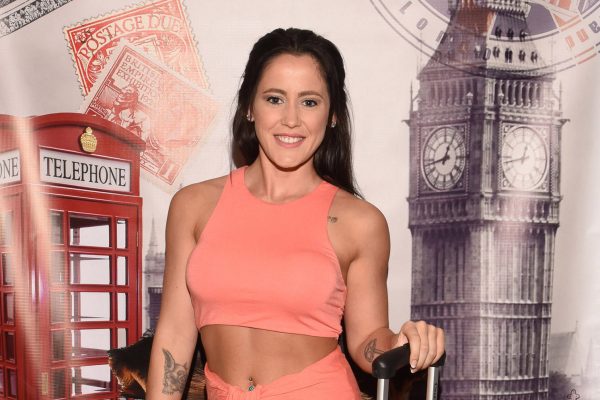 The biology of her body also had a major role to play in her decision. She said:
"Being back on my regular cycle was very important for me. I was on the IUD for birth control and thinned out my lining,"
Jenelle continued:
"In the end I had my left ovary and polyps removed. They tied my right one though so I still have hormones."
Jenelle Evans talks to US Weekly
Actress Jenelle also spoke to US Weekly about her procedure and recovery. She said:
"I am healing properly My husband was by my side during the procedure. "
This Friday, Jenelle posted a video of her dark hospital room on her Instagram story. She put up a sad face emoji and wrote:
"My night,"

"Hate being here ALONE."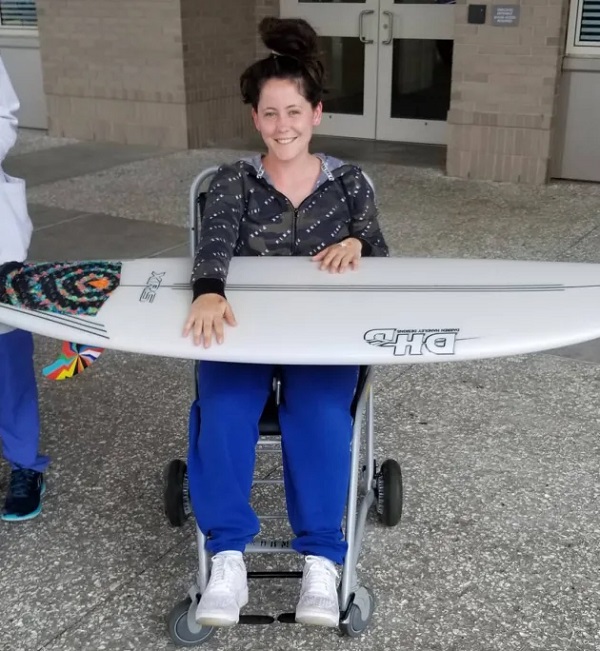 Her husband David Eason also put up a picture of a big pot of creamy pasta sauce and another one filled with pasta on his Instagram story. He put the caption:
"For my babe! She don't feel good,"
On Saturday, he uploaded another picture which showed his wife on a wheelchair outside the hospital. She had a surfboard on her lap. He captioned the photo:
"Got my babe a get well soon gift to encourage her to get back on her feet!"
David continued:
"It sucks you had to go through this but at least we got some answers and you should be all better in no time! I love you so much!"
Jenelle Evans and her December biopsies
In last December, Jenelle had undergone some biopsies but she did not provide more details about it. But she had uploaded a picture of herself on her hospital bed and smiling. She wrote:
"I had biopsies done everywhere today."
It was probably during an endoscopic evaluation. She had some cysts in her ovaries and also kidney stones.
Jenelle Evans and her relationship timeline
Jenelle, 27 is from North Carolina. She was dating Andrew Lewis from 2006 to 2009 and has a son named Jace with him. Jace was born on 2 August 2009. She was used to hard partying and signed off the custody of Jace to her mother Barbara.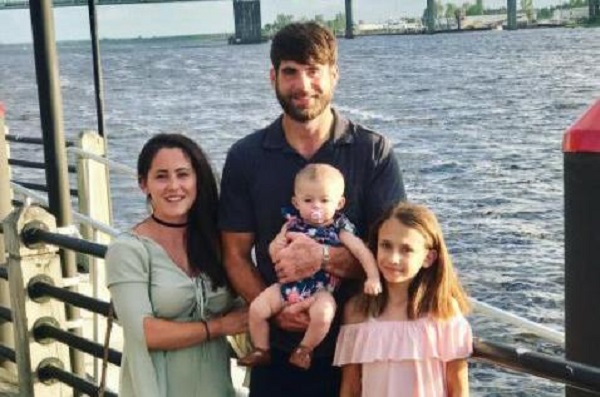 Jenelle then dated Kieffer Delp from 2010 to 2012. She was with boyfriend Josh for some time. After that, she was in a relationship and got engaged to Gary Head. But it was a brief romantic association in 2012 and the engagement was called off the same year. She married Courtland Rogers in 2012 but in two years they had separated. The couple shares a son named Kaiser with him. From 2013 to 2015, Jenelle was with Nathan Griffin and even got engaged to him. But it was called off in 2015.
She then dated David Eason from 2015 and they got married in 2017. Jenelle has a daughter named Ensley with him. She is also stepmother to David's two kids from the previous relationship namely Maryssa and Kaden.
Short Bio on Jenelle Evans
Jenelle Evans is a reality star who show casts in a reality television series called "Teen Mom 2" which was the second season of the hit reality series "16 AND PREGNANT".  This reality show especially focused on the lives of people experiencing early motherhood. More Bio…
Source: eonline, gossip gist, teen Mom Fandom wiki