Are Jeniffer Tarazona and Tim Malcolm of 90 Day Fiance show faking their relationship?
Are 90 Day Fiance couple, Jeniffer Tarazona and Tim Malcolm really in love? Viewers of the show and fans wonder whether they really are in a relationship. And there are many reasons for them to think so! The chemistry of the couple, their body language, their first meetup, and Jeniffer's social media posts seem to point to the fact that all is not well between the couple!
Jeniffer Tarazona and Tim Malcolm-their relationship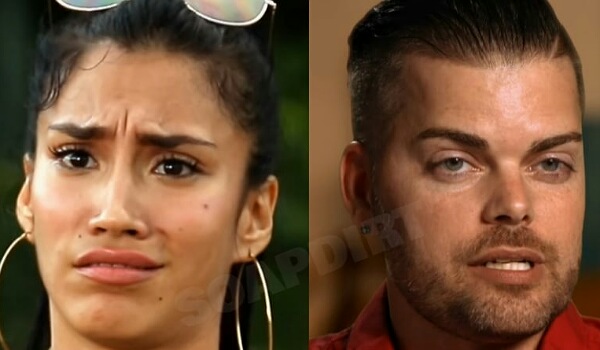 The stars Tim Malcolm and Jeniffer Tarazona had been communicating online. Earlier, Tim had applied to the show 90 Day Fiance but the producers of the show did not choose him. But later on, TLC decided to have him and Jeniffer on the show. The show filmed the time Tim met Jeniffer in Colombia.
But apparently, Tim and Jeniffer had already met before in Mexico, the podcast host of Frauded by TLC revealed. One of the podcast hosts stated:
"What we see on the show of them meeting in Colombia is actually not the first time they have met," 

"They have actually met prior to this on a trip to Mexico. What happened was Tim and Jennifer had been talking online … but TLC wasn't really interested at the time (around September 2018)."
But unfortunately, the Mexican trip was no good but since TLC offered them to appear on the show, they decided to stick on and show that they are together.
The couple's chemistry on the show
Thus though the couple is on the show, their body language does not seem to show that they are in love. After the show stops filming their life, they do stay together but their relationship lacks a chemistry. The lack of chemistry is so obvious that the fans and even Jeniffer wondered whether Tim is gay. But Tim lashed back.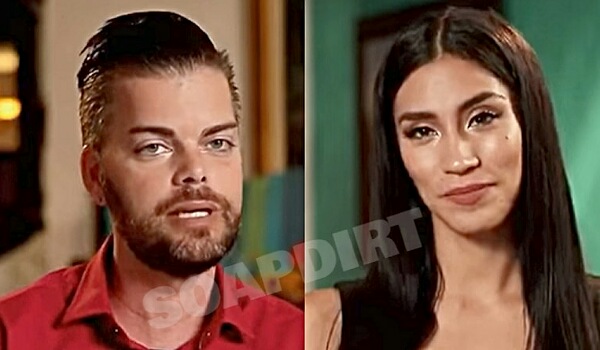 He said:
"Jennifer's not the only one that's said that,"

"Let's be honest. There's a lot of people that have speculated that there's all kinds of issues going on." 
Tim denied being gay. Additionally, he added:
"I'm almost 40 years old," 

"I want to be in love. I know sex is an important part of love, but it's not everything like it used to be. My biggest goal was just building a foundation that I thought would be able to last because I don't want to be divorced. I've waited this long to get married. I've never been married. I think that's just strange that society just thinks if a man says no then he's gay. If a woman says no, it's fine. But it's like the double standard that society has. I kind of laugh about it. I do have some feminine traits. The gay thing was kind of out of left field for me."
Jeniffer Tarazona's social media posts
Click to know more on The drama of 90 Day Fiance's Ashley Martson and Jay Smith continues! Has the couple separated?
Jeniffer had recently uploaded some pictures of her night out in Colombia on her Instagram Stories. In some, she is extremely close to and cozy with two men. People wondered whether she was dating one of them or both. She answered people's doubts by writing:
"So funny that I upload a pic of 2 male friends and some of y'all think one of them is my boyfriend," 

"Like no! Actually, they are both!"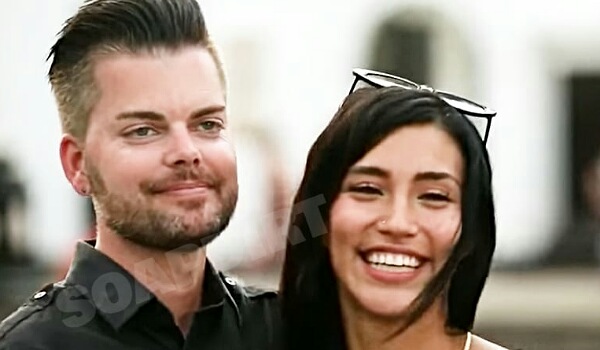 Source: Cheat Sheet