Jenn Sterger Recently Agreed To Get Married And Turn Boyfriend Into Husband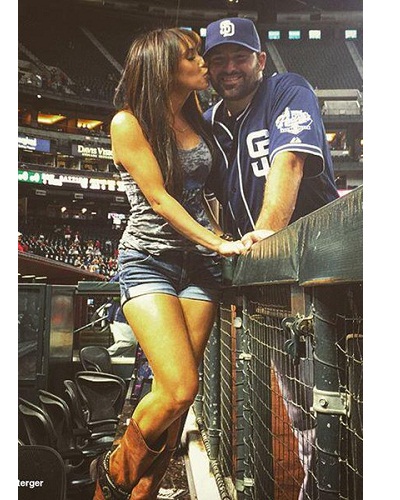 Gorgeous TV personality and model Jenn Sterger, who also is a former SI columnist, has now said yes to marrying her longtime boyfriend and the two can hear the wedding bells ringing.
So today, let us take a look back at their relationship and shed some more light on it.
---
She turned her boyfriend into her husband
It was December 23, 2016, when Jenn got Sterger engaged to her long-term boyfriend, professional baseball player Cody Decker. Jenn and Cody were dating for a long time, and on that day, they took a step forward in their long-standing relationship.
Cody took over his Instagram to share the news with her fans. The couple had never been shy about showing their love for one another to the media and the fans.
Are they marrying anytime soon?
Now that we know that they have decided to marry one another, the fans are also curious as to when is the holy knot being tied. Well, thus far, no plans have been revealed by them which is why we might need to wait for them to fix the date.
Jenn was first discovered by the iconic broadcaster Brent Musburger, which helped her rise to fame.
It happened back in 2005 during the game between Florida State and the University of Miami when the camera showed a bunch of Florida fans after a commercial break, and the footage included Jenn.
A man who has always made himself quite the name with comments about women stated,
"Fifteen hundred red-blooded Americans just decided to apply to Florida State,"
That statement was made based on the beautiful Jenn's looks.
Issue Involving Brett Favre
Back in 2010 during the month of October, NFL quarterback Brett Favre was alleged to have sent Sterger several seductive text messages, voicemails asking her to come and visit him in his hotel room, and forwarding explicit photos of himself during his days with the New York Jets.
You may like to read English controversial columnist Katie Hopkins: her struggles with epilepsy, her open brain operation and cure of her epilepsy post-surgery!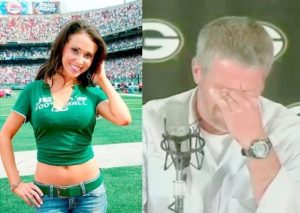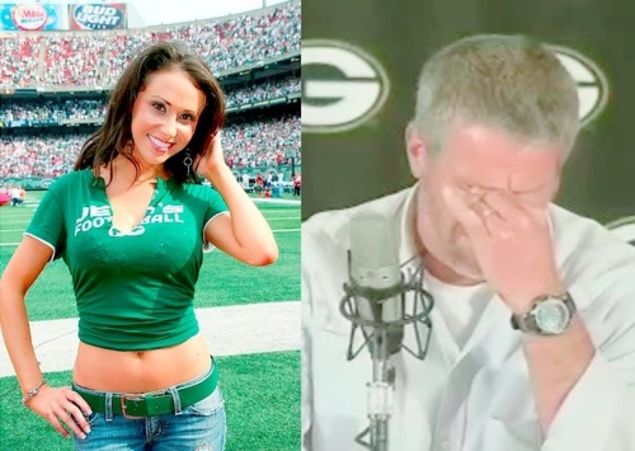 The NFL, however, was adamant to handle this issue as it stated that its sole purpose was to see if Favre has violated any policy about the workplace rather than handling personal relationships.
Jenn addressed this issue by saying,
"The only reason the NFL is doing anything about these players now is because it may cost the league sponsorship money,"

 "The sponsors don't want to be associated with people who beat women and beat children."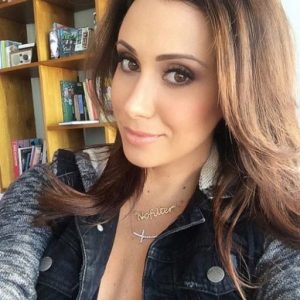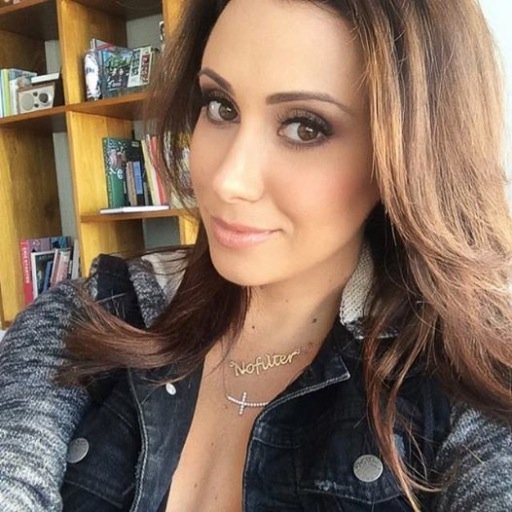 Also read "The World is a very, very merry place without men" says American journalist E. Jean Caroll as she accused Donald Trump of sexual assault in 1995-1996!
Short Bio on Jenn Sterger
Jenn Sterger is a model, television personality, and former online columnist for Sports Illustrated. She has worked as the "Gameday Host" for the American football team New York Jets. She has also worked as a co-host of the 2010 Versus sports news show The Daily Line. More bio…