Why did Jenna Compono and Zach Nichols postpone the marriage? Know about their relationship and social media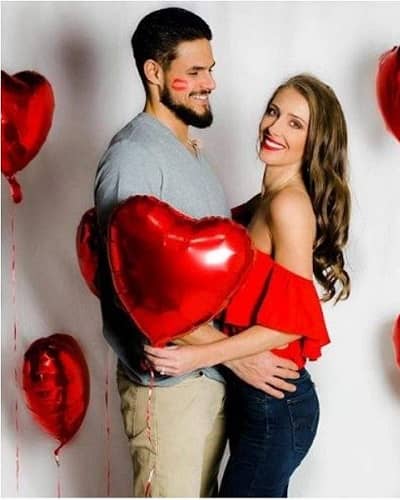 Jenna Compono of The Challenge announced almost a year ago in February 2020 that she is going to get married to her fiance Zach Nichols a year later.
---
But on 28th November 2020, she took to Instagram to announce that their February 2021 wedding has been canceled. They are planning to reschedule the marriage date.
Update: Jenna Compono and Zach Nichols married in March 2021.
But the two do not have any issues in their relationship and their relationship is going as smoothly as ever. The reason for their wedding being canceled is the COVID-19 pandemic.
Jenna said,
"With everything going on, we didn't want anyone to feel pressured or worried about attending our wedding. It is supposed to be a celebration."
It was a difficult decision for them to postpone their wedding. But they claim it to be the right decision and Zach has agreed with her.
Compono added,
"I was happy we both agreed to postpone, Zach was very supportive with that because he wants us to have our dream wedding. You get one wedding. We want ours exactly how we dreamed of it, even if that means waiting another year."
Likewise, Jenna also said that they are planning to get married at the courthouse in January and will be applying for a license soon. She hopes to have a church wedding and a reception next year.
She wanted to get married before starting a family but due to their postponed marriage, they will have to wait some more.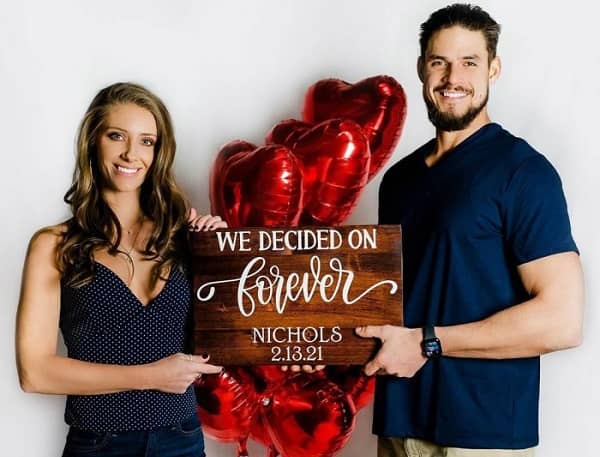 More on Jenna Compono and Zach Nichols's relationship
Jenna Compono and Zach Nichols first met each other in the year 2015 on the game show The Challenge: Battle of the Exes 2. 
They started dating soon after that and in 2016 they broke up after Zach called her by a different girl's name. They again got together in July 2017 when they appeared in the show Invasion of the Champions. 
Jenna revealed that they got together immediately after Champs vs Stars. Their relationship has always been at stake. In 2019, a fellow contestant of War of the Worlds told Jenna that Zach was on the dating app Bumble. But they worked on it and before Christmas, 2019 Nichols proposed to her.
He proposed to her at the Rockefeller Center Christmas tree in New York City. Jenna shared on 21st December 2019 on social media that she and Zach got engaged.
Also read Colt Johnson engaged to Vanessa Guerra after ending a toxic marriage with Larisa Dos Santos Lima! Know about his age, relationship with Larissa, social media, biography
Jenna Compono's popularity on social media
Jenna Compono has around 564k followers on her Instagram account. She has made almost 1.2k posts on her account. She shares pictures with her fiance. Likewise, she has a dog named Bocce. Compono loves traveling and has traveled to many places.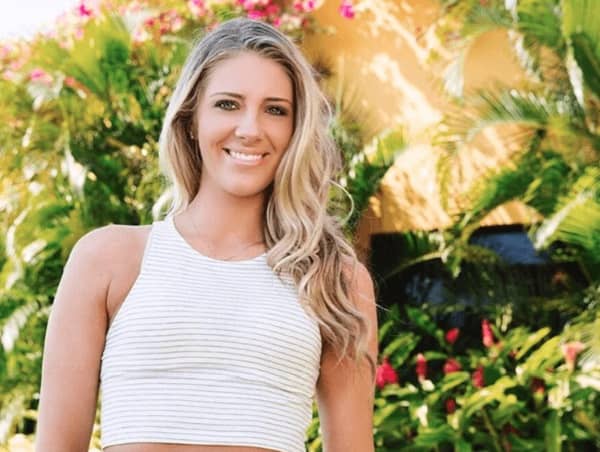 Her Twitter account has around 187k followers and joined Twitter in June 2011. She makes tweets quite regularly. Likewise, Jenna has 6.5k followers on her Facebook. She is not as active on Facebook as she is on Instagram and Twitter.
Also read Bella Robertson engaged to her fiance Jacob Mayo! Know about her family, social media, a few interesting facts, biography
Short bio on Jenna Compono
Jenna Compono is an American veteran and model. She is known for appearing in The Challenge, Battle of the Exes II, Bloodlines, and Real World Ex-Plosion.
Before becoming a TV star, she was a secretary and a babysitter. Read more bio…