Jenna Dewan engaged to boyfriend Steve Kazee!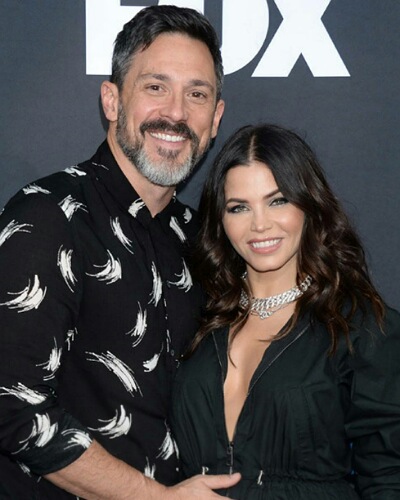 It was the day of their life that the couple, American dancer Jenna Dewan and her boyfriend Steve Kazee was waiting for! They have moved their relationship one level up. The duo made the announcement of their engagement on their respective social media accounts.
Jenna Dewan and her engagement
On Tuesday 18 February 2020, American actress cum dancer Jenna Dewan announced on her Instagram that she is engaged to her boyfriend Steve Kazee. Steve also put up a similar post on his engagement with Jenna on his Instagram.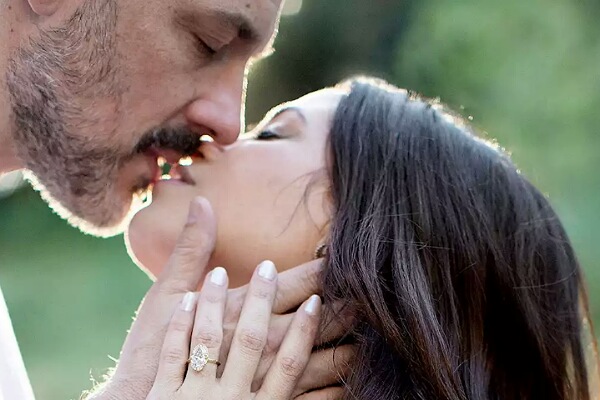 Jenna uploaded a pic of her showing off her new engagement ring as she goes in for a kiss for Steve. She captioned the post:
"A lifetime to love and grow with you…you have my heart,"
Steve too shared the same pic but put up a different message below it:
"When you wake in the morning I will kiss your face with a smile no one has ever seen. When you wake in the morning I will kiss your eyes and say it's you I have loved all these years."
The timeline of the relationship of the couple
Jenna and actor Steve have been dating each other for over 2 years now. But they went public on their relationship in June 2019 when the actress posted a pic of the two together on her Instagram. They were so much in love that by September 2019 came an announcement from Jenna that she is pregnant with their first child.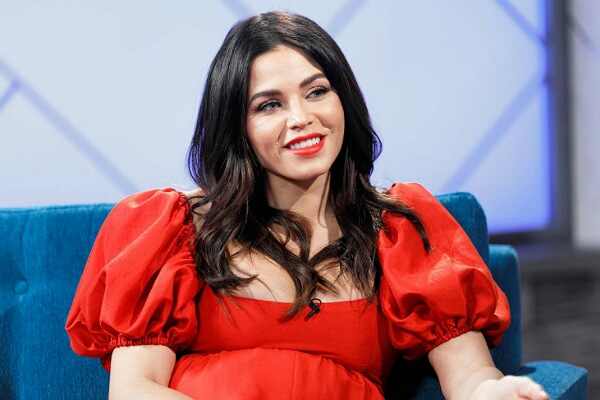 And now they have made their relationship stronger with this engagement news. So how is her engagement ring and who helped design it?
Jenna Dewan's oval-shaped engagement ring
The engagement ring that Steve gifted to Jenna on their engagement is a special one and custom-made. It is sizable and the diamond is oval in shape. And it is set on an elegant glistening band made of gold. Nikki Reed, who is, Jenna's friend and Nikki's jewelry company, BaYou with Love has designed this sparkling bauble. Nikki took to her Instagram story to talk about the couple, their engagement, and the engagement ring. She wrote:
"An honor to be a very small part of this special moment. I love you both, and all I can say is your love is pure magic. Steve, making this with you was such a beautiful experience. Thank you for loving Jenna the way you do."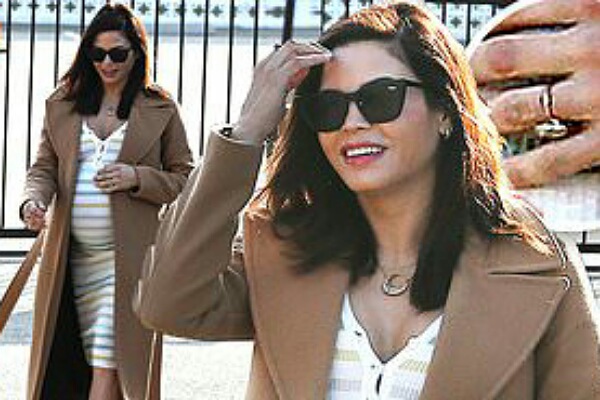 Nikki's company BaYou for Love creates jewelry items that are ethically and environmentally sound. And on these lines and the company's mission, Jenna's engagement ring is made of a conflict-free diamond, and the gold used has been recycled and handcrafted in Los Angeles. The cost of the ring could be anywhere between $ 14k to 15k.
Prior to her relationship with Steve, Jenna had wed Channing Tatum. The wedding happened in 2009 and the couple shares a daughter together. But in April 2018, they decided to separate and filed for divorce.
Short bio on Jenna Dewan
Jenna Dewan is a well-regarded American actress and dancer popular for playing the role of Nora in the 2006 movie 'Step Up'. She also starred on series 'The Playboy Club' and had appeared on series 'American Horror Story: Asylum'. More info… 
Source: CNN, Harper's Bazaar