Jenna Dewan shares us good news of her second pregnancy!! her first pregnancy with boyfriend Steve Kazee
Congratulations!!  to Jenna Dewan and boyfriend Steve Kazee for their first child together. The news of Jenna Dewan's second pregnancy had been aking the internet by storm. It is officially confirmed that the two will be welcoming a baby together.
Jenna Dewan welcomes her first child with boyfriend Steve Kazee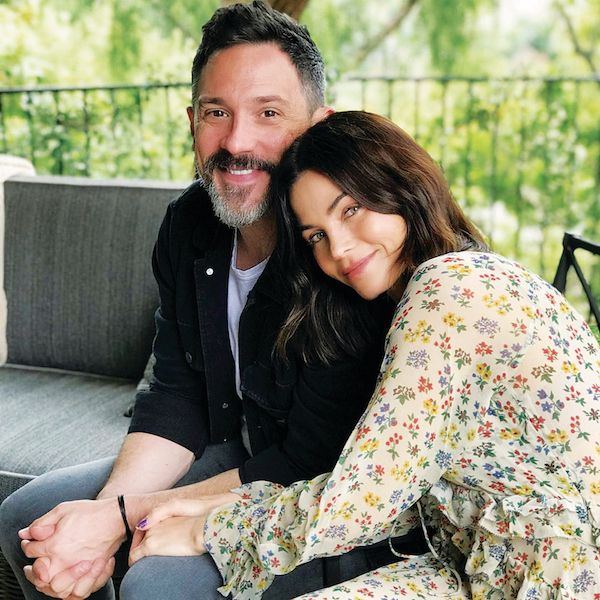 This is not the first pregnancy of Jenna but it is her first child with Steve Kazee, her boyfriend. The rumors of the two datings were surfacing for quite a while until they officially confirmed last October. The two had been quietly together for a couple of months before the news came out. The couple has been as private as they can with their relationship to the public. Kazee, however, shared a very personal tribute to Dewan on Valentine's day. He took it to his Instagram with a message,
"Somehow, inexplicably, I've been granted the honor to have this be the person that I get to be side by side with throughout this wild journey we call life," he wrote in the caption of the photo of Dewan he shared. "Jenna I don't know what I did to deserve your love but I will always be so thankful that our lives found their way to each other. Here's looking at you, kid. Happy Valentines Day my love ❤️"
Also, read about Actress Milla Jovovich is pregnant again? Know about her married life, children
Dewan talks about Kazee's impact on her life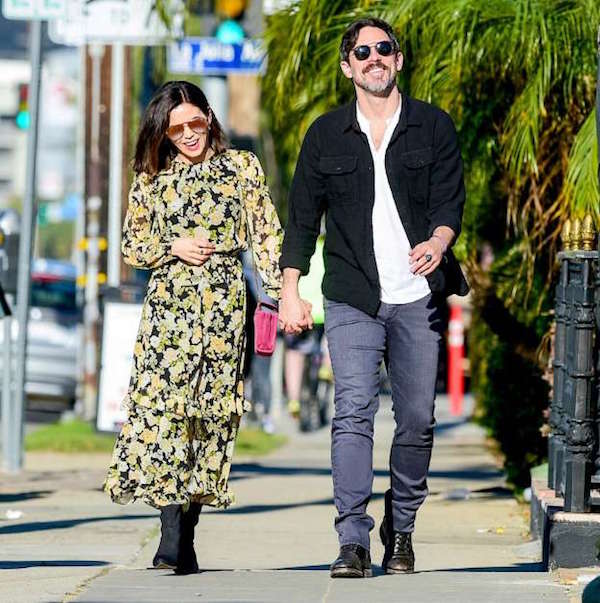 Dewan has been heard talking about her boyfriend Kaxee in interviews and how he has made an impact on her life. Apparently, Kazee has changed her as a person. In an interview, Dewan shared with us, that he got her to take the New York City Subway for the first time.
"My mom called me and was like, 'Jenna, you've really never rode the subway?' And I was, like, 'No!' I was convinced that if I was by myself riding the subway that I was going to go the wrong way or get lost,"
In an interview with Access Hollywood in August, Dewan shared,
"I just, like, wasn't super comfortable. But Steve was like, 'No, we're ending that on this trip. You're riding the subway.' Now I have the whole thing down, I know how to get the card and everything!"
Also, read about Channing Tatum and Jessie J are already discussing marriage in their few months of courtship!
Jenna Dewan and her history with Channing Tatum
Dewan, 39  also shares her first child with the actor Channing Tatum who she split from in 2018 after nearly nine years of marriage. She shared her first pregnancy experience to Chelsea Handler,
"I probably went to the bathroom four times [at the hospital] and had a crying fit. Like, I'm just like, 'I don't know what to do!' There is a real reason why God did not give [guys] this ability to have babies. Because we would not be able to do it. You guys, I don't know how you do it. It's a real thing. It's like National Geographic animal-style, for real. I don't get it."
The exes announced their divorce from a nine-year marriage in April 2018. They took it to their Instagrams and stunned fans with the news.
"We have lovingly chosen to separate as a couple. We fell deeply in love so many years ago and have had a magical journey together. Absolutely nothing has changed about how much we love one another, but love is a beautiful adventure that is taking us on different paths for now. There are no secrets nor salacious events at the root of our decision — just two best-friends realizing it's time to take some space and help each other live the most joyous, fulfilled lives as possible. We are still a family and will always be loving dedicated parents to Everly. We won't be commenting beyond this, and we thank you all in advance for respecting our family's privacy."
Also, read about the Surprise! Joanna Krupa announces the gender of the baby. Pregnant with her husband, Douglas Nunes
A short bio on Jenna Dewan
Jenna Dewan is a well-regarded American actress and dancer popular for playing the role of Nora in the 2006 movie 'Step Up'. She also starred in the series 'The Playboy Club' and had appeared on series 'American Horror Story: Asylum'. More bio…
source: US magazine