How did Jenna Fischer meet husband Lee Kirk! How much is Lee Kirk's net worth?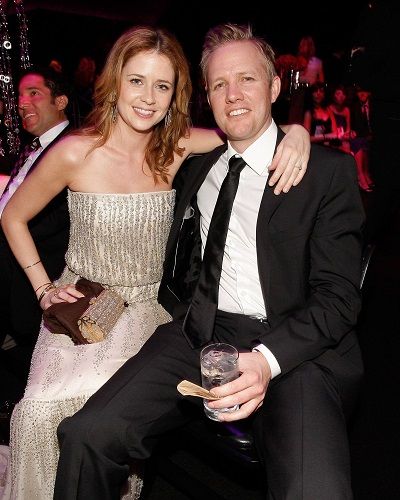 Lee Kirk is mostly known for Ordinary World.
Lee is a writer, director, and actor who appeared in the famous TV series The Office in the year 2010.
Not just Lee is the husband of the most talented and beautiful actress Jenna Fischer.
---
How did Lee Kirk meet Jenna Fischer?
Most of the couples meet on their set or during work. It is the same case for the beautiful couple Lee and Jenna.
They met each other when they were working on a short film. But they did not know each other well at that time.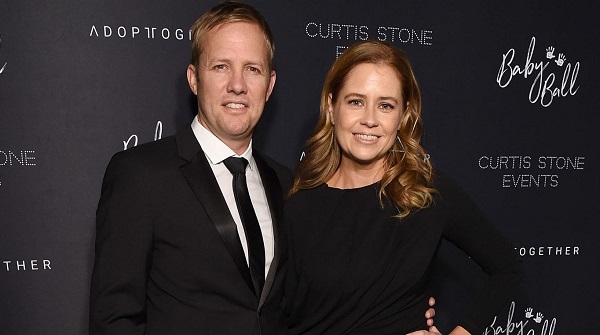 Jenna was the one who went to meet him again and pitched her film idea in 2008. But sadly, the director rejected her idea very politically. However, he ended up pitching his three ideas to her instead.
Lee and Jenna started working together on the project that was The Giant Mechanical Man released in 2012. During the time Jenna was not in a good state as she was going through a divorce from her ex-husband.
Kirk also recently ended his relationship of seven years. It seemed like they were made for each other and whatever was happening in their life was for good.
After working together for almost 6-7 months, they admitted having feelings for each other. They started dating officially.
Jenna said,
"In the midst of [trying not to date much after her split], I was having weekly script dinners with Lee, and I realized, I'm looking at basically the perfect man. It doesn't get better than this."
At first, due to their emotional breakups, they were not ready to date and their relationship was purely professional.
Also read Thomas Middleditch and Mollie-Gate's open marriage ended in divorce!
Lee and Jenna's married life
Lee Kirk and Jenna Fisher wanted to take their relationship forward as they were so in love. Jenna was getting married to her character Jim Halpert and they thought it was the right moment for them to get engaged.
They got engaged in June 2009 while vacationing in Europe. Their first appearance as a couple was at Emmy Awards a few times back and knowing that the two got engaged surprised the fans. After a year the couple got married in Malibu in July 2010. It was an intimate ceremony with good food and good vibes.
Fischer revealed,
"I'm a foodie, so I want to have really good food. We found a great caterer and had a two hour tasting and I left so full. We tried like four different entrees and 12 different appetizers."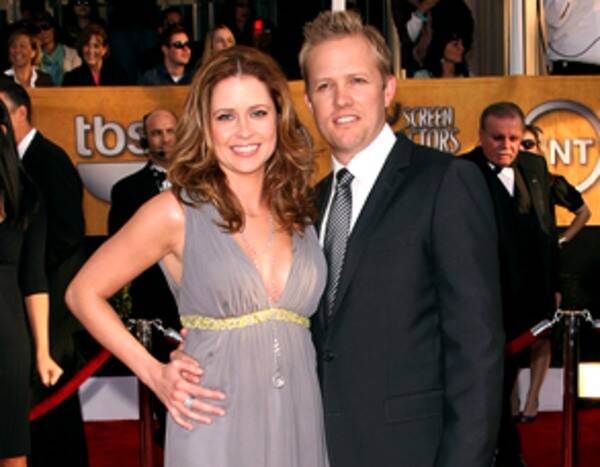 Their marriage was officiated by Survivor host Jeff Probst who is the friend of Jenna. Jeff was especially in Malibu to officiate their ceremony. Even though both of them have busy schedules but have maintained their married life well.
Lee Kirk and Jenna Fischer's children
After a year of their marriage, Fischer gave birth to their first son Weston Lee Kirk on 24th September 2011. Jenna had announced her pregnancy news in July. Likewise, their second child, daughter Harper Marie Kirk was born on 25th May 2014.
Lee was inspired to write an Ordinary World when his son was born and he turned 40 as well. He revealed,
"My first son was born a couple weeks before my 40th birthday. When you have a newborn, you're obviously cooped up in the house for a while,"
Kirk added,
"I wanted to write another movie and it was clearly the most obvious thing to be writing about. So I started thinking about this film and the change that happens with having a child, and also with turning 40."
How much is Lee Kirk's net worth?
Even though Lee Kirk has worked in a few roles like The Office, PG Porn, Pants on Fire, and The Specials but he is well known for his work. He has also worked as a writer and director.
He has an estimated net worth of $500 thousand. Lee started his career as a writer in 2003 with the short film The Man Who Invented the Moon.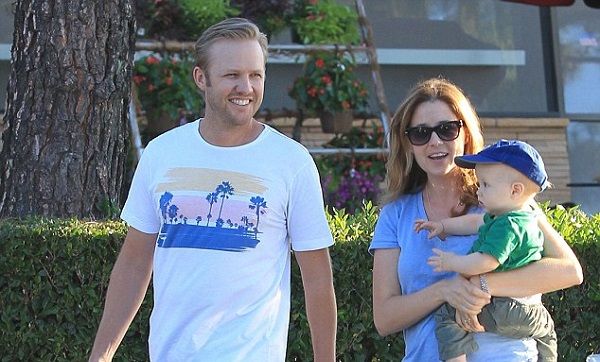 As per Celebrity Net Worth, his wife actress Jenna Fischer has an estimated net worth of $16 million. The couple bought a house in Glendale, California in the year 2012.
They bought it for $1.9 million which previously belonged to baseball legend Casey Stengel. It has a Mediterranean-style main house, a guest house, detached guest quarters off of the garage, and an orchard.
Likewise, the property sits on almost an acre of land with a remodeled pool and tennis courts.
Also read Was YouTuber Jake Paul responsible for looting Arizona mall? How much is his Net worth in 2020?
The actual age of Lee Kirk
Lee Kirk is very private when it comes to his personal information. He was born on 9th October 1971 in Texas, United States. At present, he is 50 years old. Similarly, his wife is 48 years old. They have an age difference of 2 years.
Short bio on Jenna Fischer
London-born Jenna Fischer was born on March 7, 1974. She possesses the Unites States. The beautiful and talented Jenna is a popular film actress. Gorgeous Jenna is also a stage actress. She is active in the field since 2001.
Presently, she is also famous for starring in the NBC comedy-drama, The Office. She even got nominated for the Primetime Emmy Awards for her role in the series. Additionally, she is a prominent figure among the media for starring in films like Blades of Glory and The Promotion. Read more bio…