Jenna Jameson gave birth to a baby girl and it's the Best Present Ever for her 43rd Birthday!!Also Shares Jokes 'Breastfeeding Is So Damn Glamorous' with Milk Stained T-shirt!!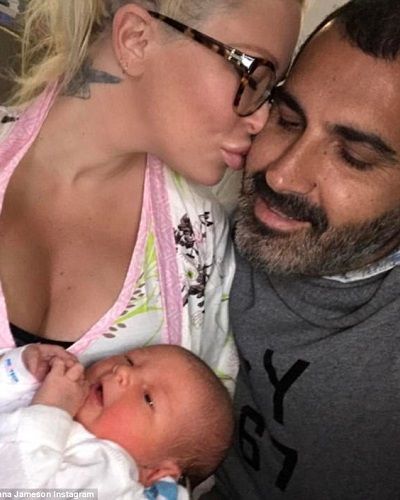 Jenna Jameson gave birth to her third child and it's the best birthday gift she ever got. She has been generous and has shared the picture of her children so let's find out her full story!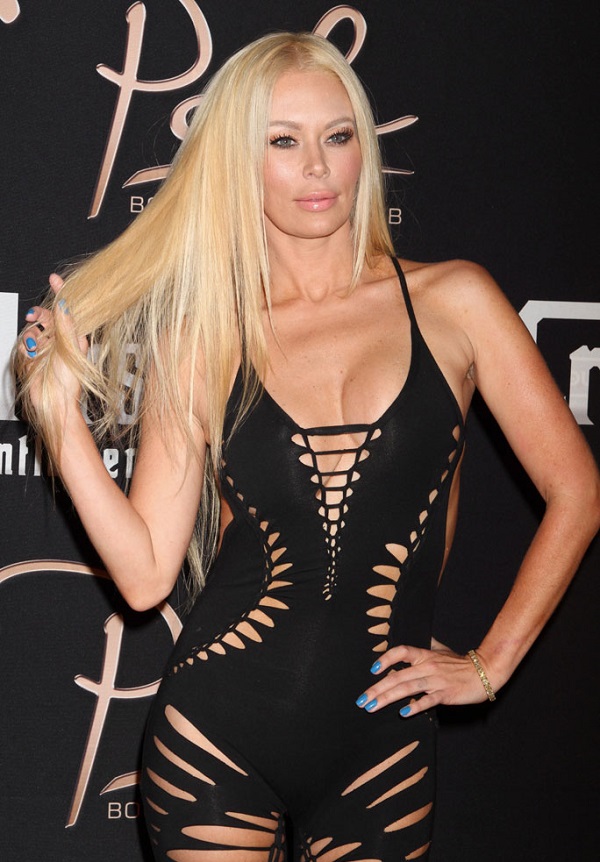 Celebration 43 with her baby
Jenna Jameson shared a picture of her celebrating her newborn daughter whom she shares with her fiancee, Lior Bitton in her social media handle, Instagram on her 43rd birthday with the caption,
"The best birthday present I've ever gotten…my beautiful daughter, Batel Lu."
Her partner Lior Bitton is a jewelry store owner and they welcomed their first child, Batel Lu Bitton together on April 6. This news also shared on their Instagram account with the caption,
"I am so proud to introduce everyone to my newborn daughter! Her name is Batel Lu Bitton. She was born at 8lbs exactly and 21 inches long. She is so calm and graceful it's hard to look at her [and] not feel overwhelmed. I had a very long labor (12 hours) and pushed for an intense 22 minutes. We are head over heels in love with her. Welcome to the world little star, Mommy loves you."
Jameson has been busy sharing photos of her daughter and flaunting her on her social media handle.
For example, on Saturday, the entrepreneur mama shared a photo with Batel resting on her chest at the hospital. She captioned the picture,
"Good morning from Mommy and Batel! We are both feeling great this morning."
You may like to read Jenna Jameson, give birth to her third child as a baby girl; Reveals the good news through Instagram
She has been spending a lot of quality time with her daughter since she and her partner bought her home. The mommy-daughter duo celebrated Passover with a sweet pic and shared with the caption,
"Mommy-daughter time! Pesach sameach! Happy Passover! May yours be as blessed as mine"
Jenna take on Breastfeeding 
Being a mother is one of the happiest moments but along with it comes with its challenges. Jenna shared a photo of her brown tank top covered in milk stains with the caption,
"Breastfeeding is so damn glamorous #inserteyeroll,"
Jenna's children
Jenna Jameson has two children: Jesse Jameson Ortiz and Journey Jette Ortiz from her previous relationship with Tito Ortiz. Jesse and Journey are twins born on March 16, 2009.
Also read What Is Intermittent Fasting? 5 Easy Ways To Start This Fasting For The Beginners To Lose Weight!
Short Bio on Jenna Jameson
Jenna Jameson is an American business visionary, webcam model, and previous obscene film actress. She is famous for the world's most celebrated grown-up diversion performer. See more bio at…