Is Jenna Johnson pregnant with Val Chmerkovskiy's First Child? Find out!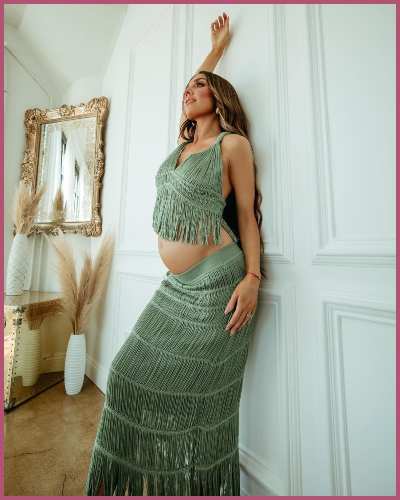 Dancing with The Stars Jenna Johnson is expecting her first baby with her husband Val Chmerkovskiy.
The professional dancer couple is welcoming their first child who is due in January 2023.
Let's have a glance at their beautiful relationship timeline till we wait for the arrival of the firstborn.
---
DWTS pros Jenna Johnson, 28, and Val Chmerkovskiy, 36 are going to be parents in January 2023!
DWTS Jenna Johnson is pregnant with her first baby with Val Chmerkovskiy
The Dancing with the Stars couple, Jenna Johnson, and Val Chmerkovskiy are expecting their first baby together as announced on Instagram. Jenna revealed the good news with the photos of the two baby bumps alongside a sweet caption,
Our biggest dream come true yet 🤍Baby Chmerkovskiy coming this January!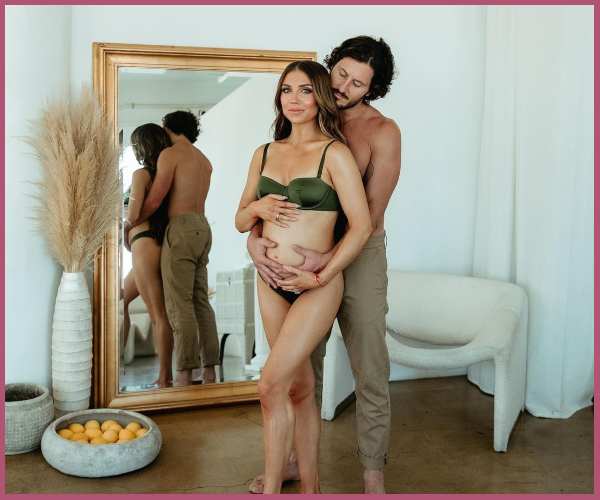 The American Latin and ballroom dancer could not be more excited as she exclaims,
My heart has grown beyond comprehension while growing this little miracle inside of me. We can't wait to meet our precious angel 🥹
Jenna while welcoming her first baby with her husband is enjoying her upcoming parenthood journey so far as she says,
"It all seems so magical and meant to be."
Also, Read Pregnant! Chanel West Coast is Expecting First Baby with boyfriend Dom Fenison
How did the couple find out they are pregnant?
Jenna Johnson and Val Chmerkovskiy gave an exclusive interview with People, where they talk about their journey of finding out they are pregnant.
Upon her pregnancy news, she expressed how she just found out she was pregnant with her statement being,
"We got home [from a trip to Cabo] and about two weeks later I was like, 'Wait a minute, my boobs are feeling very big and very sore. I haven't started my period yet.' So I peed on a stick and immediately it just turned positive." 
The 3rd runner-up on So You Think You Can Dance season 10 could not believe her pregnancy that the couple was awaiting came positive she said,
"The shock and just disbelief was insane. I couldn't believe it because it it wasn't an easy journey for us to get pregnant."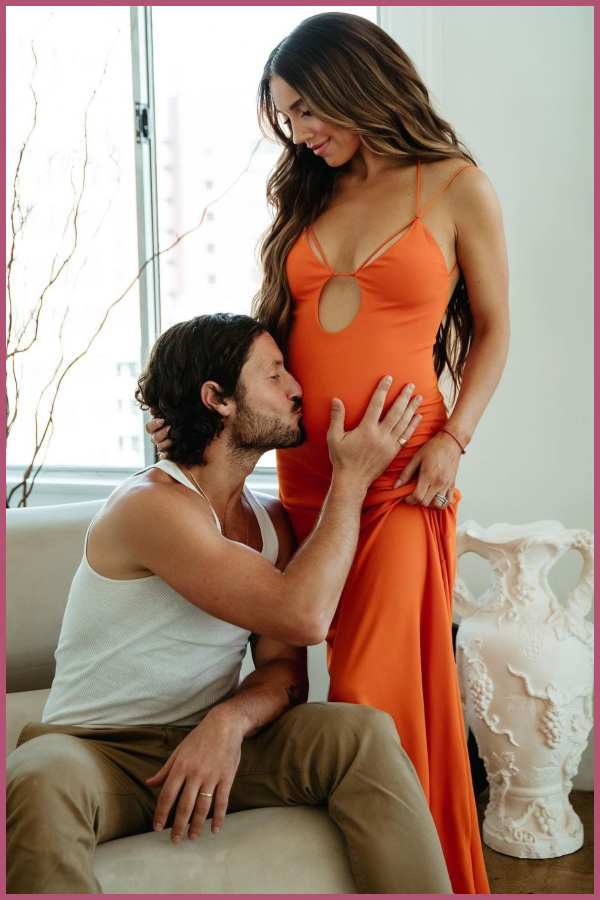 Jenna Johnson has the best way to surprise her husband Chmerkovskiy, 36, with the pregnancy kit. It's something she did by heart, she bought little white Baby Jordans and put two pregnancy tests in the box of father-to-be Val's Nikes shoe box.
Val who walked in with shoes the same day was surprised to see his wife got him new too but even more thrilled to find what was underneath the box. Jenna could explain the expressions like,
"He came over and chucked off the lid of the box and started rummaging through it. He looked at the shoes and was like, 'How small are these sneakers?' Then it hit him and his face … it was priceless."
Also, Read Amy Slaton Welcomes her Second Child via C-section!
Relationship Timeline of Val Chmerkovskiy with wife Jenna
Val Chmerkovskiy is with Jenna johnson during her second trimester of pregnancy of baby due in January 2023.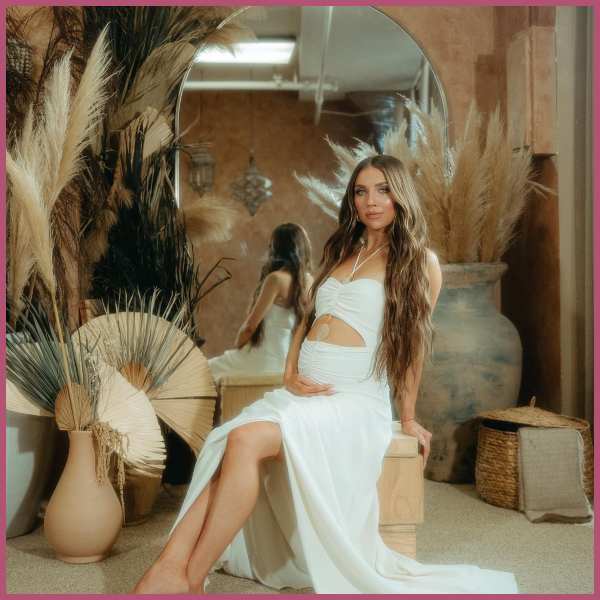 The dancing pair met each other in 2014 when the So You Think You Can Dance alum participated as a DWTS troupe member. Val and Jenna were friends but things really hit off the table in 2015.
Not the way you imagined, the European dancer Val call it to quit in 2016 and eventually dated Amber Rose. But it's destiny, that Val and Jenna who had a forever planned again get back together at some point.
It was in June 2018 when Chmerkovskiy popped the big question and toasted the champaign during a romantic trip to Italy. She said yes, and they married in the Oceanside California ceremony on April 13, 2019.
Also, Read Is Nicki Minaj Pregnant? Is she welcoming her 2nd child Amidst Husband's House Arrest?