Jenna Marbles' boyfriend Julien Solomita decides to quit YouTube? Know about their relationship, net worth, biography
YouTuber Jenna Marbles and boyfriend Julien Solomita have been doing YouTube together for a long time. Julien joined YouTube on 8th December 2012. He posted his first video on 16th March 2013 titled Deadlift PR (415 lbs.). He has been doing well on his YouTube career.
Julien Solimita quitting YouTube
On 25th June 2020, Jenna Marbles uploaded her last video on YouTube and she said that she is leaving the platform. After that, her boyfriend Julien confirmed he would be taking a break from his own channel, which has nearly 2.5 million subscribers.
He is just taking a break and would continue soon. Solomita just needs some time away from his YouTube life. He said,
"Jenna is the strongest person i know. but no single person is meant to handle the pressure of pleasing the entire internet week in and week out for a decade,"
He added,
"If anyone deserves a walk into the sunset it's jenna. She's been a beacon of light for so many people. she's shared her humility, kindness and love with all of you. she's allowed you into her life with open arms and internet hugs. now it's time jenna takes care of jenna. [sic]"
Unlike Jenna, Julien will soon return to making videos. He is just taking a break from social media.
Jenna Marbles and Julien Solomita's relationship
Jenna Marbles and Julien Solomita started dating in the year 2013. She did not officially announce their relationship until June 2013. After sometimes, she moved in together. Julien is six years younger than her but their relationship is going smooth till seven years.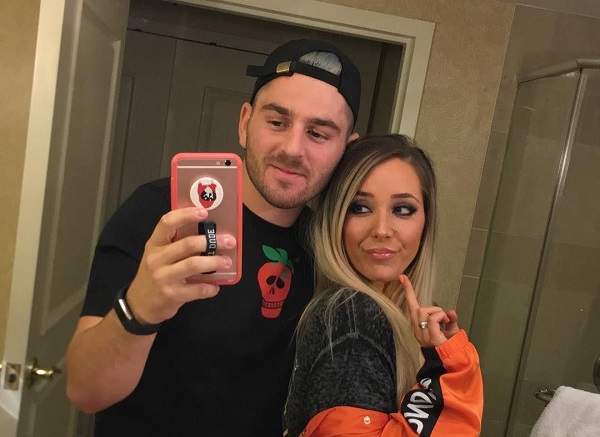 Julien revealed,
"One day, I was working at the bar, and I got to meet this really cute girl who had come in quite a bit. She had a group of friends that she would sit with, and I'd seen her, but I finally got introduced to her. One night she said, 'you know, maybe you should hang out and not work one night,"
They spent the time together with her group. They started dating each other since then. He felt very lucky to be with her. They are having a happy relationship and enjoy being with each other.
Also read Who is Dara Tomanovich? Know about her relationship with Bill Hemmer, early life, arrest, net worth, social media, biography
How much is Jenna and Julien's net worth?
Jenna Marbles who is on YouTube for a long time has more than $8 million net worth. She is a popular YouTube star. Her boyfriend Julien's net worth is $1 million.
They bought their first home in May 2018 in Sherman Oaks, California for $2.85 million. It is a 5,093-square-foot spec home that has five bedrooms and six bathrooms and is situated at the end of a quiet cul-de-sac.
They have been saving for years for their home. They made a video We Bought a House where she said,
"This represents a lot for our future. To have this ability to continue to work independently on our podcast and our Twitch stream, and our radio show, we can continue to have an area in our home where we can work, which is a choice."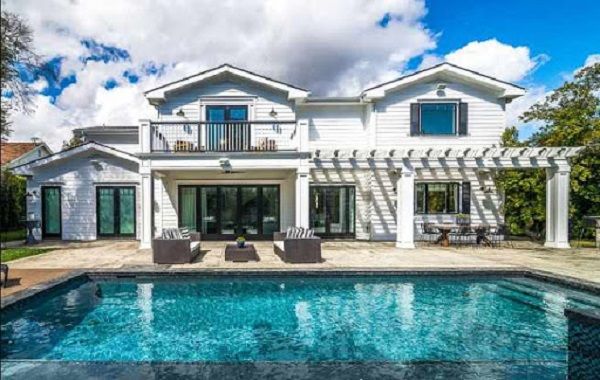 She added,
"A lot of people sign with companies that do all of these things for them, [but] we have chosen to be as independent as possible, which presents a lot of challenges — a lot of time and effort and energy to make all of these things work."  
Also read When does Kane Baker celebrate his birthday? Insight on his married life with Rebekah Elmaloglou, children, net worth, biography
Short bio on Jenna Marbles
Jenna Marbles is a famous American YouTube personality, vlogger, comedian, and actress. She is best known for her video titled "How to Trick People Into Thinking You're Good Looking". 
Her YouTube channel has 16 million subscribers, making it the second most popular channel operated by a woman. Read more bio…
Short bio on Julien Solomita
California-born Julien Solomita is a notable YouTube personality. Presently, he is one of the famous Vloggers in the YouTube community.
Moreover, he is notably famous for his short films, random Vlogs, and other fun videos. He released a single, "The Creepy Song" for his album, "Nightmare Fuel". Read more bio…