Jenni 'JWoww' Farley Enjoying the vacation with Husband Roger Mathews Joined by their childrens!! Cuttest Pictcure of Family and Amazing Vacation!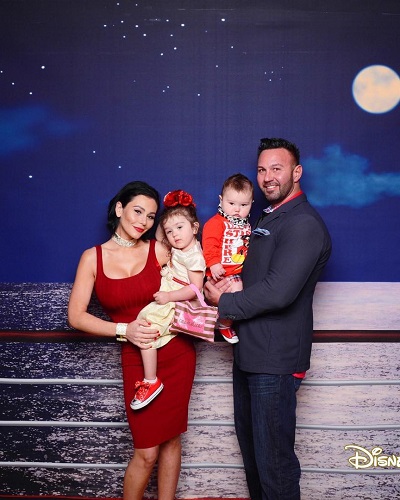 Jenni 'JWoww' Farley is an American television personality. She first came to prominence as one of the eight main cast members in the MTV reality series Jersey Shore, but recently she is given her time to her family and the new second born.
The Family was seen enjoying together on the beach and having a gala time!
The Vacation!
The former reality star, 31, and her husband Roger Mathews shared photos of their family vacation at CeBlue Villas and Beach Resort in Crocus Bay, Anguilla.
"His right arm is sectional. Like a sofa. It unscrews in five muffin looking pieces,"
Mathews captioned a bathtub snap of their son Greyson Valor, 10 months.
"Sometimes I screw his hand onto his shoulder so he looks like a seal just to mess with him, He can still eat a donut with it attached to his shoulder. Video coming soon. God, I love this kid."
Mathews continued his family love outpour with a sweet bathtub snap, showing his son, 2½-year-old daughter Meilani Alexandra and three other kids having sudsy fun in their swimsuits.
"The greatest gift to a parent is watching your children enjoying life in this crazy world where there are no guarantees, We are so blessed to experience such worldly things and I must give my wife credit to make much of it possible."
wrote the proud father, 41.
Farley also dropped adorable family snaps, posting one of herself, Greyson and Meilani, with the latter dressed in princes' attire from head to toe.
"My babies," she wrote.
Greyson Baptism
The couple got their son baptized over the weekend.
"Very proud parents to this newly baptized Baby Beluga. Greyson Valor Mathews, Great weekend with family and friends."
Roger wrote.
He added,
"Thanks @apinard for the amazing pics and thanks to Greyson's God Parents @k8up and @ktenan12 for honoring us by being Greys God Parents and accepting the morality clause to be an impressionable role model in his life."
You may like to read Reality TV star Jenni 'JWoww' Farley has split from her boyfriend Zack Clayton Carpinello following the Angelina Pivarnick cheating scandal!
Birth of child with moral
Jenni spoke to E! News about her family of four.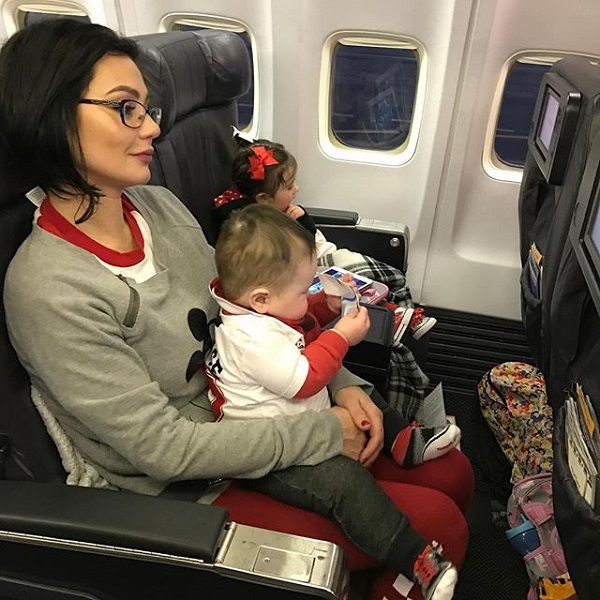 "We have much more respect for each other now. Roger is so hands on with both of them it made me fall in love with him all over again, We also learned to talk through disagreements rather than be stubborn or argue,"
She added,
"We don't want our children to see us fighting. We want them to learn how to talk through things and grow from the experience."
We hope to see the family happy and stay together always!
Also read 'JWoWW' Jenni Farley Celebrated Her Boyfriend Zack Carpinello's 25th Birthday After A Month Of Reconcilation!!
Short Bio on Jenni 'JWoww' Farley
Jenney Farley is an American television personality. She first came to prominence as one of the eight main cast members in the MTV reality series Jersey Shore, and is a main cast member of its spin-off, Snooki & JWoww. She has also made several appearances on other shows, such as TNA Impact!, Disaster Date and Marriage Boot Camp: Reality Stars. JWoww also promotes a line of suntanning products with the Australian Gold Company. More bio…