Jennifer Aniston and Ellen DeGeneres shared a memorable friendship with a kiss on The Ellen DeGeneres Show!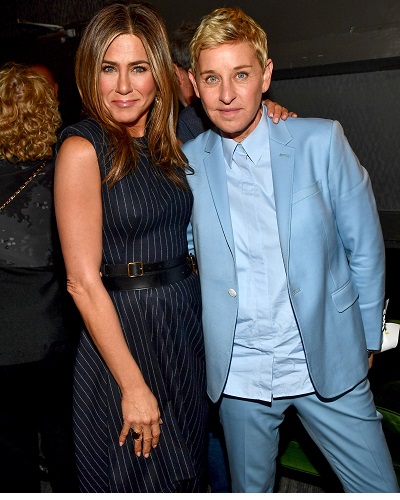 The two friends Jennifer Aniston and Ellen DeGeneres shared the quick kiss on Monday's episode of The Ellen DeGeneres Show.
Friends shared a Kiss
Previously Howard Stern made an appearance on Ellen's show. On his first-ever appearance on the show, "King of All Media" Howard Stern offered Ellen kiss. To break the controversy that Ellen was accused of laughing with President George W. Bush during an NFL game. Howard created a remedy by offering to kiss her.
Jennifer appeared on the episode of The Ellen DeGeneres Show to promote her new series, The Morning Show. During the interview, Jennifer and Ellen began discussing the kiss that Ellen shared with Howard. It seems after watching them kiss on an earlier episode, Jennifer had a lot of questions on her head. She began asking questions like
'Did you enjoy it? How was it? Were you nervous? Did you kind of get into it?' 
Ellen replied to her saying it was a pleasant experience sharing kiss with Stern.
'I mean, it was – it was pleasant.'
Jennifer also asked Ellen about the last time she kissed a guy. Replying Ellen said:
Both trashed from Stern's show
After sharing a memorable kiss, they also talked about Jen's Guinness World Record Instagram page. Her official page was able to gain 1 million followers in just five hours.
Jennifer and Ellen both talked about their relationship with Stern during the past years. Ellen also referenced how both have come to land in Stern's social circles. Furthermore, Stern would trash them on his radio show for years.
During a broadcast on February 11, 2010, Stern said:
"Ellen DeGeneres is such a jerk, She's such a foul piece of garbage, people who work with her know … she's a tyrant ogre, this whole nice girl image is a lot of horses*** fakery – she's miserable, and she is a miserable woman."
Ellen said:
'I think it's surprising that we both like him and are friends with him; at one point, we may not have been … he was mean for a while.'
Replying to Ellen, Jen explained:
 'He was, a long time ago, that was his angle … [now,] he's a big drink of tall sweet water … tall dark and handsome, sweet water.'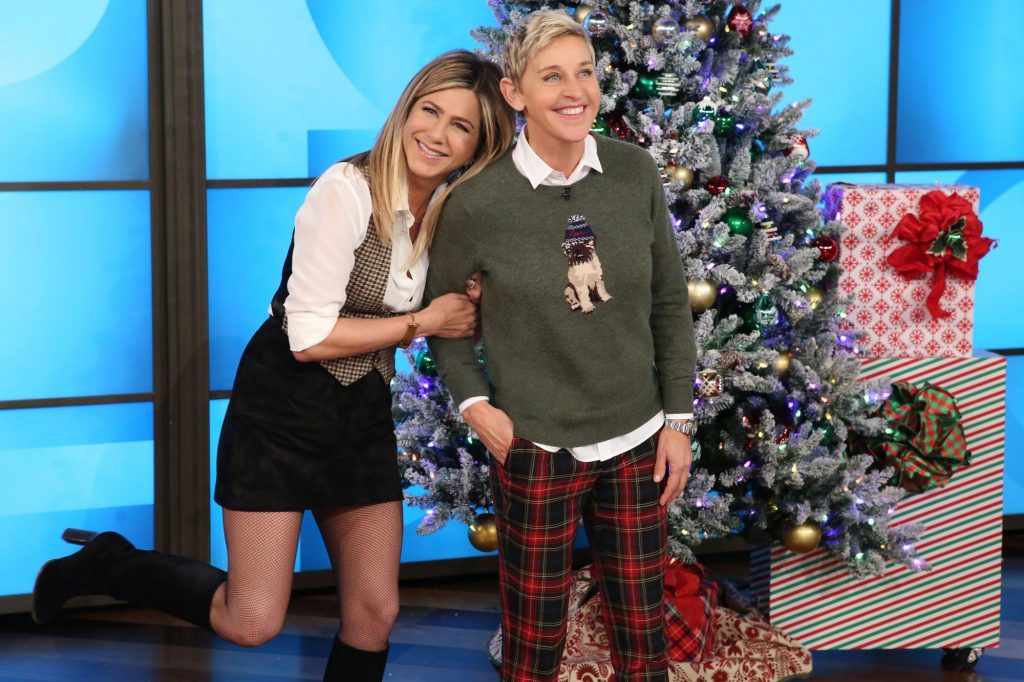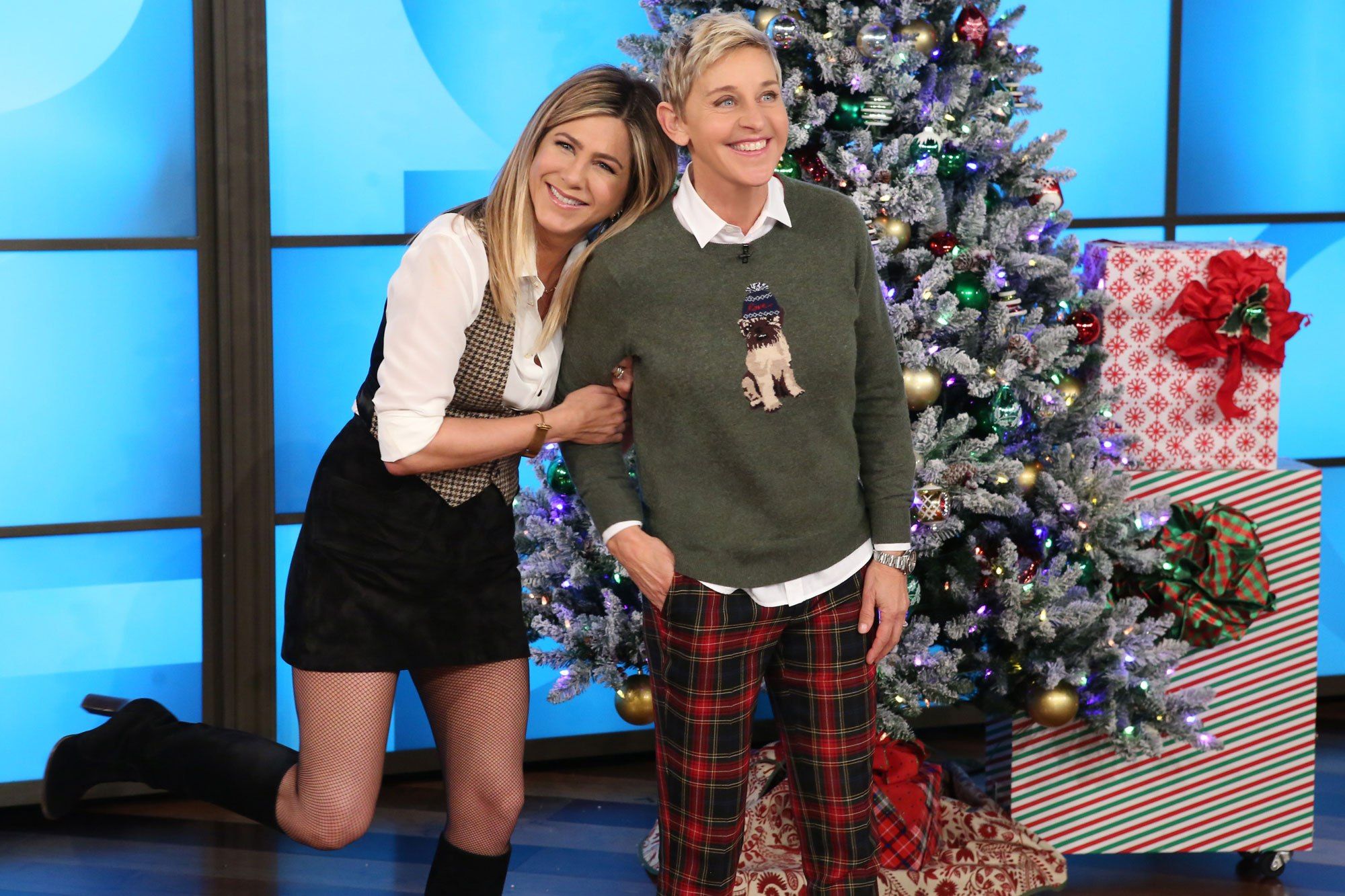 A short bio on Jennifer Aniston and Ellen DeGeneres :
Beautiful Jennifer Aniston actress, producer, and businesswoman who hails from America. She gained a lot of fame and popularity for her portrayal as Rachel Green on the hit NBC sitcom Friends. Moreover, she garnered herself a Primetime Emmy Award, a Golden Globe Award, and a Screen Actors Guild Award for her role in the series. more bio…
Ellen DeGeneres is an American comedian, television host, actress, writer, and producer. Ellen was starred in the sitcom Ellen. She has also hosted an Emmy-winning Syndicated TV talk show, The Ellen DeGeneres show. She is best known to young audiences as the voice of the endearing but absent-minded fish Dory in the blockbuster animated hit Finding Nemo. more bio…
References: (metro, dailymail, people)