Jennifer Aniston Revealed her 'Zero Regret' IVF Struggle in the December 2022 Allure Cover Story!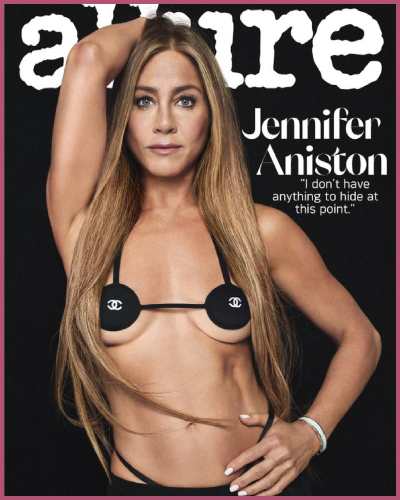 Jennifer Aniston spoke about how she had fertility struggles in her 30s and 40s.
She has zero regrets no matter how big a failure her IVF journey turned out to be.
Into the photoshoot of Allure for the last cover story of the year 2022.
---
Jennifer Aniston looks chic wearing TINY Chanel Bra, Says nothing to Hide
In the recent cover story by Allure, Jennifer Aniston caught everyone's attention with her bold statement. She said she has nothing to hide and zero regrets after her IVF journey could not become a success.
She defended herself when people called her selfish and career driven,
"It was absolute lies. And God forbid a woman is successful and doesn't have a child. And the reason my husband left me, why we broke up and ended our marriage, was because I wouldn't give him a kid. I don't have anything to hide at this point."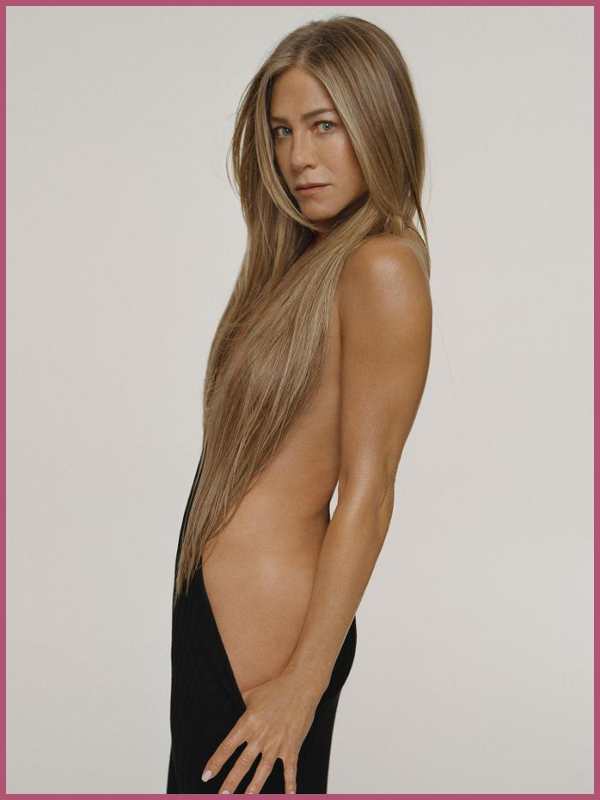 The 53-year-old actress is looking chic wearing a Chanel spring 1996 micro bikini top provided by El Cycèr Vintage. She also wore a Gucci spring 1997 logo G-string provided by El Cycèr Vintage while revealing her inside out.
Aniston styled a Saint Laurent Skirt as suggested by fashion stylist Shibon Kennedy and added a Bulgari bracelet to the look. Meanwhile, the Friends actress said nothing to hide at this point in life after she shoot with Zoey Grossman for Allure's December 2022 Cover Story.
This Wasn't the only Look she also had another shoot dressed all white. She featured a Boulder bra top by Isa and sported Balmain pants. She then added a Grace Lee ring and Christian Dior spring 2003 logo embellished belt provided by El Cycèr Vintage to create the complete look.
Also, Read After Years Without Talking, exes Jennifer Aniston and Brad Pitt Are Having A 'Real Bond' Again! Is It Courtship Or Just Friends?
Here's the Truth Behind Jennifer Aniston's Fertility Struggle
Years after appearing as Rachel Green in Friends, Jennifer Aniston has spoken about trying to get pregnant through IVF.
According to her, she had a terrible struggle in her 30s and 40s trying to cope with her fertility issues, divorce from Brad Pitt, and all those accusations that she did not want any kids.
She confessed,
 "I would say my late 30s, 40s, I'd gone through really hard shit, and if it wasn't for going through that, I would've never become who I was meant to be."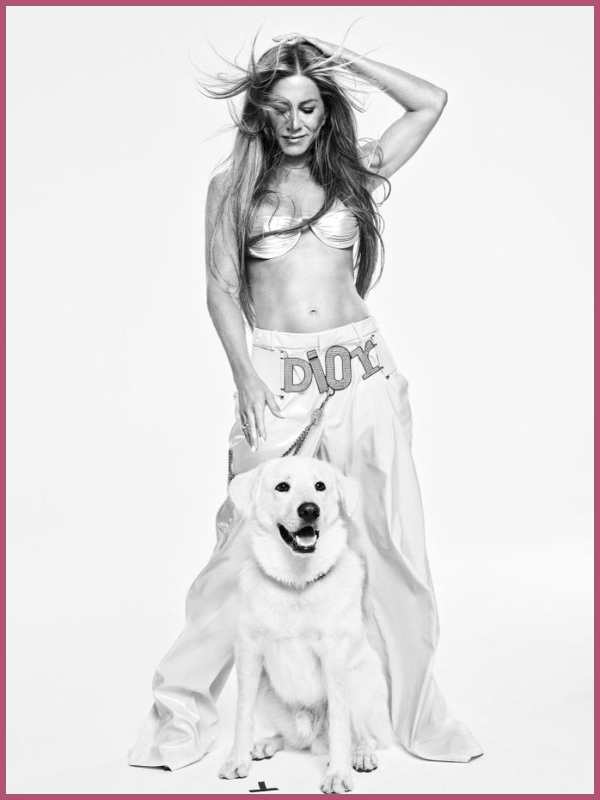 On explaining how the LolaVie owner was trying really hard to get pregnant through IVF she added,
"I was trying to get pregnant. It was a challenging road for me, the baby-making road. I had no idea. All the years and years of speculation… It was really hard. I was going through IVF, I was throwing everything at it. "
It's unclear if she was trying it with Brad Pitt as well or just after all those allegations but Aniston revealed the truth of how desperate she was but ends up without having a baby.
"I would've given anything if someone had said to me, 'Freeze your eggs. Do yourself a favor.' You just don't think it. So here I am today. The ship has sailed."
And, now the ship has sailed but she has no regrets as she says so drinking a smoothie while her dog Chesterfield was barking by the time she reached a point when she talked about the fucking hard time.
Also, Read The Shocking Airplane Incident that led Brad Pitt and Angelina Jolie To Divorce!