Jennifer Ashley Harper – wife of Dave Matthews on woking with her husband! Know about their married life, children, net worth, properties, and more
Jennifer Ashley Harper is a celebrity spouse as she is the wife of Grammy Award winner Dave Matthews.
Jennifer is known to be a philanthropist who has donated to a number of charities. She also looks after their Blenheim Vineyards.
Back in 2019, the couple launched their new wine named Dreaming Tree Wines, a remarkably good rose.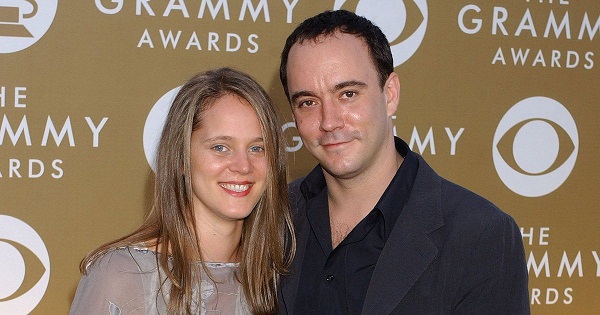 Dave credited his wife Jennifer saying that it was her idea. He said,
"My wife said, 'Are you gonna make a Rosé with Dreaming Tree, and I said, 'What a good idea!' So I called up Sean [McKenzie] who's head winemaker at Dreaming Tree and … I said, 'Hey, my wife thinks it's time to do a rosé!' "
They took time together tasting their own favorite roses and took note of the things they like and didn't like. They worked together for making this new line of wine and seems like it was pretty successful. He added,
"I really do think that it is a remarkably good Rosé. It's light and crisp and it's got a little bit of watermelon and strawberry. It's like a waking up wine, a get out of bed and drink wine. Also, it's so delicious."
Also read 'Fleur de Miraval': The new rose champagne of Brad Pitt with winemakers! It is the result of a five years secret project!
Jennifer Ashley Harper and Dave Matthews married life
Jennifer Ashley Harper and Dave Matthews walked down the aisle on 10th August 2000. They gained their marriage license the previous day in Albemarle County Circuit Court. They enjoy happy family life. The Matthews family usually goes on vacation and spend a good time with each other.
The couple is the parents of three children. Jennifer gave birth to twin daughters Stella Busina and Grace Anne on 15th August 2001. Likewise, their son August Oliver was born on 19th June 2007. The family of five resides in Seattle, Washington.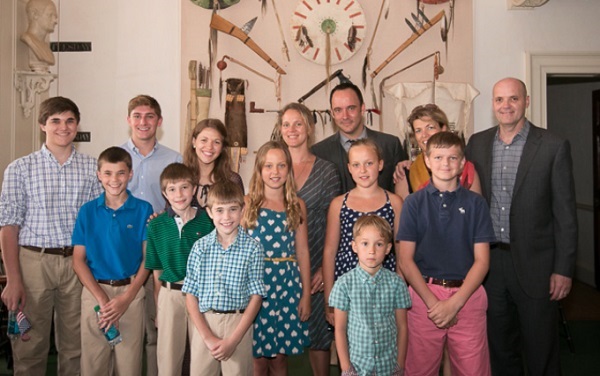 During this pandemic, Dave has performed live streams from his home with the support of his family. Jennifer and Dave have been happily married for more than two decades. But they are extremely private about their life.
They take care of Dave's younger sister Jame and two kids of his sister Anne. Anne was murdered by her husband in 1994 and since then the Matthews family has taken responsibility for the kids.
How much is Jennifer Ashley Harper's net worth?
Jennifer Ashley Harper has an estimated net worth of $1 million.
Her musician husband Dave Matthews has a net worth of $300 million. He is one of the largest private landowners in Virginia. Dave owns hundreds and thousands of acres of properties in Virginia, Charlottesville.
Likewise, he owns an 18th-century farm since 1999 called Blenheim which he converted into Blenheim Vineyards.
His vineyard produces 5,500 cases of wine per year. Back in 2000 to 2009, his income grossed more than $500 million from touring alone and sold more tickets than any other band.
In July 2001, Jennifer and her husband Dave bought a three-bedroom, two-bathroom house in the Wallingford area of Seattle.
He paid $360,000 for the home at the time and now the $2,180 square foot house is estimated to be $1,046,200.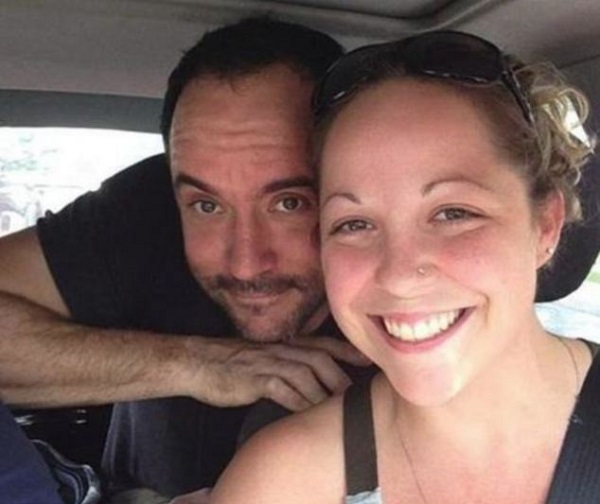 Similarly, he owns a Haunted Hallow recording studio. It was a house and was converted to a recording studio that sits on 140 acres in the Charlottesville countryside. Matthews revealed,
"We love being in Virginia, but we're here in the summer, which is the worst time. There's an irony in the fact that if you have time to spend in the Northwest and time to spend in Virginia, we've ended up doing the exact opposite of what would be desirable."
Also, read Teyana Taylor and her husband Iman Shumpert became parents for the 2nd time! Know about their married life and net worth
Short bio on Dave Matthews
Dave Matthews is an American singer, songwriter, actor, and record label owner who is originally from South Africa.
He is best known for his role as the lead vocalist, guitarist, and songwriter for the Dave Matthews Band. Read more bio…
Short Bio on Jennifer Ashley Harper
Jennifer Ashley Harper is a well-recognized American celebrity wife. Harper is widely famed as the wife of a famous American singer, songwriter, actor, and record label owner. Read more bio…