The RHONJ's Jennifer Aydin revealed a family secret over her husband Bill's affairs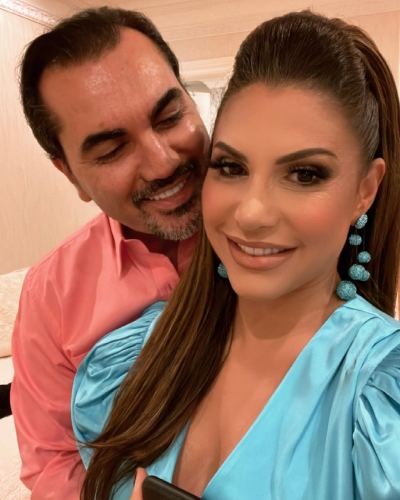 Jennifer is a reality tv personality who is currently appearing on the Bravo hit, The Real Housewives of New Jersey
She is also a mother of five children
In recent episodes, Aydin comes up with a family secret that involved her husband Bill Aydin
---
Jennifer Aydin, 44 is presently appearing on a reality show, The Real Housewives of New Jersey along with her husband Bill Aydin.
Following a dramatic 12th Season of The RHONJ premiered on February 1, 2022, aired on Bravo. In recent episodes, Aydin comes up with a family secret that involved her husband Bill Aydin.
Jennifer told E! News,
"I'll have you know that this secret that nobody knew about was really, on my end, nobody knew. I mean, I didn't tell my parents, I didn't tell my best friend, I didn't tell my cousin, I didn't tell my sister, not my siblings. To the grave is where I was going to take the secret."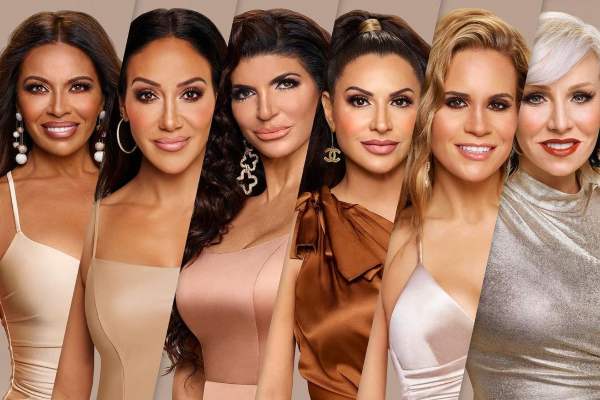 Ever since the teaser of RHONJ was introduced, Jennifer's repeated scenes of crying have been displayed by claiming,
"He [Bill] doesn't want to be in this marriage, he doesn't need to do me any favors".
Though it certainly looks that Bill had cheated on her. While interviewing with E!, Jennifer talked about how she dealt with her husband's affairs and her forgiveness towards him.
Also read "How is the married life of Bill Aydin and Jennifer Aydin going?"
Her husband affairs
Jennifer and her husband Bill met for the first time in September 2001 while attending her brother-in-law's wedding in Los Angeles.
Soon after meeting, they started dating. Shortly after their whirlwind romance, they walked down the aisle on the same day they met in 2002.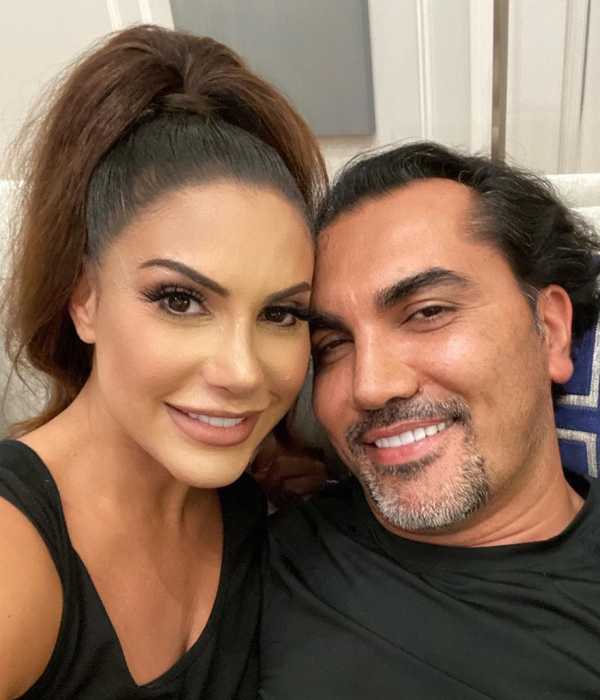 As of now, it's been twenty-one years that they have been together. The couple is blessed with five children; Justin, Gabby, Jacob, Christian, and Olivia.
Over the year, Jennifer has never complained regarding their marriage. However, she confronted her husband Bill on Tuesday's episode of RHONJ about his affair the day before she gave birth to their fourth child.
She revealed the truth in front of Teresa Giudice and Dolores Catania. She explained,
"I was pregnant, We had just moved to Jersey. It was my fourth kid. He was not around. He was working a lot and he was really feeling himself for a bit. He was making money."
Jennifer found out that her husband was cheating from a credit card receipt. She then continued,
"They went to a club, VIP with bottle service. That was my first red flag and then I saw a text message on his phone and I confronted him with it". 
Also read "All about Jennifer Aydin and her mother's family drama! Know about her age, family, married life with Bill Ayden and children"
More about Jennifer Aydin
Jennifer grew up working in her parent's jewelry store on Long Island. She always wanted to be independent so, after her graduation, she briefly opened her own jewelry store.
She went to Hofstra University where she earned a business degree in 2000. Aydin was raised in a traditional Turkish background.
Similarly, she is the founder of "The Ultimate Beauty Pillow", which allows you to maintain flawless skin and stabilize facial recovery while you sleep.
Furthermore, Aydin is an American reality TV star. She appeared in season 9 of Bravo TV's show The Real Housewives of New Jersey. In addition, she is also a make-up artist. See more bio…