All about Jennifer Aydin and her mother's family drama! Know about her age, family, married life with Bill Ayden and children
Jennifer Aydin who is known for being the cast member of The Real Housewives of New Jersey revealed that she is not on speaking terms with her mother Josephine Altinel.
Her family's jewelry business was shut down during the Covid-19 pandemic and her brother moved out of their parent's home to move to Turkey temporarily.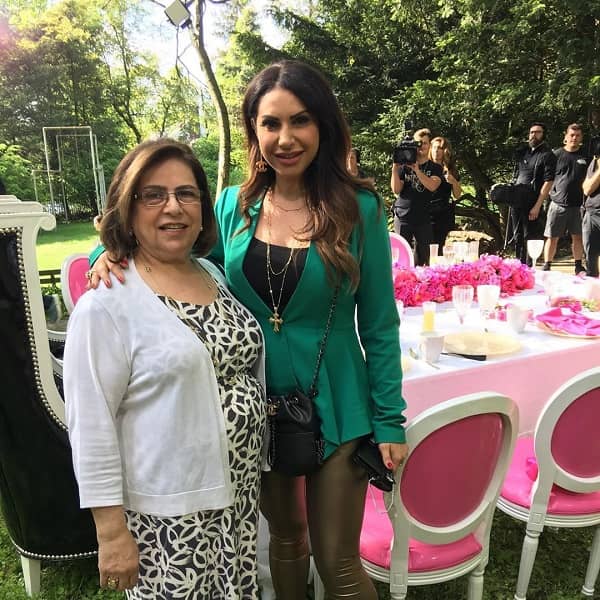 The pandemic and son's departure took a big toll on her parent's relationship. Their relationship fell apart as they were stuck together 24/7 which made them go crazy. Jennifer revealed,
"So I just thought it would be healthier if my dad moved out of there, you know, in order to help my mom. Let him live here so that she doesn't have to be irritated by him. They don't need to bicker so much because that's toxic energy. And I feel like nobody needs to live life like that. Especially the chapters that they're in. Right?"
More about the mother-daughter duo
Jennifer Aydin asked one of her parents to leave the house in a good way. As the house belonged to her mother, she asked her dad to move out.
But her mother took it in an unpleasant way and thought that Jennifer was choosing her father instead of her. Eventually, it caused problems between the mother-daughter duo.
She wanted to help them but became a bad person instead. She added,
"So I get why she's angry at me, but I really want her to know that ultimately I was just doing this so that I can keep the peace in my house. She is not receptive to it at this point in time. So I'm just going to give her her space, you know, and ultimately let the ball be in her court whenever she's ready."
She hopes that she and her mother will eventually get along and reconcile. Aydin has faith in her family.
Also read Who is Bri Springs? Know about her age, mother, interests, The Bachelor, social media, biography
What is the age of Jennifer Aydin?
Jennifer Aydin is a reality TV star who is 43 years old. She was born on 16th April 1977 in the USA. She is the daughter of John Altinel and Josephine Altinel. Also, she has a brother named Steven.
Jennifer grew up in Long Island with her family. She attended the Hofstra University and graduated with a business degree in the year 2000.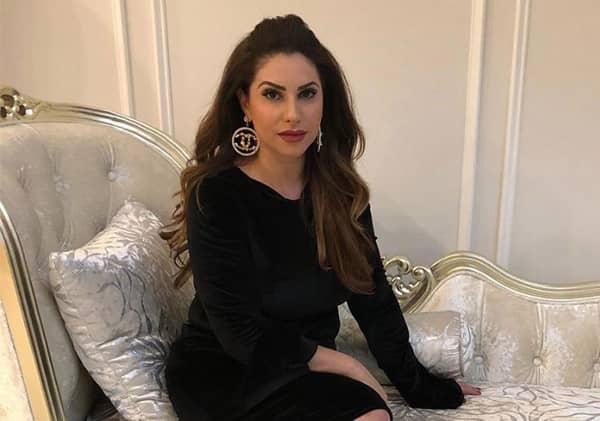 Married life and children of Jennifer
Jennifer Aydin and Bill Aydin met each other back in 2001 at her brother-in-law's wedding. The wedding was on the weekend before Labor Day.
Their engagement was an unusual proposal as on their second date he asked her to be his wife. She immediately said yes and the next week he introduced her as his fiance. Jennifer had not got an engagement ring till a few months after their wedding which was held in 2002.
Together they have three sons and two daughters. They are Justin, Gabby, Jacob, Christian, and Olivia. Talking about his dad philosophy, Bill said,
"My dad philosophy is a combination of mind control, self reflection, friendship, dictatorship. … I make sure each one of my children understand they are loved equally, only liked if they live up to their responsibilities and everything in the house is a community property. I tolerate some mischief with them and a lot of independence,"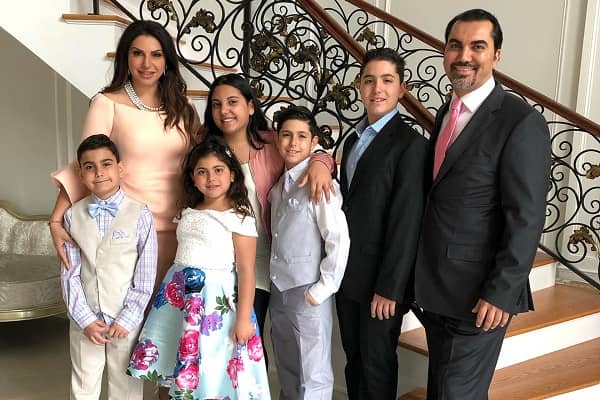 Also read Kyle Chrisley engaged to girlfriend Ashleigh Nelson! Who was Kyle Chrisley married to in the past?
Short bio on Jennifer Aydin
Jennifer Aydin is an American reality TV star. She appeared in season 9 of Bravo TV's show The Real Housewives of New Jersey.