Jennifer Garner reveals her skills at making pretzels at home!
Celebrities are like normal people but due to their busy schedules, they do not get to do things that they love. Jennifer Garner is one such famous person who loves cooking. The other day, she revealed her skills in the kitchen by showing how she made pretzels at home.
Jennifer Garner makes pretzels
The host of Pretend Cooking Show on her social media, Jennifer Garner, 47 showed her fans how she made a savory snack after her son, Samuel told her that she eats too much of candy.
On 7 March 2020, Jennifer put up an Instagram video and in it at the start, she said:
"[My son] said to me yesterday, 'Mom you have had too much candy. It's time to stop,'"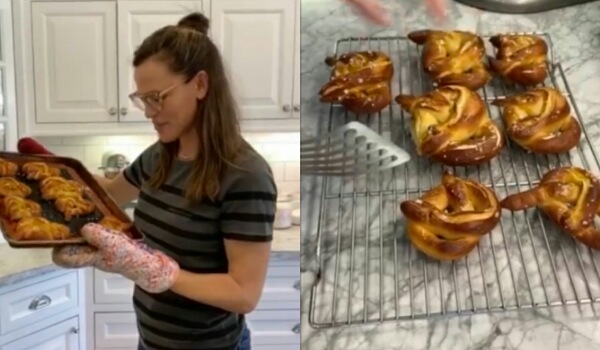 She continued:
"Well, that's too big, when a kid can tell you you've had too much candy, but he didn't say anything about soft pretzels!"
Jennifer Garner's recipe for Pretzels
The host and mother-of-three found a great recipe to make the salty snack on a website of the culinary professional Alton Brown, 57. Firstly, the gorgeous lady activated yeast. She stated:
"When you're activating yeast, you just want to take the chill off,"
She added warm water to the dry yeast and said:
"You don't want to kill the yeast when you're trying to activate it."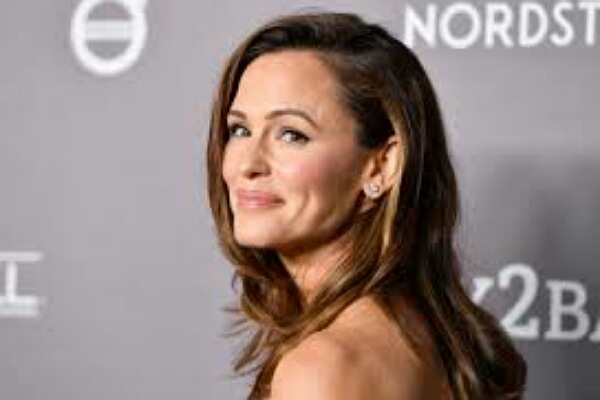 Jennifer then added flour and sugar to the mixture as detailed in Alton's recipe. She said:
"If you don't mind sir, I'm going to add the salt here,"
She felt that adding salt to the yeast mixture might kill the yeast and hence she preferred to add it at this state. After this, she added sone butter and more flour to the mixture. Using an electric mixer, she combined the things well and said:
"If you use one of these big mixers, I think it's worth it to start [with the] paddle [and then] go hook,"
She proofed the dough, shaped it into pretzels, and after a brief placement in boiling water, put them in the oven. Jennifer said:
"If anyone tries to suggest that you aren't beautiful – they might be right. That's how my kids now I made it. If it looks just a little sketchy, they know it's mom."
And in the caption of this Instagram video, she wrote:
"If you're looking to have a Good Mom Day ????, homemade soft pretzels should do the trick. ♥️♥️ Perfect for passing back to kids on their way to soccer/swim/ballet/coding/piano,"

"I've tried a bunch of recipes ???????? and love @altonbrown's."
Tasting the finished product, she said:
"Wow! Lord have mercy this is good!"
Other recipes which Jennifer posted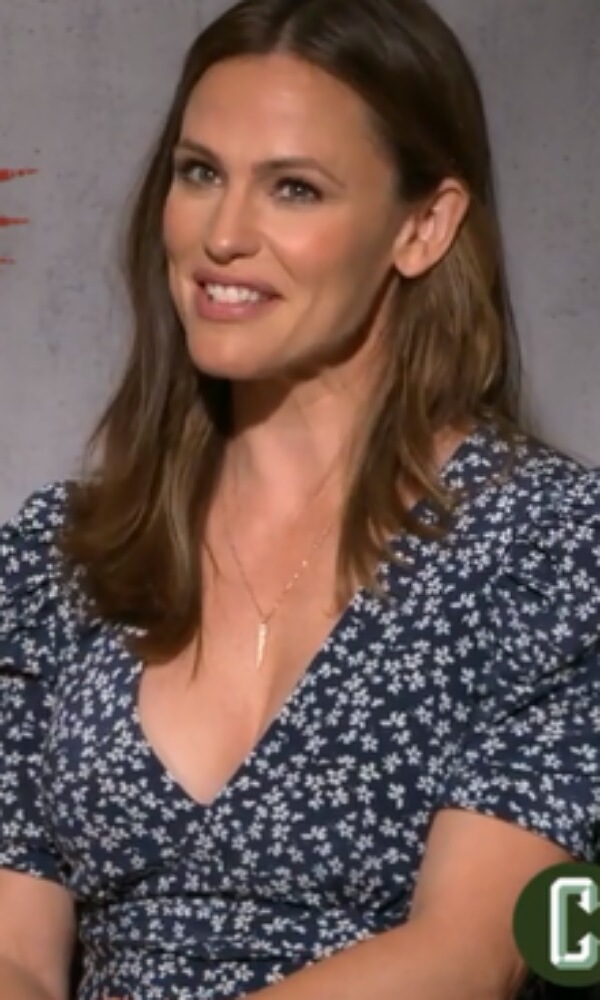 Jennifer had uploaded in the past more recipes on her social media. She had made pumpkin bread and also Ina Garten's lemon chicken. In July 2018, she had also cooked with Martha Stewart. But she had said:
"I like doing a three- or four-minute version in my pajamas at my house and I like being here, but no,"

"That's probably as far as I go."
Short bio on Jennifer Garner
Jennifer Garner is an American actress. She is best known for portraying CIA secret agent Sydney Bristow in the thriller series Alias. For her performance on the series, she won a Golden Globe Award and a SAG Award and received four Emmy Award nominations. More bio…
Source: US Weekly