Jennifer Lawrence Revealed She had Two Miscarriages Before Having Her Son!
Jennifer Lawrence revealed she suffered two miscarriages before she turned 30.
The actress now shares a 7-month-old son with her husband Cooke  Maroney.
Lawrence recently revealed her experience of losing a child in this month's Vogue edition.
---
Jennifer Lawrence discusses how miscarriage and motherhood shaped her life
Jennifer Lawrence recently revealed that she had two miscarriages before the age of 30.
The actress revealed that she was only in her 20s when she conceived a child. Then when she decided to abort the child, she faced a miscarriage.
In the October  issue  of Vogue, the Oscar-winning  actress  said:
"I had a miscarriage alone in Montreal,"
Years later, Lawrence was married to Maroney and got pregnant again while shooting for her movie Don't Look Up. This time she wanted to have the baby but unfortunately, she had a miscarriage again.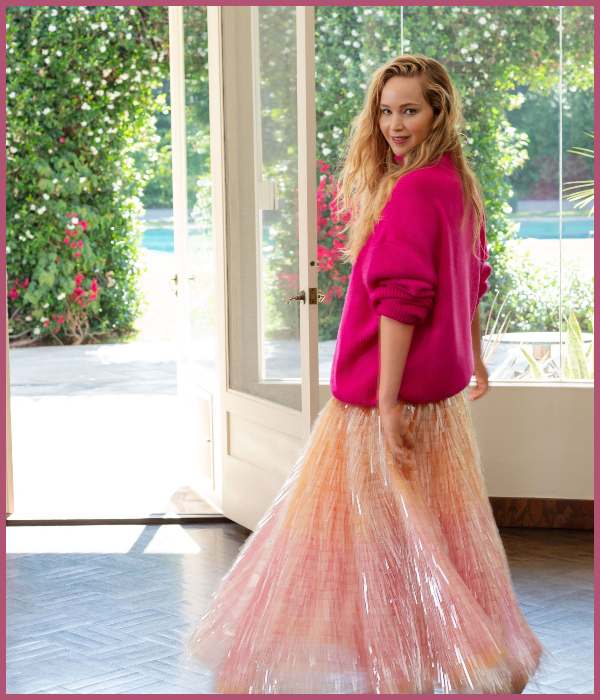 The actress had to go through a dilation and curettage, a medical procedure where the tissue is removed from the uterus.
The heartbreaking experience got stuck in Jennifer's mind, especially when the Supreme Court's decision to overturn Roe v. Wade was prevalent in June.
Lawrence,32, said:
"I remember a million times thinking about it while I was pregnant,"

"Thinking about the things that were happening to my body. And I had a great pregnancy. I had a very fortunate pregnancy."

"But every single second of my life was different. And it would occur to me sometimes: What if I was forced to do this?"
Also, Read Jessie J Opened Up About Her Heartbreaking Miscarriage After 9 Months!
Lawrence revealed her son's name
After having two painful miscarriages, Jennifer welcomed a healthy baby boy in February after confirming the baby news in September 2021.
She also revealed that they named her son Cy.
As a new mom, her perspective toward everything changed too.
Talking about how she felt right after giving birth to her baby, Lawrence said: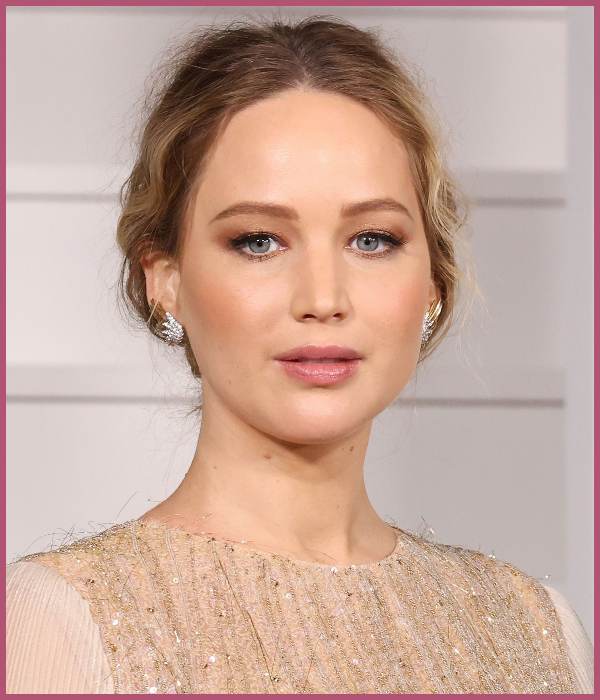 "The morning after I gave birth, I felt like my whole life had started over. Like, 'Now is day one of my life.' I just stared. I was just so in love. I also fell in love with all babies everywhere.
The Hunger Games actress continued:
"Newborns are just so amazing. They're these pink, swollen, fragile little survivors. Now I love all babies. Now I hear a baby crying in a restaurant and I'm like, 'Awwww, preciousssss.'"
Lawrence also confessed that her boy changed her entire way of seeing the world with a new lens.
Lawrence and Maroney tied the knot on October 19, 2019, in Newport. Many A-listers like Kris Jenner, Adele, and Amy Schumer attended their wedding.
Also, Read Chrissy Teigen is Expecting Another Child 22 Months After Suffering A Miscarriage!