Jennifer Lopez Introduces her Daughter with Gender Neutral Pronouns!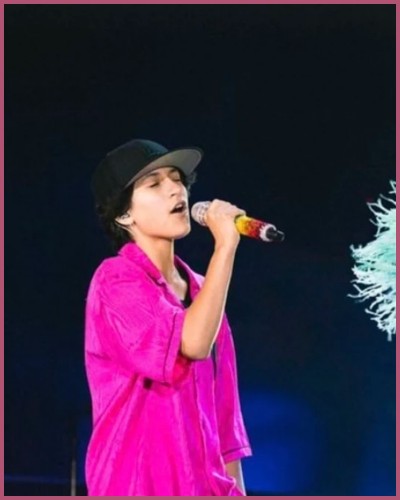 Jennifer Lopez made headlines for introducing one of her twins with gender-neutral pronouns.
Lopez shares Emme and her twin brother with her ex Marc Anthony.
The twins were born in 2008.
---
Jennifer Lopez shared some major news about her daughter Emme
Jennifer Lopez and her daughter Emme were performing side by side on stage in Los Angeles.
The On The Floor singer shared some major news regarding her daughter.
The pop star was performing at the Dodgers LA Foundation Blue Diamond Gala when she asked her child to join her on the stage.
Lopez called her daughter "my favorite duet partner" and then referred to her using gender-neutral pronouns.
She told the cheering crowd:
"The last time we performed together was in a big stadium like this and I ask them to sing with me all the time, and they won't. So this is a very special occasion.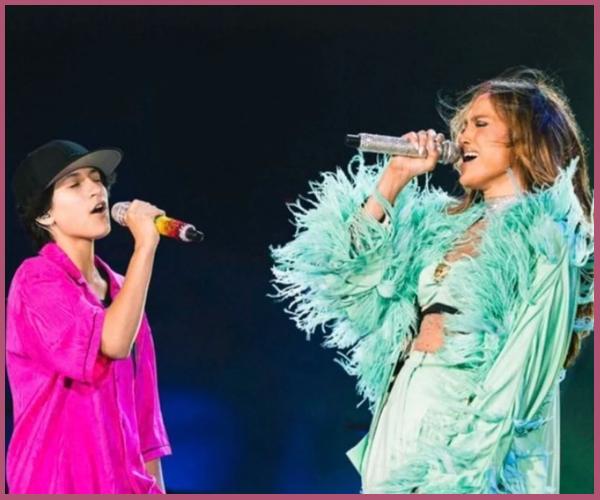 "They are very, very busy, booked and pricey."

"They cost me when they come out. But they're worth every single penny because they're my favourite duet partner of all time. So if you will indulge me."
After the show, the I'm Into You singer shared snapshots of the event along with Emme.
The young teenager was dressed in a bright pink T-shirt, shorts, and socks, along with a black baseball cap and patent boots.
Also, Read Kesha Opens Up About Her Sexuality in the Pride Month!
How have JLo's children shaped her family?
A video from the show was shared on TikTok with fans praising JLo for her thoughts.
One fan wrote:
"This was J-Lo sharing that information. It's beautiful to see her supporting her child."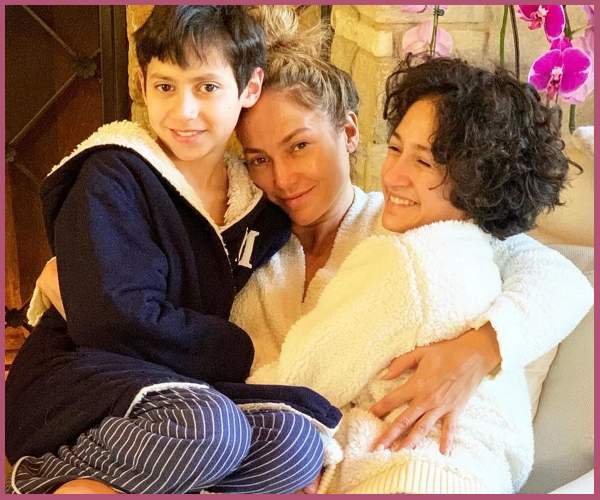 Jennifer welcomed her twins Emme and Max with her ex-husband Marc Anthony in 2008. The couple got married in 2004 and got divorced in 2014.
During the lockdown, the star spoke candidly about her kids saying:
"I actually loved being home and having dinner with the kids every night, which I hadn't done in probably ever"
During the pandemic time, the kids showed their concern about the family.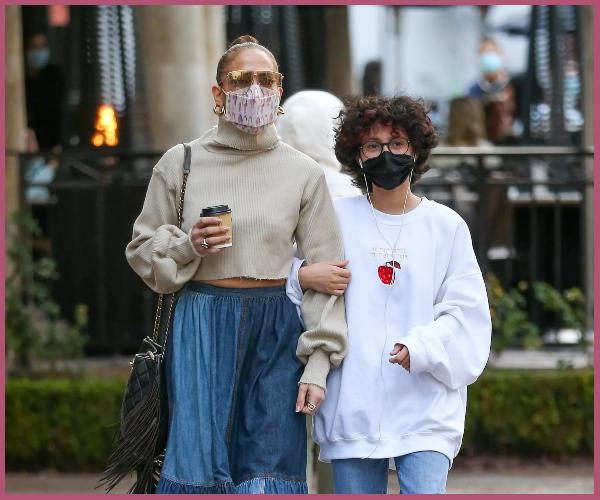 She added:
"The kids kind of expressed to me, like, the parts that they were fine with about our lives and the parts they weren't fine with,"
The mom of two described the conversation as a real eye-opener and a reassessment of what was working and what wasn't working.
Also, Read Elliot Page divorcing wife Emma Portner after coming out as a transgender! A complete relationship timeline of the couple