Jennifer Lopez: her Miami visit with her new boyfriend, her baseball talks and her upcoming music video! Know about it here!
Alex-Lopez at Miami!
The Dominican-American former professional baseball player Alex Rodriguez was at Yankee Stadium in Bronz district, New York on 7th July 2017 for an interview. He was accompanied on this trip by his new love American singer Jennifer Lopez.
The two have been dating each other since February 2017. On 9th July 2017, Alex had to attend Major League Baseball's five-day Fan Fest at Miami Beach Center, Florida for a meet-and-greet. Jennifer Lopez was spotted here too besides her beau.
After their 8 months of courtship, it looks like Jennifer Lopez is getting used to being Alex's plus-one rather than being the main attraction of any event. The singer looked stunning in her dark brown mini-dress which comprised of a sleeveless leather bodice and an umbrella skirt.
Her eyes were covered in dark aviator sunglasses. She had pulled back her hair into a ponytail. To give her height beside her 6 feet 3 inches tall boyfriend, Lopez had adorned dangerously high-heeled cream-colored sandals.
Alex Rodriguez had worn a white shirt which was unbuttoned at the neck and from it hung his sunglasses. A salmon pink purse with a sunset scene on it hung from her shoulder.
The couple moved rapidly through the crowd who were snapping photos of their loved celebrities. The former New York Yankees player was very protective towards Lopez and guided her through the swarm of fans.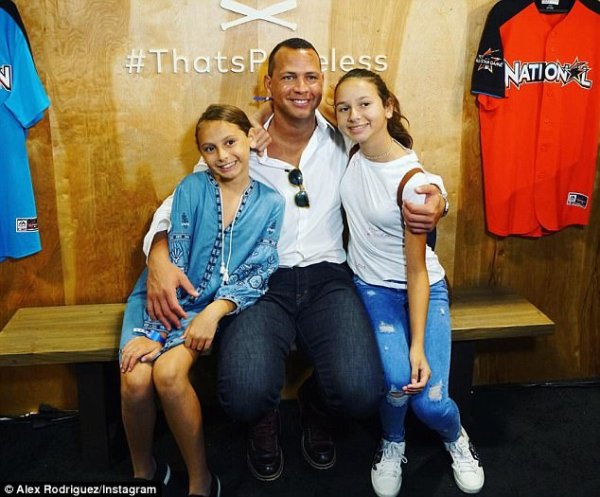 Alex had also posted a picture of him with his daughters and captioned it as:
"Had a great time with the girls at #FanFest today! Excited for the Homerun Derby and the All-Star game."
They walked hand-in-hand and did not let go their hands during the whole time. Alex Rodriguez will also be on the Fox channel's team of broadcasters for the All-Star Game on 11th July 2017. The couple was also spotted at the New Era Cap x MLB All-Star party.
Alex hosts a party in his hometown
Alex had hosted a party for his Fox Sports friends which included Joe Buck, Frank Thomas, and John Smoltz on the night of 9th July. The dinner at Prime 112 was also attended by Jennifer Lopez. The guests were treated to a feast of steak, sea bass, fried Oreos, and D'Usse Cognac.
A source revealed:
"They were celebrating the All-Star game in Alex's hometown. Jennifer was talking baseball with the boys."
You may like to read David Cruz, the ex-boyfriend of Jennifer Lopez dies at age 51!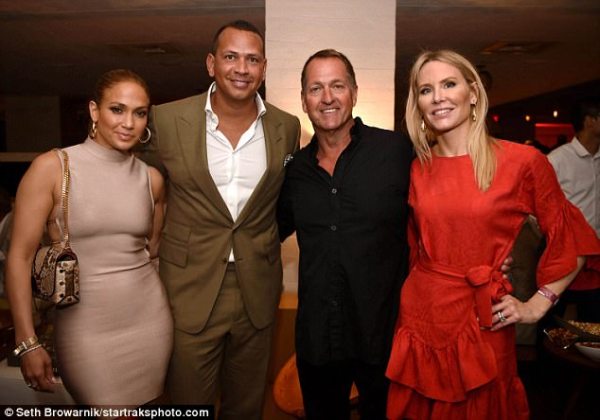 The sweet couple after dinner went to attend the New Era's MLB All-Star party at 1 Hotel South Beach. They made a private entry and were ushered directly into the VIP room.
About the couple's relationship
The source who knows the couple told:
"They are doing great. They are incredibly happy."
The source also explained that Jennifer Lopez is quite different from Alex's previous past girlfriends. The insider said:
"She's amazing. She comes to this dinner and there are 20 people there, a lot of sports celebs and big guys in the business, and she can sit right down with them and start talking sports. She loves baseball."
Jennifer Lopez's upcoming music video
Though Jennifer Lopez is making her presence felt at her beau's professional field, the talented singer also has a new upcoming music video. A trailer of her soon-to-come song 'NiTuNiYo' was released recently.
Jennifer Lopez has posted a photo on her Instagram about this on 10th July 2017. In this photograph, Jennifer Lopez could be seen sitting partly on a high stool with her body swung backward. She was wearing a double-slit dress cut to her hip bone.
Also read Jennifer Lopez eager for a lavish Italian wedding as soon as the coronavirus pandemic ends!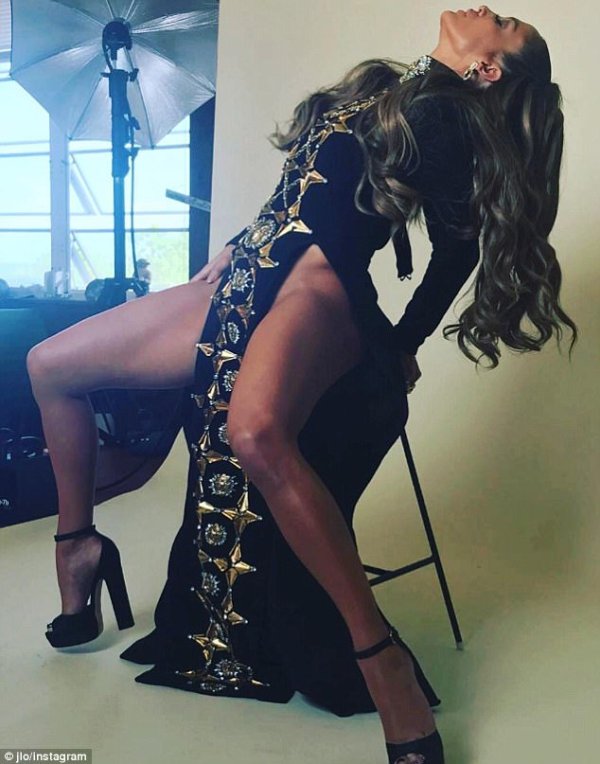 But she was seen not wearing any underwear below and had the risk of a wardrobe malfunction. This sexually titillating left little to the imagination. The trailing garment was studded with large gems and was attractive.
This new music video would be out for the first time on 11th July 2017 at 9 am on Telemundo Channel. Alex's generosity, humanity, caring and responsible nature, protectiveness, and sweetness were some of the qualities which attracted Lopez to him, she had said. www.marriedbiography.com wishes the couple a happy life ahead!
Short bio on Jennifer Lopez
Jennifer Lopez is a singer, songwriter, actress, dancer as well as a producer. She has appeared as a Fly Girl dancer on In Living Color in 1991.
In 1997, she had received a Golden Globe nomination and became the first Latin actress to earn over US$1 million for a film. Then in 1999, she had ventured into the music industry in 1999 with her debut studio album On the 6, which spawned the Billboard Hot 100 top-ten singles "If You Had My Love" and "Waiting for Tonight". More bio…