Jennifer Lopez Net Worth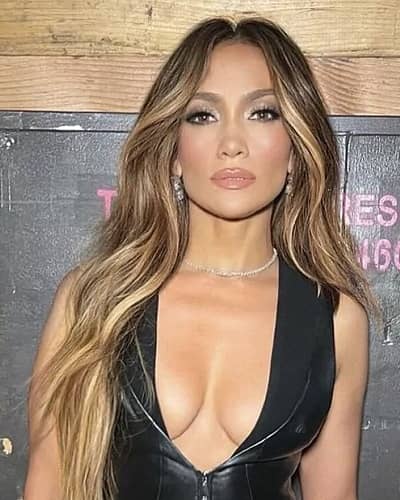 As of 2022, Jennifer Lopez has a Net Worth of $ 400 Million Dollars. 
Alex and Jennifer paid $32.5 million for a mansion on Star Island in Miami in August 2020.
Jennifer paid $8.2 million in 2010 for a mansion in Hidden Hills, California. In 2015, she listed this home for $17.5 million and later accepted $10 million two years later.
---
What is Jennifer Lopez's Net Worth? (Updated 2022)
Jennifer Lopez is an actress, singer, dancer, fashion designer, television producer, and businesswoman from the United States. Jennifer Lopez's career has spanned over 25 years, and she is now one of Hollywood's most prominent A-list celebrities. Jennifer Lopez's Net Worth is $400 million as of this writing. That makes her $50 million richer than her ex-boyfriend Alex Rodriguez, who has a Net Worth of $350 million. J-Lo and A-Rod had a combined Net Worth of $750 million when they were together. Jennifer married Ben Affleck in July 2022. Jennifer has had six engagement rings in her life. That's the same number of championship rings worn by Michael Jordan, and one less than Tom Brady, which led to some calling J-Lo a "GOAT".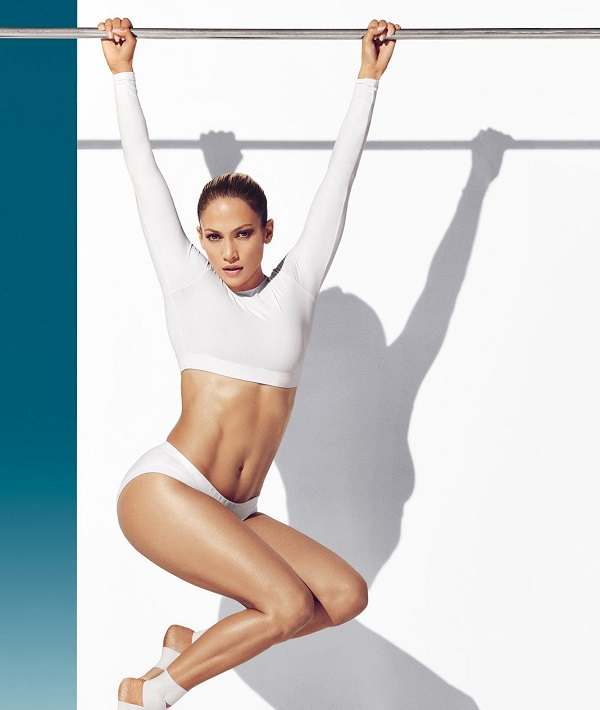 Jennifer Lopez is a natural force. There hasn't been such a display of raw, naked multi-media ambition since Madonna. The dancer, singer, actress, producer, mom from the Bronx, got her start dancing in music videos and appearing as a "Fly Girl" on the hit comedy series, "In Living Color". In the early 1990s, she began appearing in theatrical roles on television and film. Her early projects were mostly failures, and it wasn't until the late 1990s that she appeared in a commercially and critically successful film. That project, the biopic "Selena," about the murdered singer of the same name, catapulted her to fame. Her work on Selena led to a deal with Sony Music and the beginning of a new chapter in her film career. She then went on to star in a string of successful projects, including, "Anaconda", "Out of Sight", and "The Wedding Planner". Her music career took off, and she had a number-one album and a number-one movie at the same time at one point. However, by 2005, her star had begun to fade, and the following years were filled with both professional and personal turmoil. In 2010, she made a sort of comeback by joining the judging panel of "American Idol," appearing in the commercially successful film "The Back-up Plan," releasing a moderately successful album, launching her own perfume line, and signing on as the face of L'Oreal's hair care line. She is now back on top as one of the world's biggest stars.
| | |
| --- | --- |
| Net Worth: | $400 Million |
| Salary: | $40 Million Per Year |
| Date of Birth: | Jul 24, 1969 (53 years old) |
| Place of Birth: | Castle Hill |
| Gender: | Female |
| Height: | 5 ft 4 in (1.64 m) |
| Profession: | Singer, Record producer, Television producer, Entrepreneur, Actor, Songwriter, Music Video Director, Presenter, Dancer, Fashion designer |
| Nationality: | United States of America |
Early Years
Jennifer Lynn Lopez was born on July 24, 1969, in New York City's Bronx borough. Guadalupe Rodriguez and David Lopez, her parents, are Puerto Ricans. She has a younger sister named Lynda and an older sister named Leslie. Her father was a night shift worker at an insurance company. Her mother was a stay-at-home mom. When Jennifer was born, the family was living in a small apartment in the Castle Hill neighborhood. Her parents bought a two-story house a few years later.
Jennifer began singing and dancing lessons when she was five years old. Her parents encouraged their three daughters to put on shows at home, singing and dancing in front of each other and their friends, to keep them out of trouble. Lopez spent her entire academic career in Catholic schools. She participated in gymnastics, ran track on a national level, and played softball for her high school. Lopez auditioned for and was cast in the low-budget indie film My Little Girl during her senior year of high school. This experience convinced JLo that she wanted to be a famous movie star. Because "no Latinos did that," her parents thought it was a "really stupid" idea. She enrolled in Baruch College to please her parents, but dropped out after the first semester.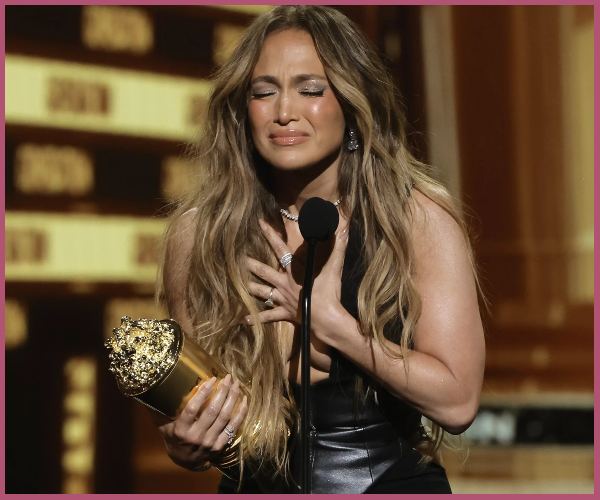 Career in Dancing
Lopez moved out of her parents' house and into an apartment in Manhattan after they disagreed about her desire to pursue a career in dance and acting. She quickly made appearances in regional productions of Jesus Christ Superstar and Oklahoma!. She was then cast in the chorus of Broadway's Golden Musicals, which toured Europe for five months. She went on to work as a dancer, singer, and choreographer on the Japanese television show Synchronicity. She was a backup dancer for the New Kids on the Block at the 18th Annual American Music Awards in 1991. Soon after, she was hired as a Fly Girl dancer on In Living Color. She beat out 2,000 other applicants and relocated to Los Angeles for the position. JLo remained a regular cast member until 1993, when she decided to pursue a career as an actress.
Career in Acting
From 1993 to 1995, Lopez had minor roles in television shows and films. Her breakthrough film role came in 1995, when she was cast as the title character in the biopic Selena. Jennifer portrayed the late Tejano singer Selena, who was assassinated by a former friend, employee, and fan club president. Jennifer went on to appear in a number of films, including Anaconda, Out of Sight, The Wedding Planner, and An Unfinished Life.
Lopez co-starred in the romantic comedy Gigli with Ben Affleck in August 2003. The film was a box office failure and is widely regarded as one of the worst films of all time. The film's poor reception was attributed to negative press prior to its release, as well as media attention focused on Lopez and Affleck's engagement, which largely overshadowed the film. Lopez later described this as her career's low point. Lopez appeared in the film Jersey Girl with Affleck in March 2004. Within the first 15 minutes of the film, her character dies during childbirth. Following Affleck and Lopez's split, it was speculated that "they may need to put Lopez in a coffin on the poster if they want anyone to come."
JLo co-starred in the romantic comedy Monster-in-Law with Jane Fonda in May 2005. The marketing for the film emphasized Lopez's "Gigli-and-tabloid-tarnished image," and it was a box office success.
Lopez portrayed Detective Harlee Santos in NBC's crime drama Shades of Blue in 2016, portraying a single mother and police detective who goes undercover for the FBI to investigate her own squad. Shades of Blue premiered on January 7, 2016, with 8.6 million viewers, giving the network its most-watched Thursday debut in seven years. Shades of Blue received a second season renewal, which premiered in March 2017. The series was renewed for a third season the same month.
Lopez starred in and executive produced the 2019 film Hustlers, which was inspired by a true story about a group of New York City strippers who con wealthy men. With $33.2 million, Lopez's portrayal of a veteran stripper gave her her highest opening weekend at the box office for a live-action film. Lopez was also nominated for Best Supporting Actress at the Golden Globes, SAG Awards, Critics' Choice Movie Awards, and Independent Spirit Awards.
Singing Profession
Lopez launched her musical career with her debut album "On the 6" in 1999. She has since released several studio albums, including one in Spanish. Her albums and songs have both spent significant time on the Billboard charts. This Is Me… Then, Lopez's third studio album, was released on November 25, 2002. It was dedicated to her fiancé at the time, actor Ben Affleck. MTV News later described the album's lead single "Jenny from the Block" as her most iconic song. From 1999 to 2014, Lopez released eight albums, On the 6, J.Lo, This Is Me…Then, Rebirth, Como Ama una Mujer, Brave, Love?, and A.K.A.
She announced her Las Vegas residency concert show in May 2015, with the first of twenty initial dates on January 20, 2016. All I Have was held at Planet Hollywood's Zappos Theater. Lopez agreed to a three-year extension of her residency in Las Vegas. The residency paid well, and she performed 120 shows. The residency ended on September 29, 2018, after a three-year run that netted more than $100 million in ticket sales.
Jennifer Lopez performed the halftime show for Super Bowl LIV in Miami, FL on February 2, 2020, when the San Francisco 49ers faced the Kansas City Chiefs.
The show "American Idol"
Jennifer appeared as a guest judge on American Idol for several seasons. She first appeared on the show in its tenth season and returned for the eleventh.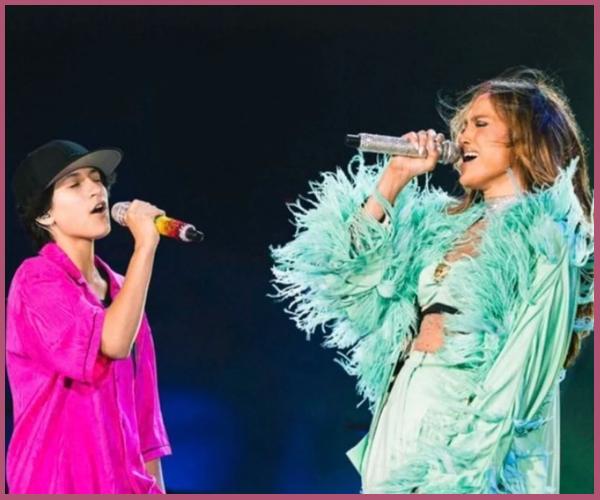 Commercial ventures
JLO, her designer clothing line, debuted in 2003. Glow by J. Lo, her first fragrance, was released the same year, and it has spawned a number of spin-off fragrance products.
Private Life
Lopez has been involved in a number of high-profile relationships. She's had relationships with Sean Combs, Ben Affleck, and backup dancer Casper Smart. She's had three marriages. In 1997, Lopez married Ojani Noa. In 1998, they divorced. She then married Cris Judd, a backup dancer, in 2001, only to divorce in 2003.
In 2004, she married singer Marc Anthony. In 2008, the couple gave birth to fraternal twins (a son and a daughter). Lopez announced her intention to divorce Anthony in 2011. In 2017, she began dating retired baseball player Alex Rodriguez. They got engaged in March 2019 but eventually split up.
Jennifer married her ex-boyfriend Ben Affleck in July 2022.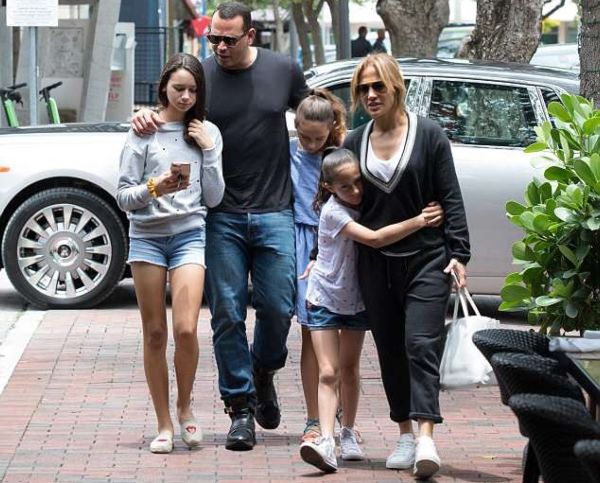 Highlights of Salary
JLo was paid $15 million to star in Monster-In-Law in 2005. Jennifer earned $12 million per year as an American Idol guest judge. She has also appeared in a number of television commercials for the Italian automaker Fiat. Jennifer Lopez earned $50 million from her various endeavors between June 2017 and June 2018. She earned $43 million between June 2018 and June 2019.
Property Management
Jennifer Lopez owns a number of spectacular properties ranging from the Bronx to Bel Air. She currently resides in Miami, Los Angeles, and New York City.
Los Angeles, California:
In the year 2000, JLo purchased her first luxury home in the hills above Los Angeles. Lopez paid $4.3 million for the 11-bedroom home with views of Beverly Hills and Los Angeles. The main house has a total area of 15,000 square feet. Lopez listed the house in 2004 and sold it for $11 million to nightclub owner Sam Nazaria.
Today Jennifer's primary West Coast residence is an 8-acre estate with seven bedrooms in Los Angeles' chic Bel Air neighborhood. She paid $28 million for this home from actress Sela Ward in 2016.
Jennifer paid $8.2 million for a mansion in Hidden Hills, California, in 2010. She listed this home for $17.5 million in 2015, eventually accepting $10 million two years later.
Jennifer and A-Rod paid $6.6 million for Jeremy Piven's Malibu mansion in 2019. They proceeded to completely renovate the interior with Joanna Gaines' assistance. They sold this house for $6.8 million less than two years later.
A-Rod and J-Lo paid $1.4 million for a home in Encino, California, in July 2020. Jennifer appears to still be the owner of this property.
Miami:
Jennifer Lopez paid an undisclosed sum for a beachfront mansion in Miami in 2002. The Spanish-style home sits on slightly more than 1.2 acres of land and features 184 feet of bay frontage, manicured gardens, and palm trees, as well as seven bedrooms and 13 bathrooms. She sold this house for $13.9 million in 2005. Phil Collins paid $33 million for the house in 2015 (after a major renovation).
Alex and Jennifer paid $32.5 million for a mansion on Star Island in Miami in August 2020.
New York:
Jennifer paid $20 million for a duplex penthouse in Manhattan in 2014. She listed this property for $27 million in 2017. As of this writing, it has not been sold.
Alex and Jennifer co-purchased a Park Avenue condo for $15.3 million in 2018. They sold this property for $15.75 million in 2020.
Jennifer paid $10 million for an 8,600-square-foot mansion on three acres in Water Mill, NY, in 2013.