Gorgeous in White! Jennifer Lopez Shares Never-Seen-Before Photos from Her Wedding to Ben Affleck!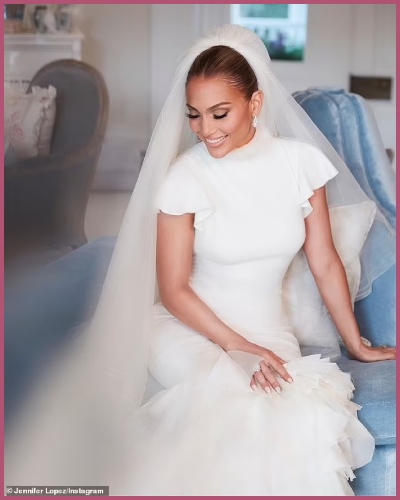 Jennifer Lopez gave fans a glimpse of her dreamy 2022 wedding to Ben Affleck.
The actress took to her Instagram to share some rare images from her big day.
The stunning photos showed Lopez looking divine in a Ralph Lauren gown and Affleck in a dashing white tuxedo.
---
Jennifer Lopez looks back at 2022 with gratitude
Jennifer Lopez Affleck shared some rare images from her special wedding with Ben Affleck.
The On The Floor singer took to Instagram on Monday where she posted pictures from every month of 2022. But it mainly focused on August which is the same month she exchanged vows with Affleck.
She felt it was the most special way to express her gratitude to 2022 by sharing never-seen-before images of her intimate wedding where she wore a stylish Ralph Lauren gown and her husband in a matching white tuxedo.
Mentioning her new album's name, Lopez captioned the slideshows, 'Happy New Year, I'm Just Getting Started, Waiting For Tonight and This Is Me Now,'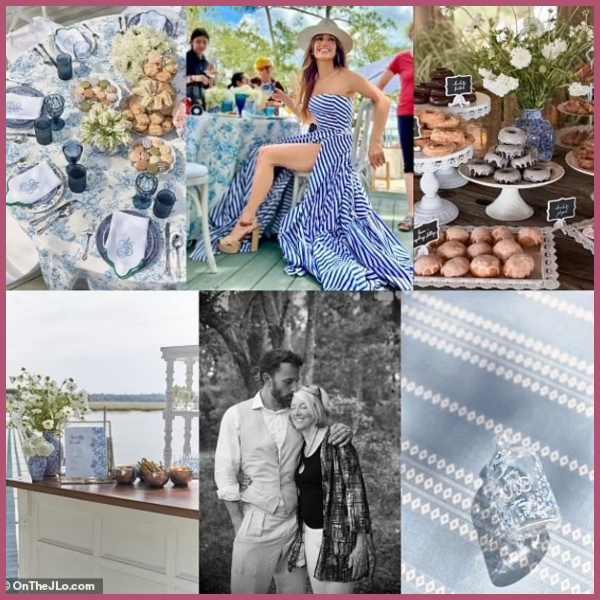 The January image showed the actress posing in front of her poster for her movie Marry me on Sunset Boulevard in LA.
The post further included her modeling for her brand JLO Beauty and kissing her then-fiance, Affleck.
February showed the Papi singer enjoying dinner with Ben where she went completely makeup free.
In March, she enjoyed a vacation with Affleck, wrapping her arms around him. The couple also shared a kiss.
In April, the mother of two showed off her giant green diamond engagement ring from the Deep Water actor.
Also, Read Why is Jennifer Lopez making it A black Day in Instagram? Reason Behind her Instagram Contents
Lopez gave fans a glimpse of her Vegas wedding
For May, Lopez showed a picture of herself studying sketches of her wedding dress.
In June, the I'm Into You singer promoted her docu Halftime and was busy at more photo shoots.
July saw the Grammy winner a sneak peek at her secret Vegas wedding to Ben as she comfortably sat on the back of a car with her veil. It also showed her a fitting of the gown in Paris.
Then comes August, which was the month the lovers tied the knot. The picture shows JLO staring at a mirror as she donned one of her RL gowns for her big day.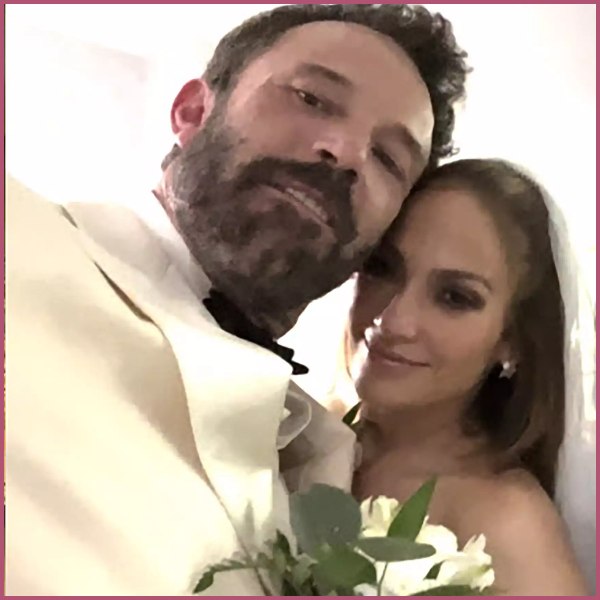 It also showed an image of the star in her keyhole satin wedding dress as she stood next to her husband.
After the wedding month, September showed the newly married enjoying a vacation in a bikini.
November came, which showed the performer posing simply in a floral outfit at her house.
Finally, December showed the singer posing in a long pink gown and high heels. Her Vogue cover also appeared alongside pictures for This Is Me Now.
Fans thought the wedding flashbacks were the most beautiful of them all.
JLo and Ben tied the knot in their $ 8.9 million Georgia estate in August.
Also, Read Casey Affleck Welcomes Sister-in -law, Jennifer Lopez Into Their Family!